Introducing Maruva Naturals!
A very popular skin care brand in Zimbabwe, Maruva Naturals has made its foray into India with a store in New Delhi's Meherchand Market. The luxury skincare brand offers all organic and natural products that are the perfect blend of Indian Ayurveda and African oils.
The founder, describes it best! "The raw & potent energy of Africa, blended with the splendour & wisdom of India have resulted in a unique, never before seen concept in the world of luxury skincare-this is Maruva!"
Over the last two months, I have enjoyed using a wide range of their products. The two products I see myself going for again and again are the face-wash and the night cream. Here are my thoughts on the product range:

I am a body wash kinda girl, haven't used a bar soap in forever... This handmade soap was a pleasant change, it smells amazing, didn't leave my skin feeling dry and lathers really well.
MONGONGO Facewash for sensitive skin
I have been using this MONGONGO Facewash for sensitive skin from for the past two months and I simply love it. I have gone from Delhi to Bombay to Colombo and it has worked amazingly well across all the different climates. As I have mentioned in many posts before, I have very sensitive skin, so I am extra careful about what I put on my face. This facewash is gentle on the skin but takes the entire day off. I use it once in the morning and then again at night. My skin feels clean and fresh, but not irritated and dry (which happens with most products in this category). This one is definitely a keeper!!!
Additional Information on the product: "Mongongo oil has been used as a beauty elixir for centuries in Africa. Its polyunsaturated fatty acids and high amounts of Vitamin E, Omega 6 and magnesium repair and rejuvenate skin and hair.
Based on Ayurveda, its following properties are used in the Facewash:
- Natural Sunscreen
- Restores Natural Skin Glow
- Improves Texture to give a Younger Appearance
- Soothes Inflammation and Irritation"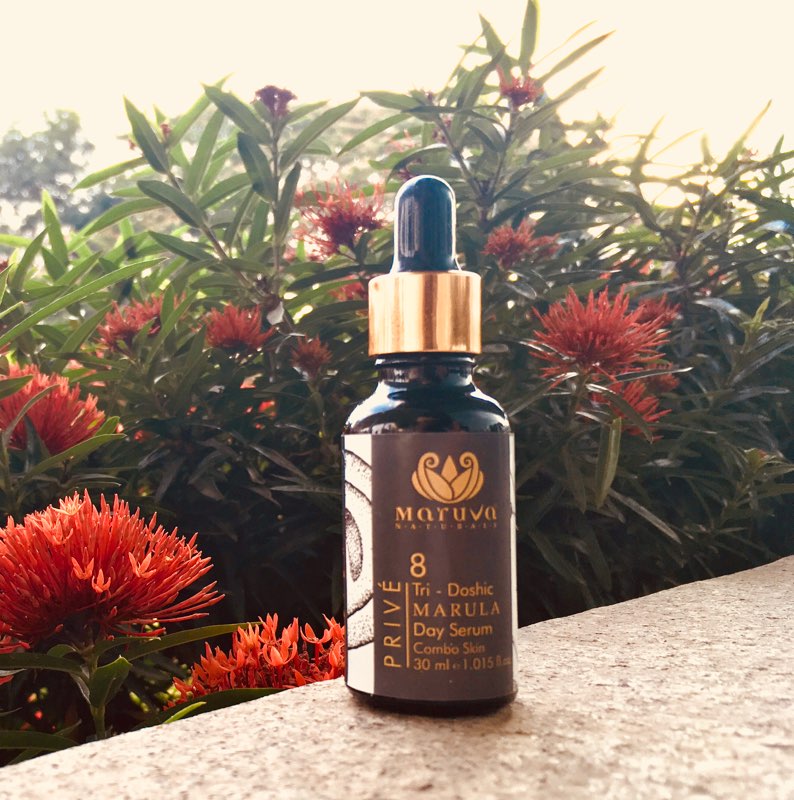 Marula Day Serum for combination skin
I have been using the @maruvaflowers MARULA day serum for combination skin, for the last few weeks. Believe it or not but I have never used a serum as part of my daily skincare routine. This was the first time where I have used a product before my moisturiser regularly. I apply a few drops on my face and leave it for a minute and then apply the moisturiser. I have really been unfair to my skin - constant traveling and daily swimming. This product really helps keep my skin hydrated, the moisturiser goes on better and this works very well under my make-up. Definitely worth the trouble of adding an extra-step to my skincare regime. .
Additional Product Information: "The day serum is a concoction of actives and hydrosols. The day flower extract and blackberry extract help with even skin tone , reduce pigmentation and the sugar beet extract gives 24 hr moisturisation."
I have been using the @maruvaflowers Day Cream for over a month now. The key ingredients of the VATA day cream are Mafura bitter, daisy flower extract, cocoa butter, cucumber extract and thyme oil. It has worked really well for my perpetually tired looking skin. I use it over the Maruva serum. It moisturises and hydrates the skin without being greasy. My skin looks and feels refreshed. Although it has Ayurvedic properties, it has a pleasant fragrance. It sits well under make-up as well.
Night time ritual! My Maruva Naturals VATA MAFURA night cream for dry skin. Made with
Mafura butter, rick in vitamin F with black cumin, olive
Extract and basil essential oil; this cream helps rejuvenate the skin. A lot thicker in texture as compared to the day cream, it keeps my skin hydrated through the night. I have never used a separate moisturiser for the evening before this one and having used this for the last two months, it's definitely a routine I see myself continuing. My only complaint would be that the packaging of the day cream and night cream are so similar that I keep picking up the wrong one each time (although that's probably just me being me). Another super product from @maruvaflowers 👍🏼👍🏼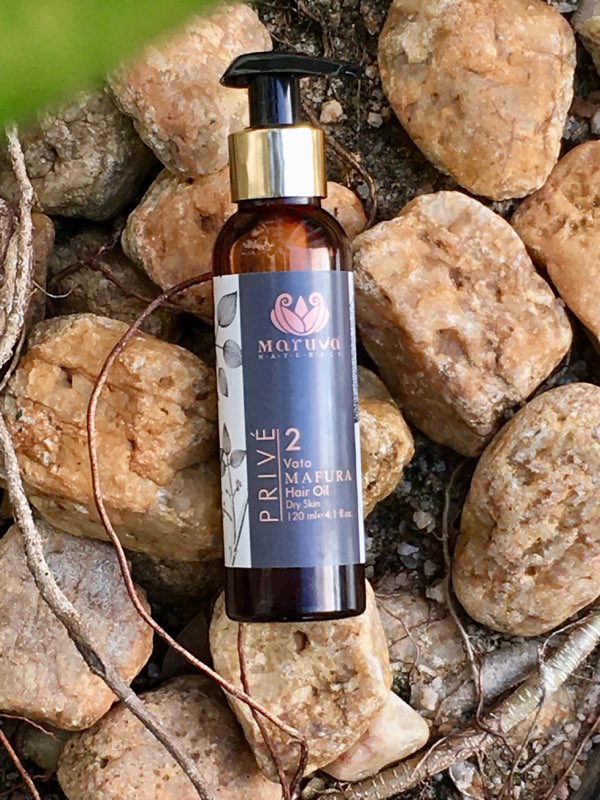 Hair oil for me is a tricky one to review as I am not regular when it comes to applying oil on my hair. I have used this hair oil the last few times, I have washed my hair. The best part is that this oil doesn't have the typical smell that one associates with hair oil or Ayurvedic products. My hair is very dry and rough, it is currently in its worst state thats to sun damage and swimming. On the days that I have used this oil my hair is more shiny and more manageable. I also appreciate that this is another all natural product because if you read the ingredients in most oils available in the market, you'd realise you really shouldn't be putting them in your hair.
Shop Maruva Naturals: Shop No. 11, Meharchand Market, Lodi Colony, New Delhi, Delhi 110003