SPACES ~ Spring/Summer 2015
I am someone who is very house-proud. In fact you may find me looking like a mess but my home is always spick and span. I have been fortunate to decorate my apartment in Mumbai entirely to me liking and am constantly on the look out beautiful things. Although it has been close to two years, my house is still a work in progress and has been designed by moi. Had I not been working in fashion, I certainly would have found myself doing something with interiors. So, I was quite excited to work on this collaboration with Spaces, Home & Beyond.
The premium bed and bath collection from Welspun has launched their Spring/Summer 2015 collection. This latest offering from Spaces, gets its inspiration from nature. As you can see from the image above, the collection has a vibrant, rustic and adventurous vibe. My personal favourites from the collection included their Boho Chic, Courtyard and Connected bed sets. I also liked the Youthopia Denim towels collection for the teal, navy, brown and maroon colour options.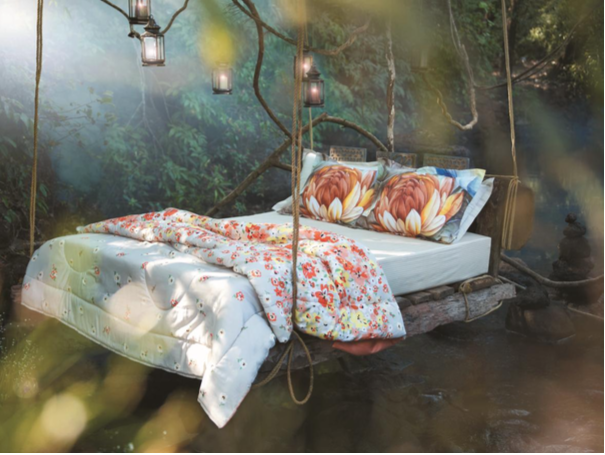 The Welspun team sent me two bedding sets, the Boho Chic and the Courtyard and I had a super time, dressing up two of the rooms in my apartment.
Boho Chic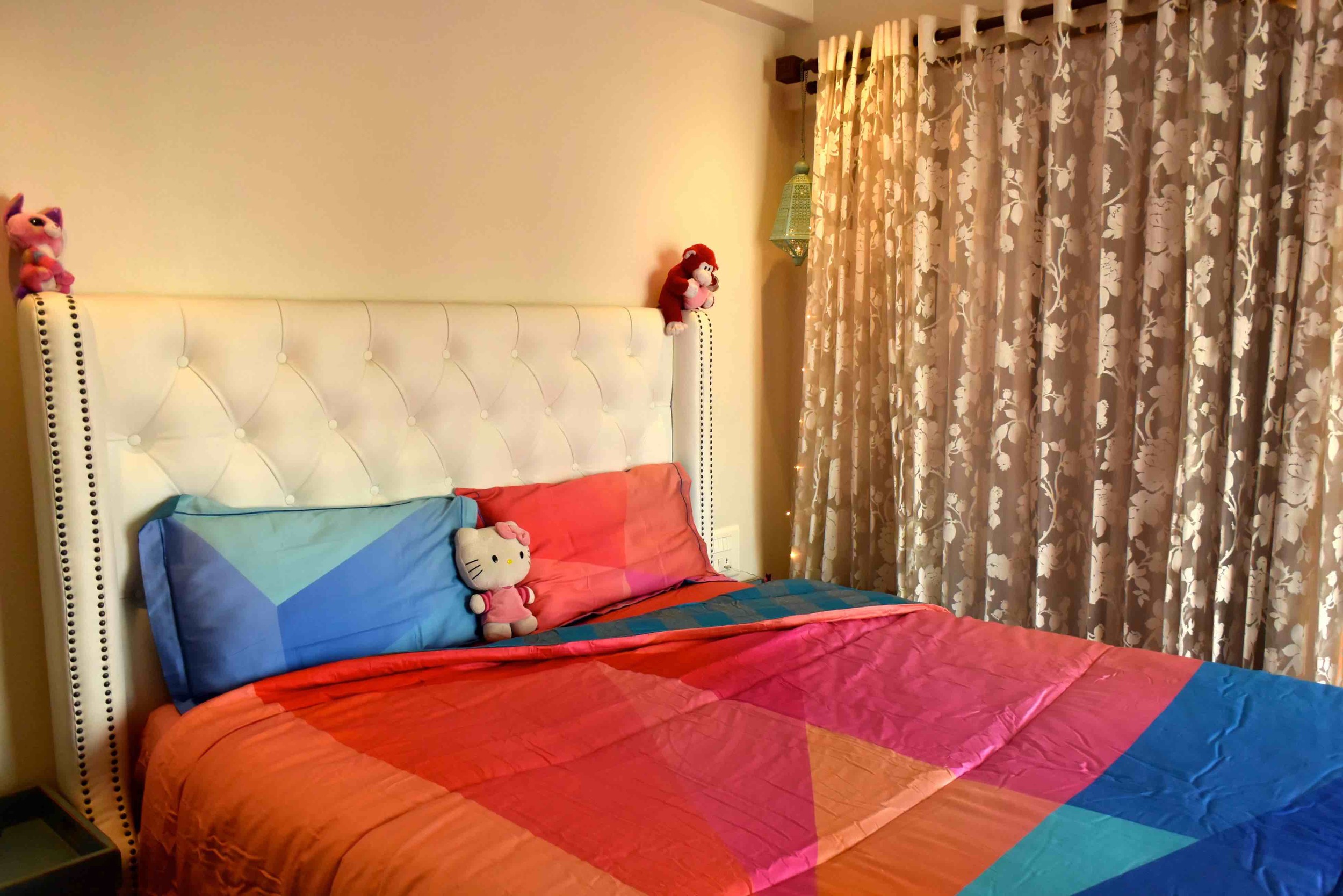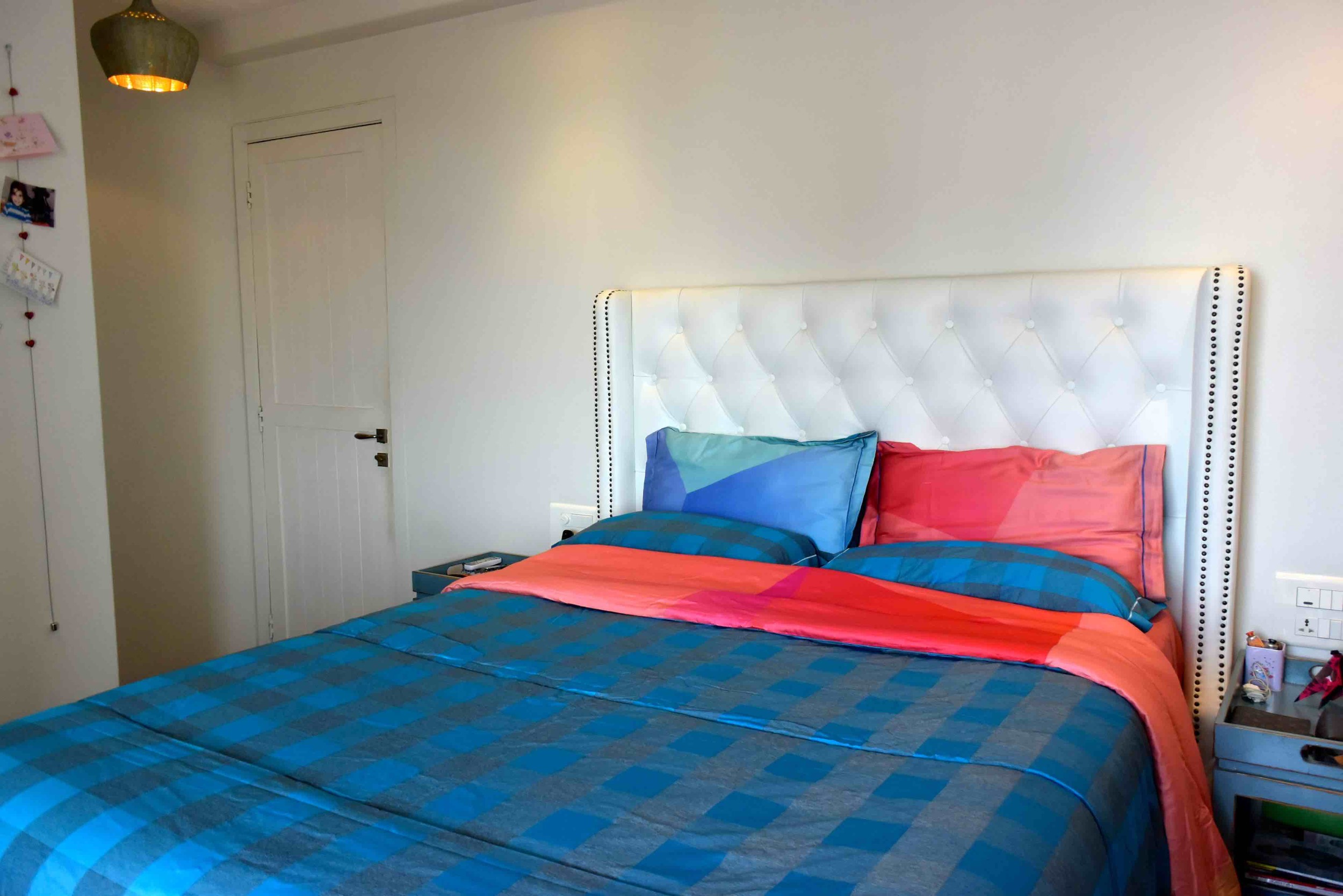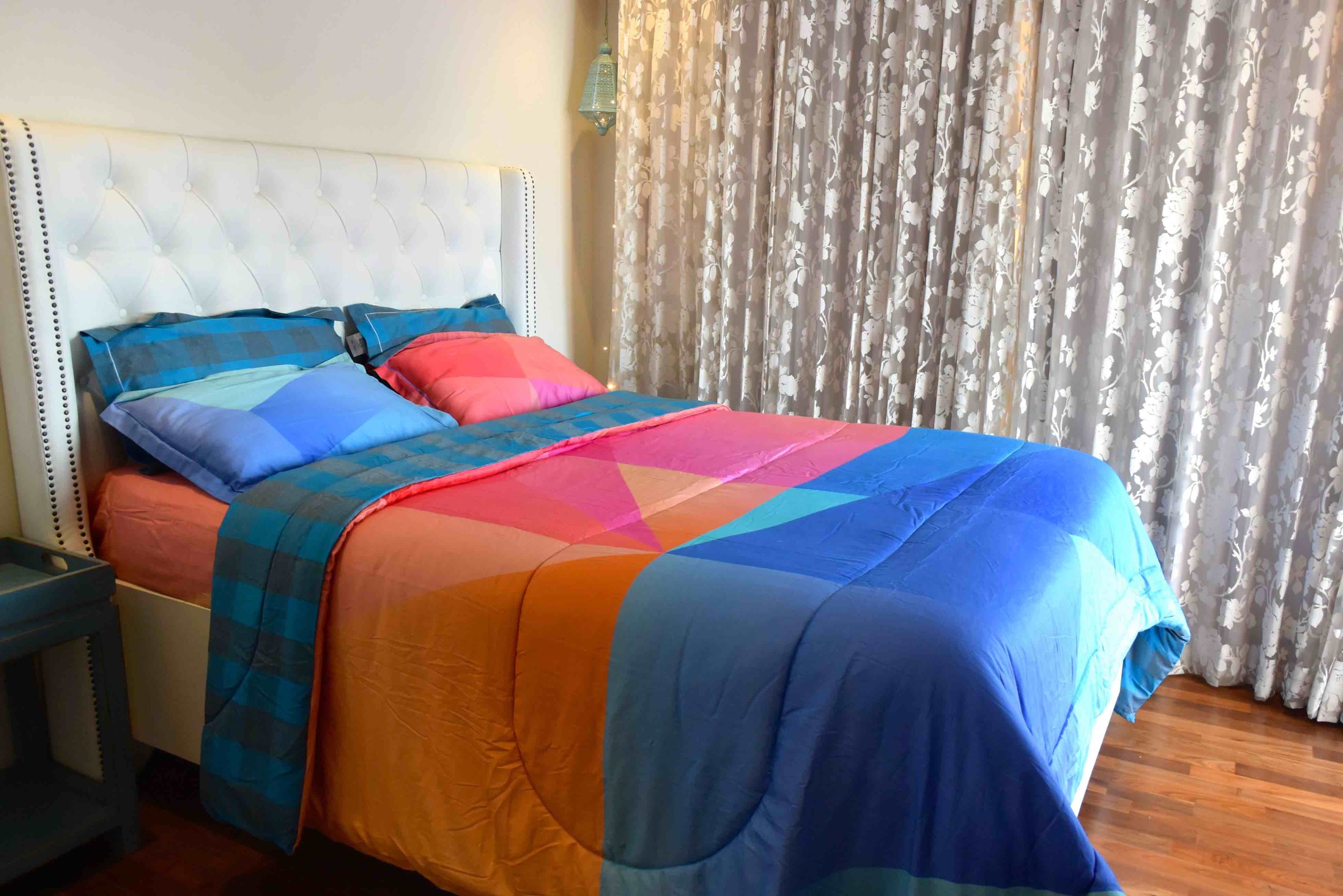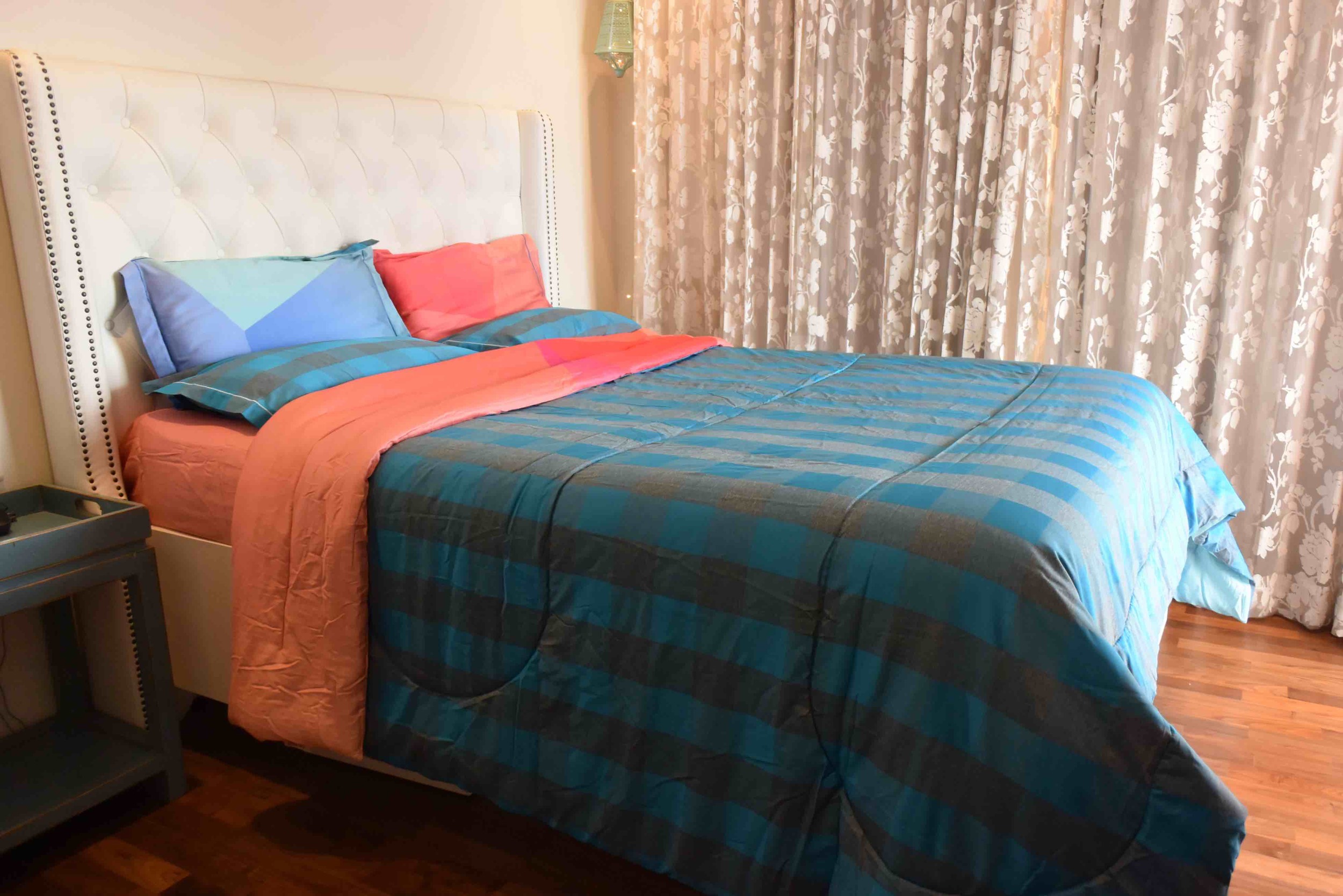 The Boho Chic collection is a mix of contrasting colours. As you can see from the pictures, this is a cozy room with all white interiors and you can completely change the look by changing the bedding. The bold pops of colour liven up this room. Thought this mismatched pillow cases were a nice touch and can be kept like "his" and "hers." The abstract print is quite playful and this bed set would look good in an adult or a children's room.
The comforter is reversible with a dark check on the inside. The deep colours had a more wintery feel, so you could easily flip the sides based on the season. I liked that the comforter and bed sheets come in a neat packaging, which makes them easy to store.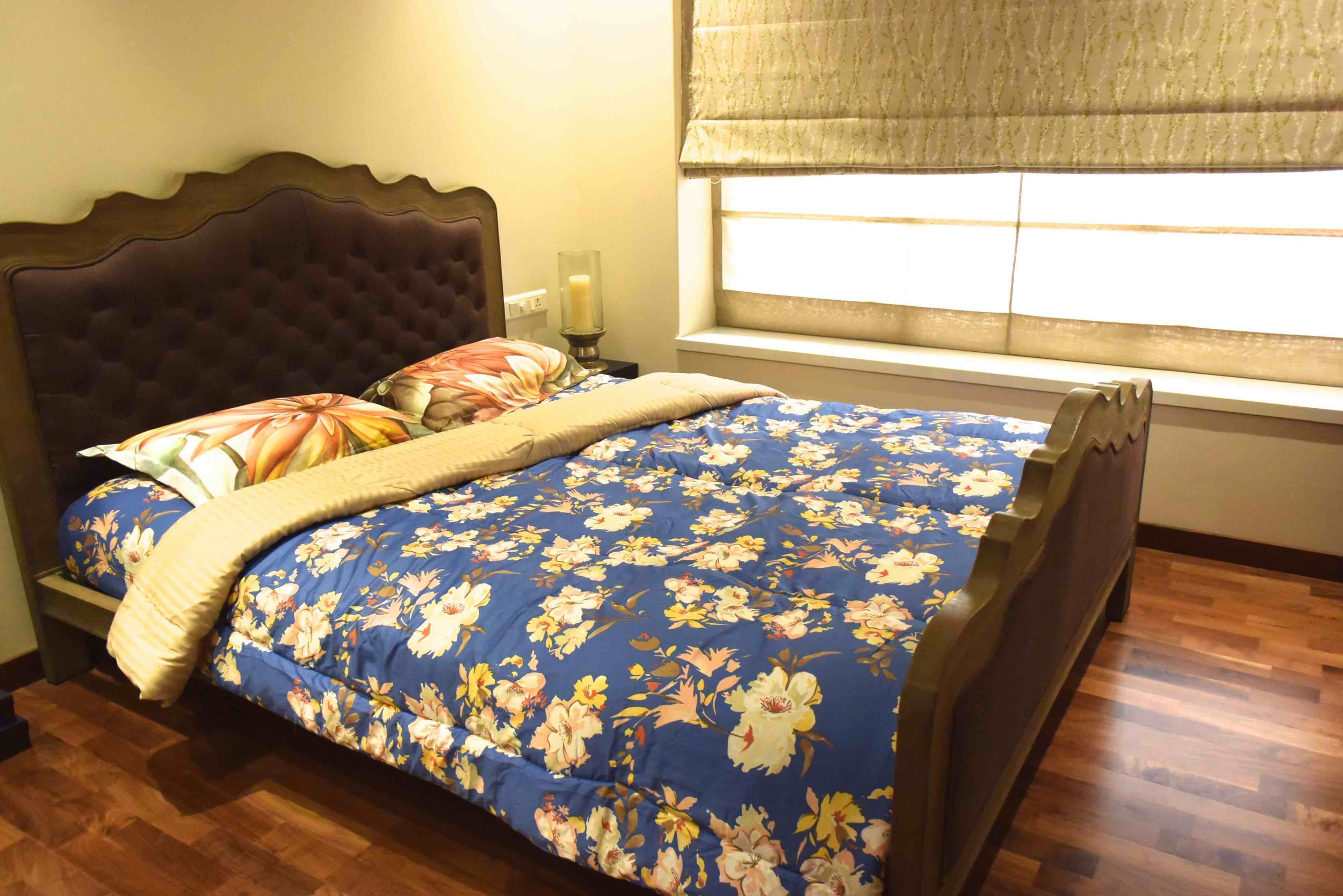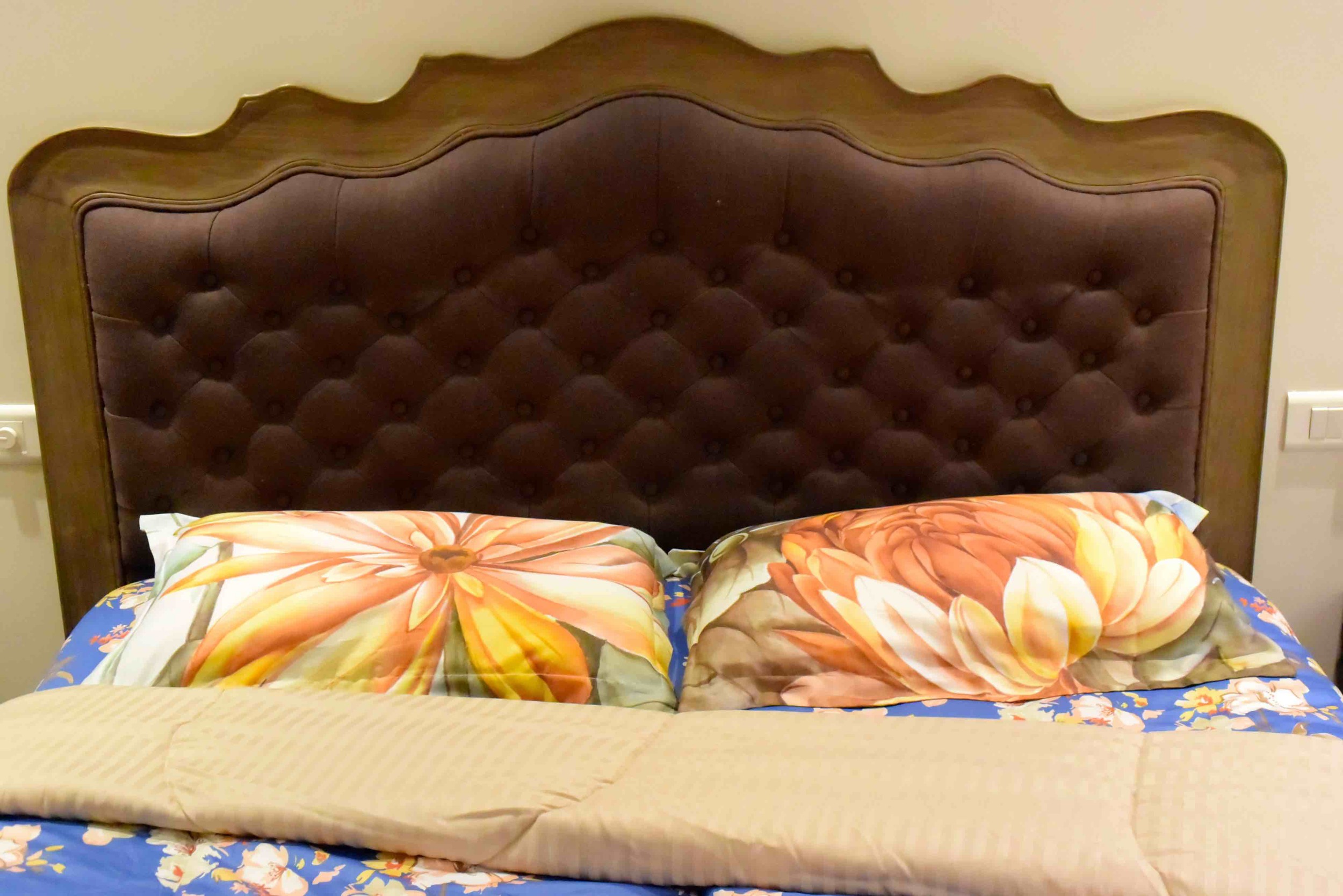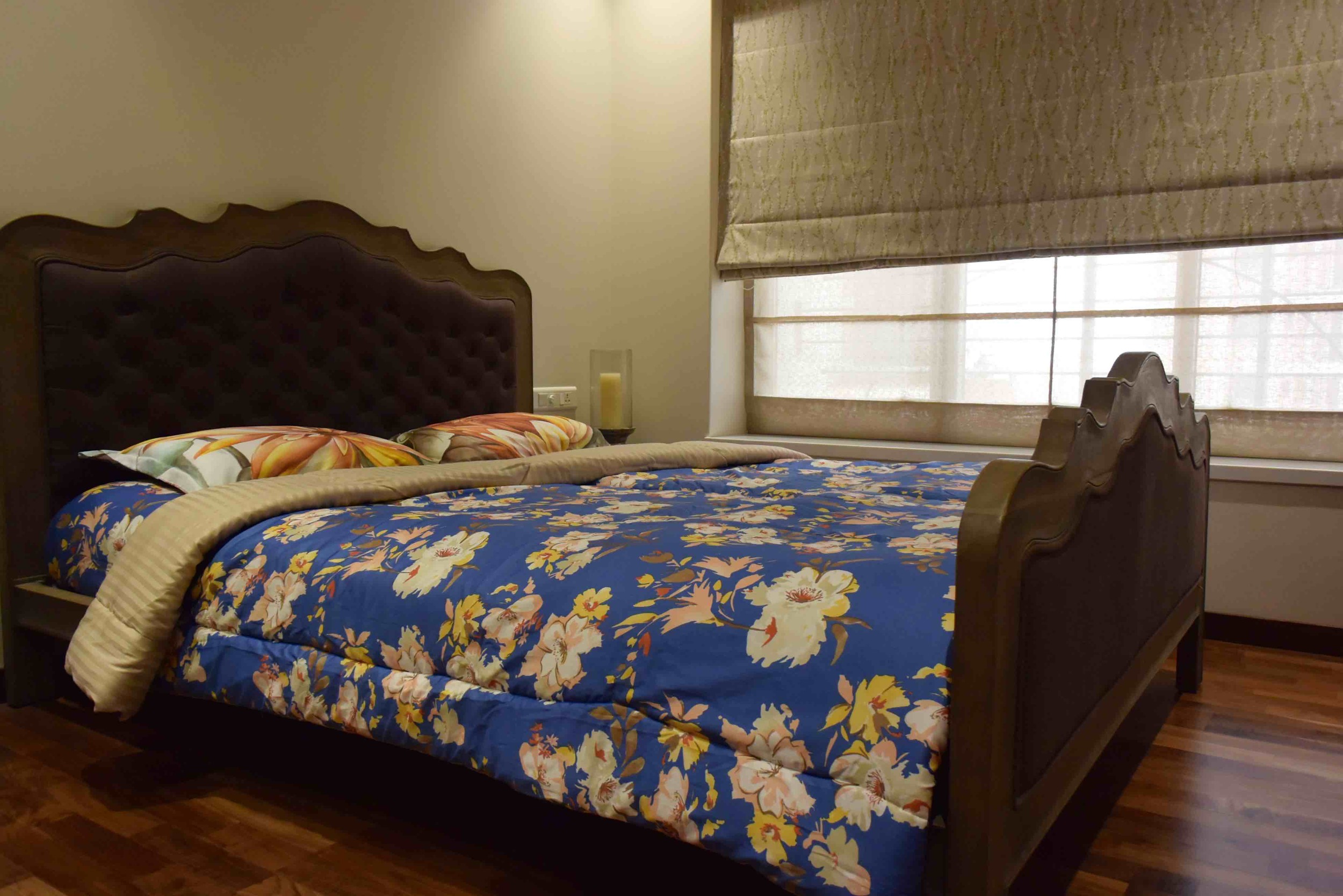 The courtyard collection is more in sync with nature and made for a perfect fit with this earthy room. The rustic headboard, dark wood floors and neutral blinds were beautifully balanced with the addition of this floral print. The revere side of the comforter matched perfectly with the blind to tie the whole look together. As the room is minimal, its doesn't get overwhelmed with the bold print. Colours such as blue, brown and green are complimentary and again work well paired together.
This set also comes in smart packaging that you can use to store the bedding when not in use.
The Spaces bedding is made of 100% cotton, which is very important to me personally when it comes to my bedding. I am not one who is a fan of slithery satin sheets. I also liked the fact that the bedding is machine washable, making it a practical choice for this fast paced lifestyle.
You can connect with Spaces via their social media handles: