Italy is Eataly ~ Nutella Bar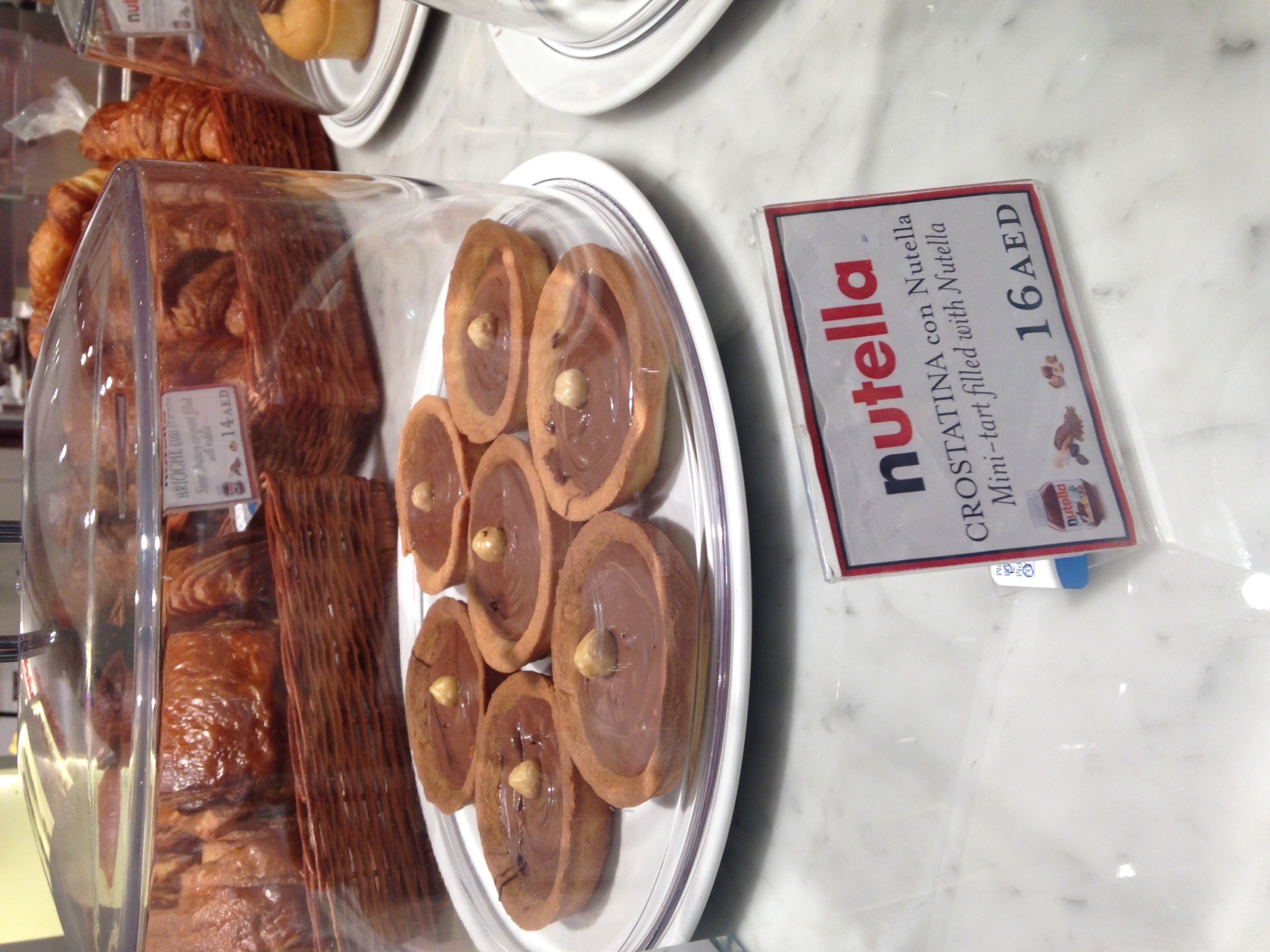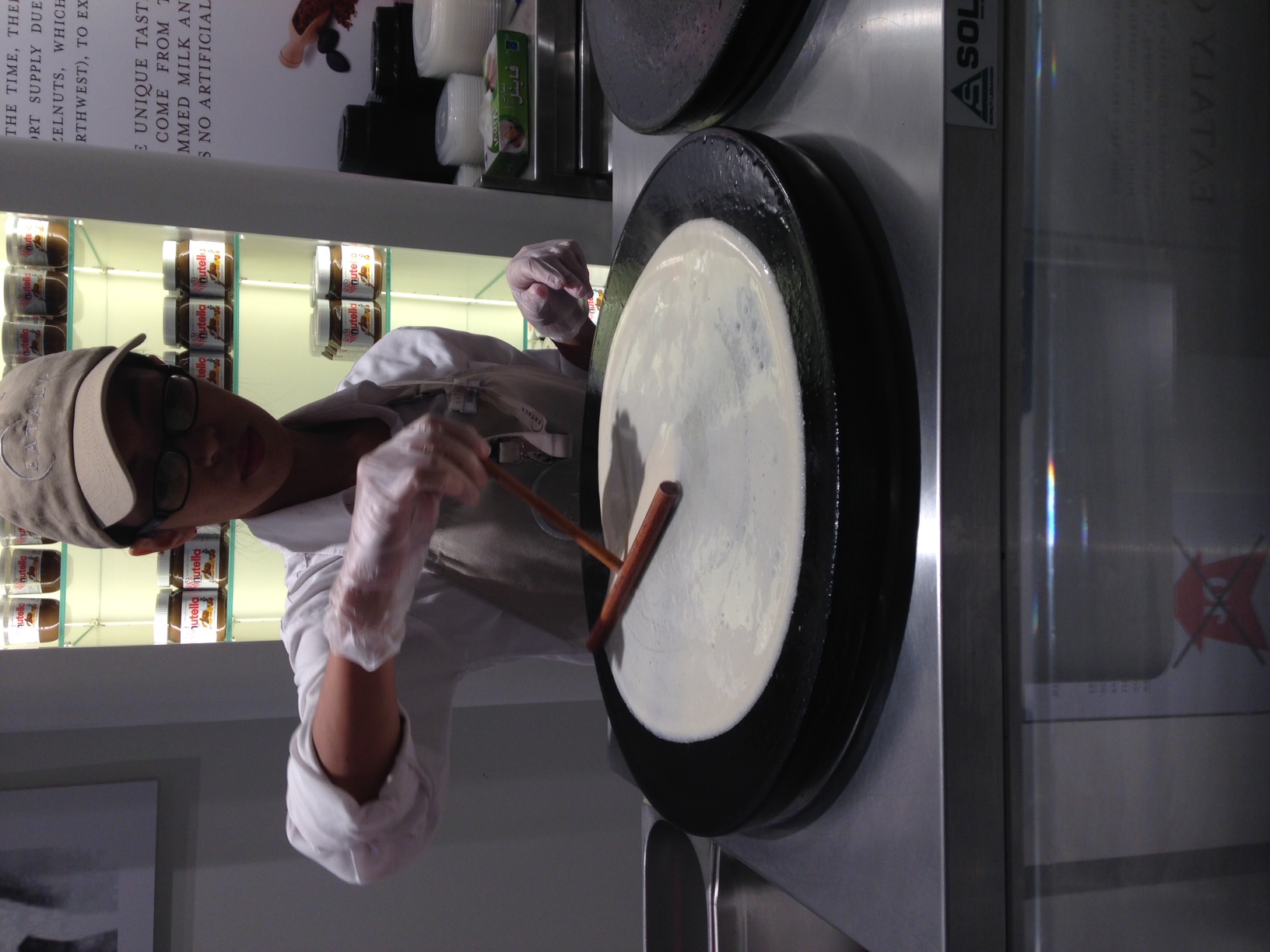 While Dubai has become synonymous with shopping, my trips to Dubai are all about the food. I was walking around Dubai mall when these giant Nutella jars caught my attention. Next thing, I was having my second breakfast for the day.
Italy is Eataly makes for a unique experience in that you can eat yummy food, shop for Italian ingredients and taking cooking lessons, all under one roof. The latest addition to this eatery, that is best known for its pizzas and salads, is the Nutella Bar.
Having eaten tubs and tubs of Nutella over the years, I was surprised that I didn't know that it is Italian. This sweetened hazelnut spread is manufactured by an Italian company called Ferrero. Top of my list on my cheat day.
Nutella crepes were my comfort food while studying in Boston and are one of the few things I know how to make. In spite of there being numerous goodies on the menu, the Nutella crepe was the obvious choice for me.
As you can see from the gallery above, I stood at the cook station and watched every step to create this simple but delectable dessert. Other exciting Nutella favourites on the menu are the Nutella croissants, Nutella cookies and Nutella Crostatinas.
My mid-morning visit was all about the newly opened Nutella Bar, so in case you want to go the heathy route, I would recommend their omelettes for breakfast, my husband had one and it was also yummy.
Located in the basement level of Dubai Mall, this casual dining spot is a must visit specially for dessert. :-)