Fashion's Night Out in Mumbai
I have attended all (except one) of the Vogue Fashion's Night Outs that have taken place in India across Delhi and Mumbai. As always they are loads of fun and buzzing with activity. Here is my diary from this year's Vogue Fashion's Night Out that took place on September 4, 2014 at the Palladium Mall.
The entire city seems to descend on to the mall in their stylish best. I am always one to put comfort before everything else so, I decided to wear these Isabel Marant Bobby Sneakers and everything else followed.

These hidden wedge suede sneakers look super cute. The high-top sits well on the ankle such that you can wear them with jeans, shorts and dress. If I had my way I would have one in every colour (Isabel Marant even makes one in a dishy purple that I can't wait to get my hands on).
Opted for this casual Marc by Marc Jacobs dress and my Hermes Evlyne cross body in Bamboo to complete the playful look.
First Stop Portraits Jimmy Choo...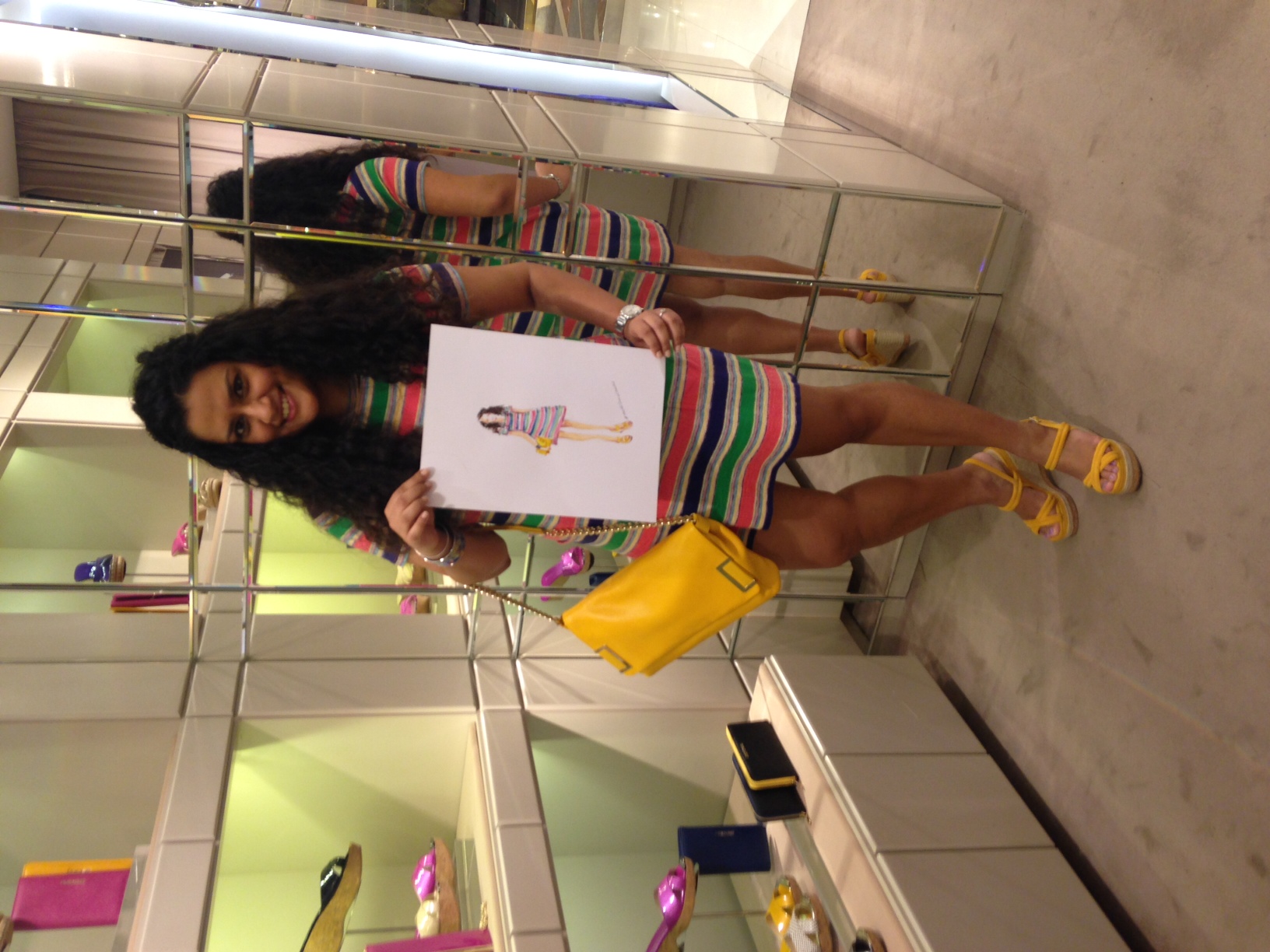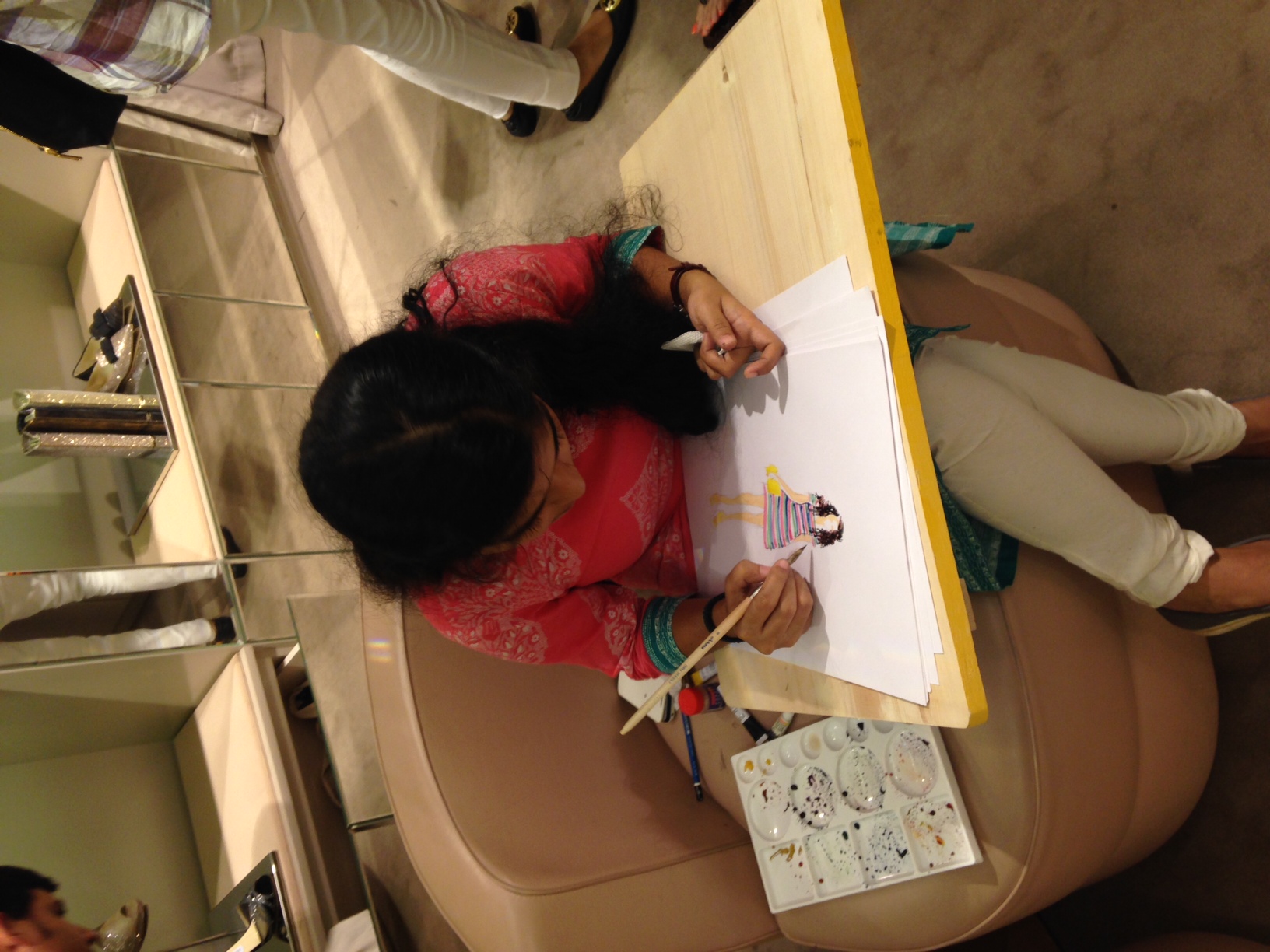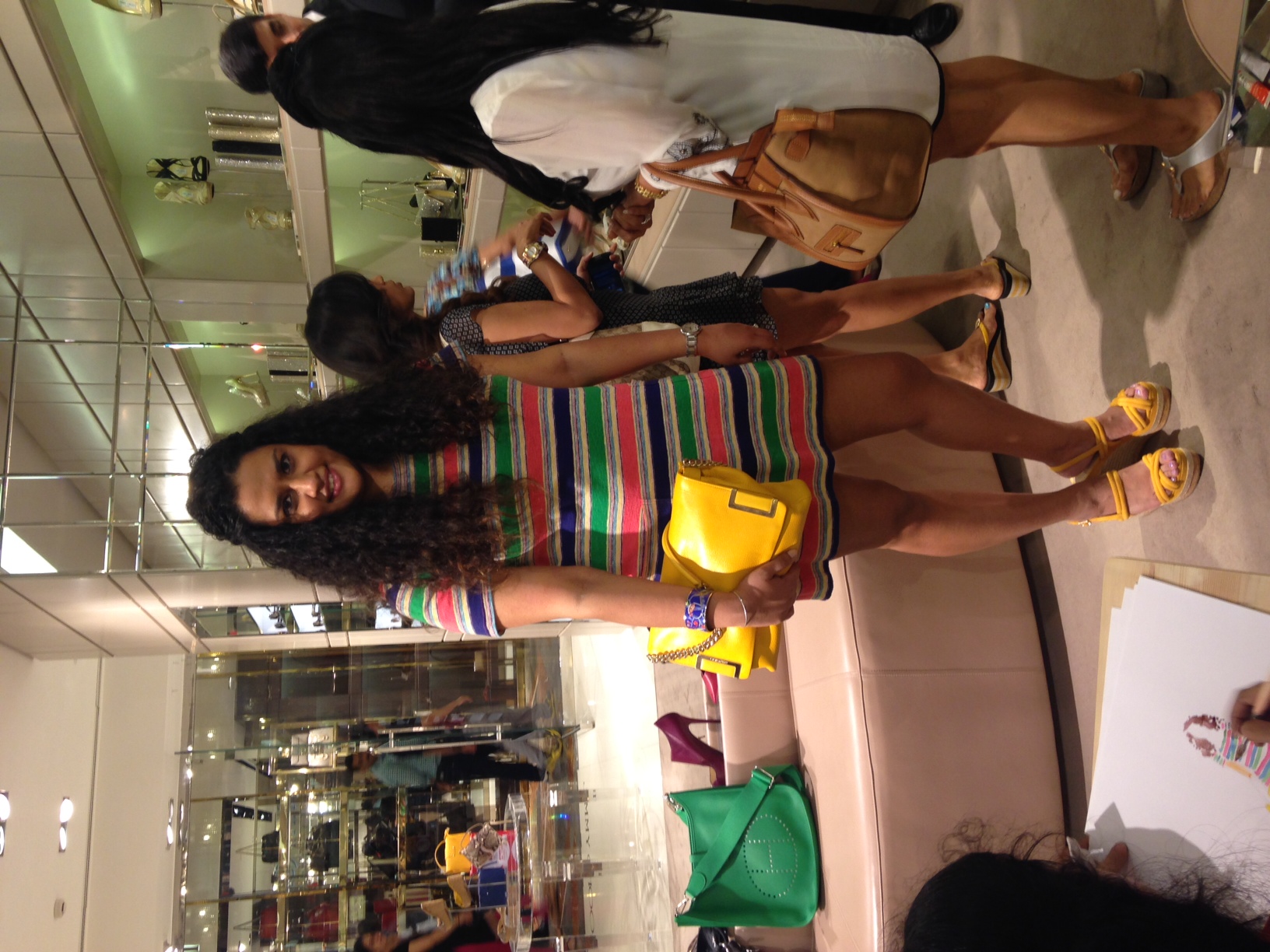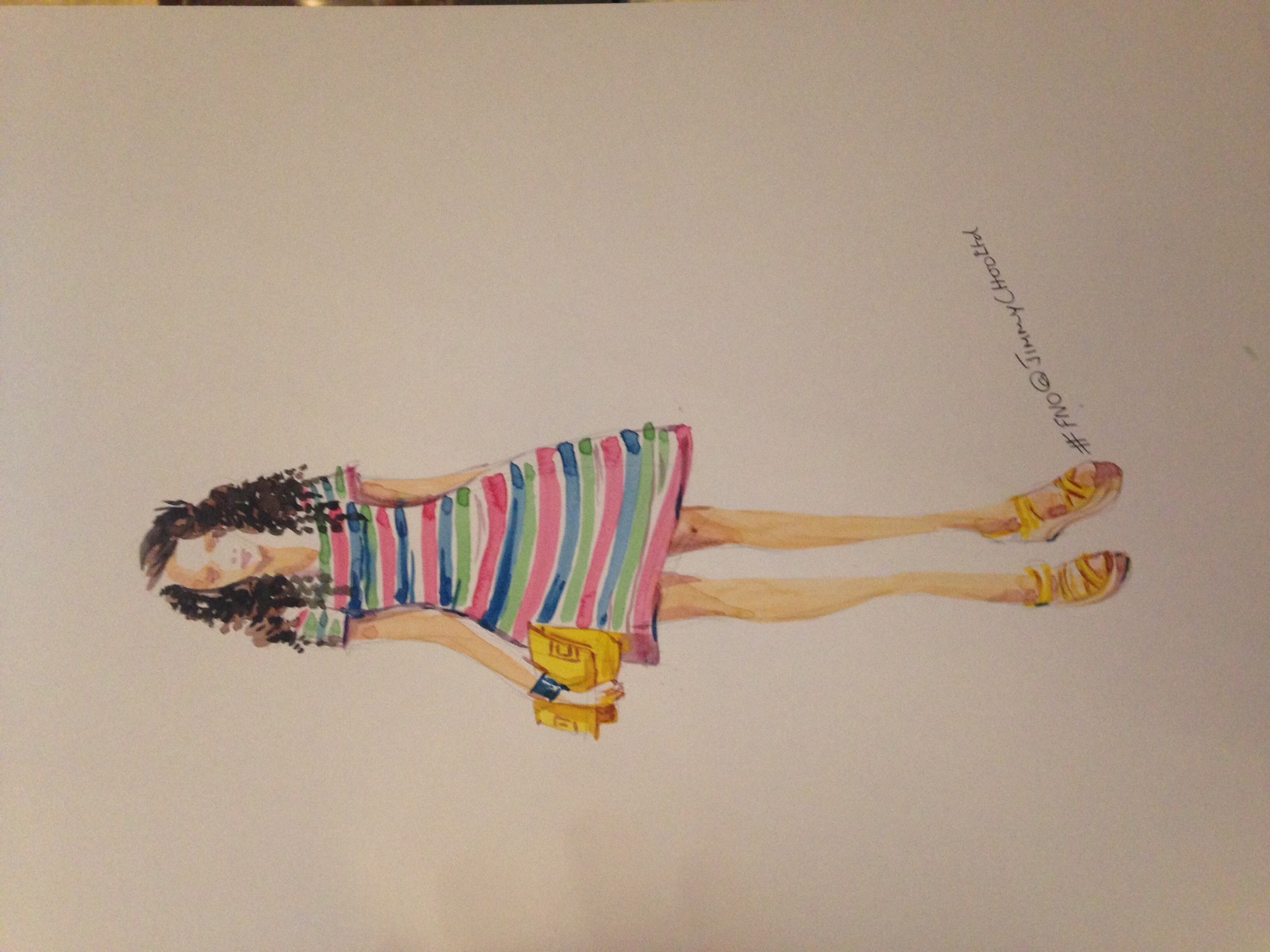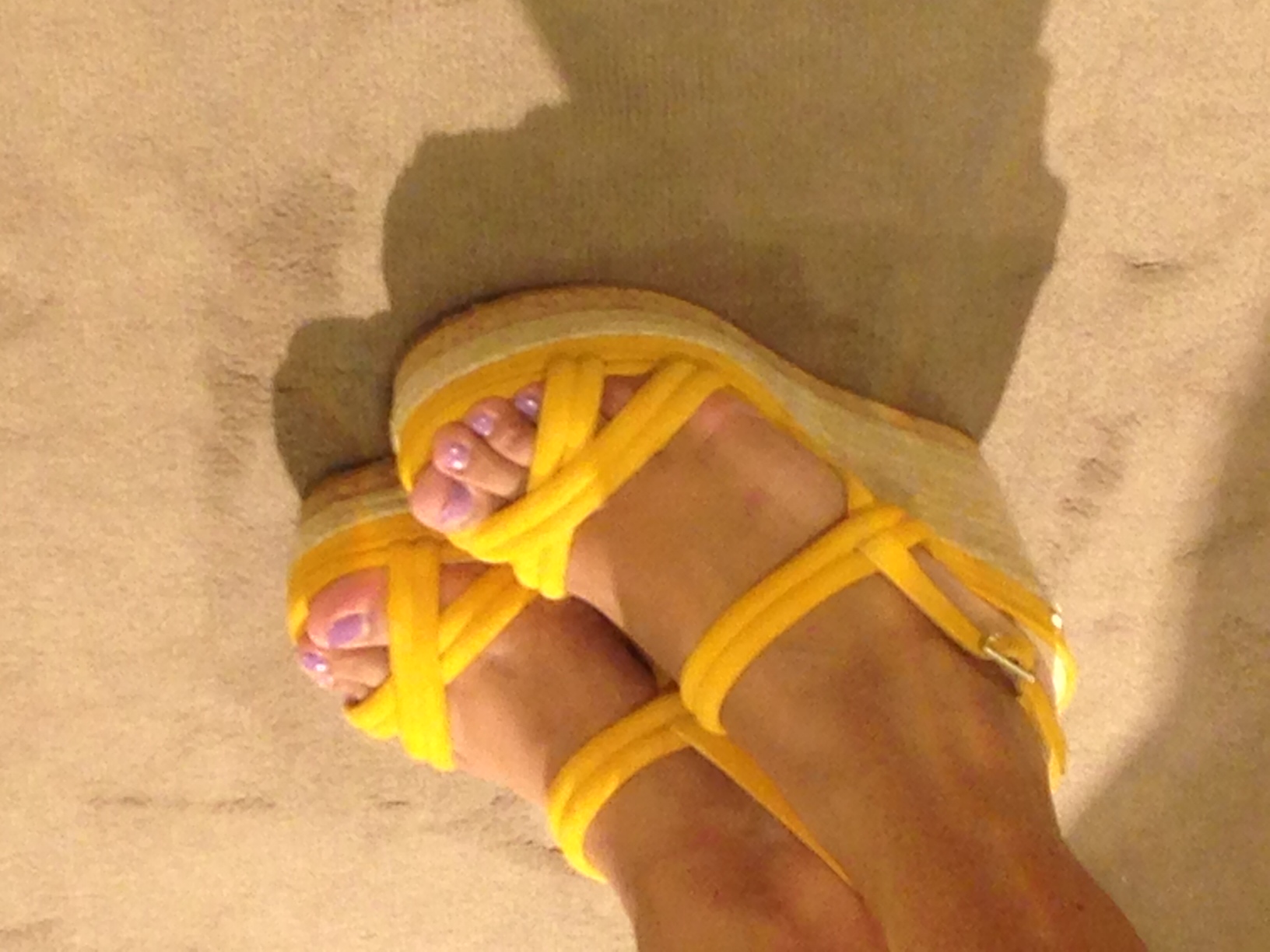 The Jimmy Choo boutique at Palladium had my favourite activity of the evening. Guests got the opportunity to wear the latest styles from Jimmy Choo and have their portrait painted.
I was instantly drawn to the Nomad wedges. These Sun Suede Cork and Espadrille Wedges from Jimmy Choo's Pre Fall 2014 collection are lightweight and add an element of fun to the look. Matched these with the Ally Bag in a matching shade.
Artist Anushree did an amazing job with the portrait capturing all the minute details within minutes. I so didn't want to take the sunny shoes and bags off... Got to bring home the portrait and have put it up in my study.
As you can see from the pictures had a super time at the store with the entire Jimmy Choo team.
Saree Styling At Satya Paul...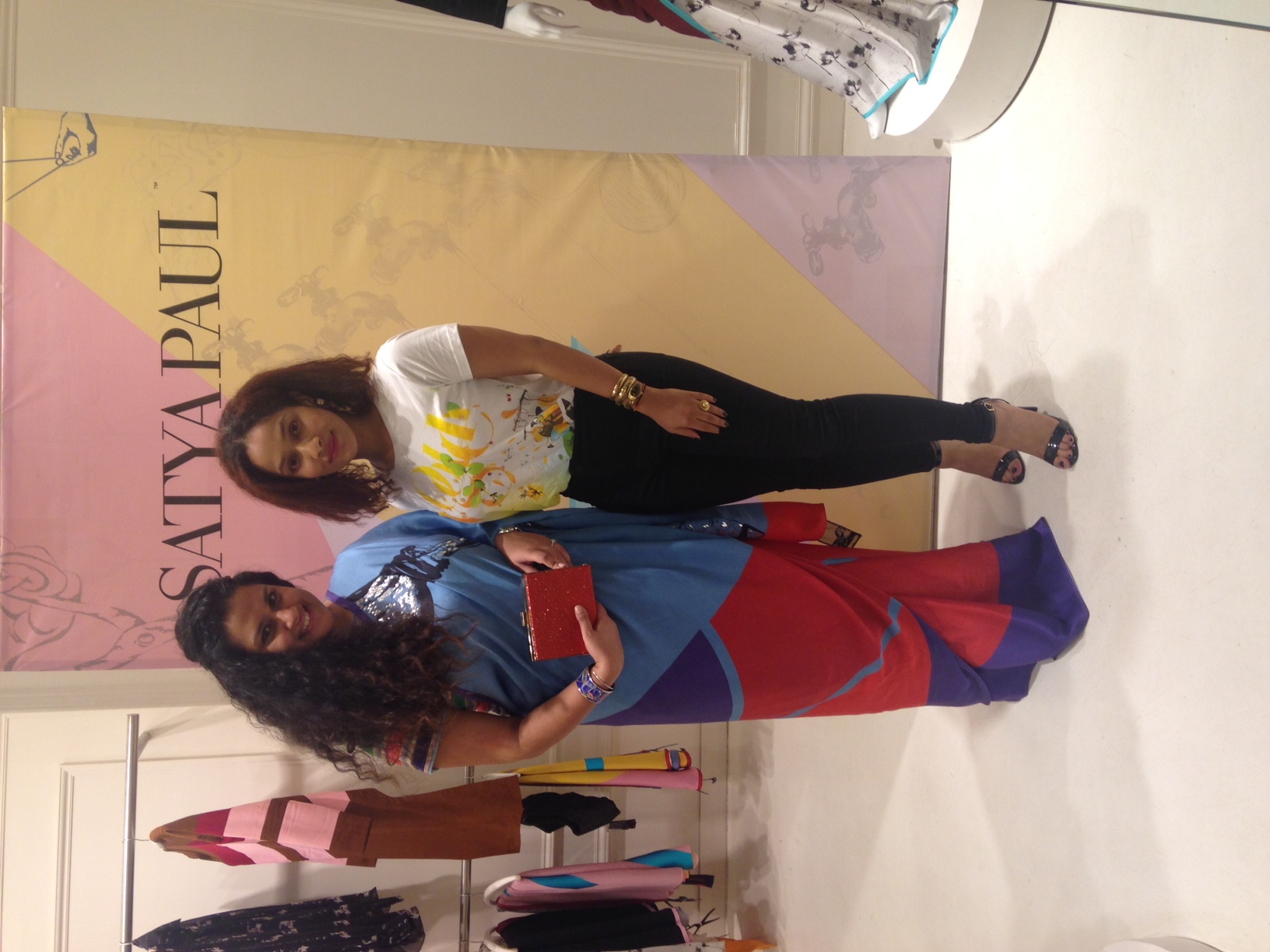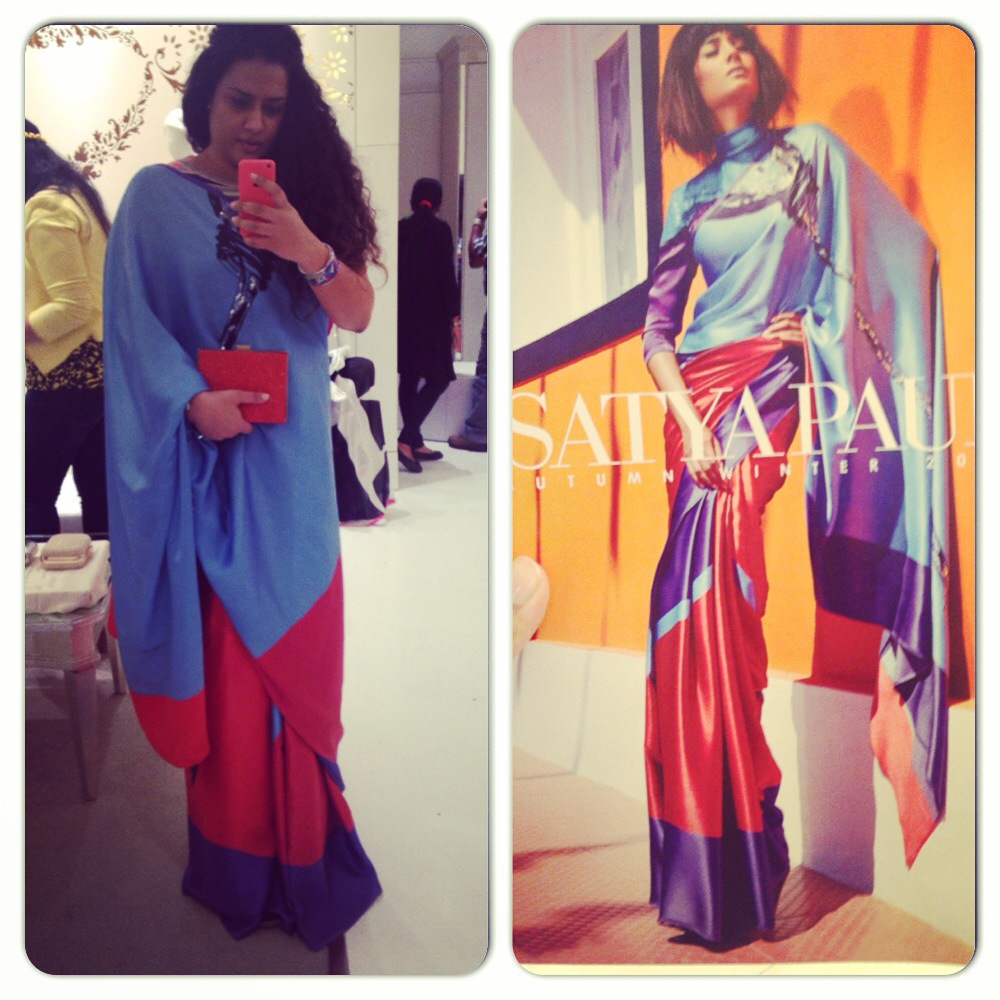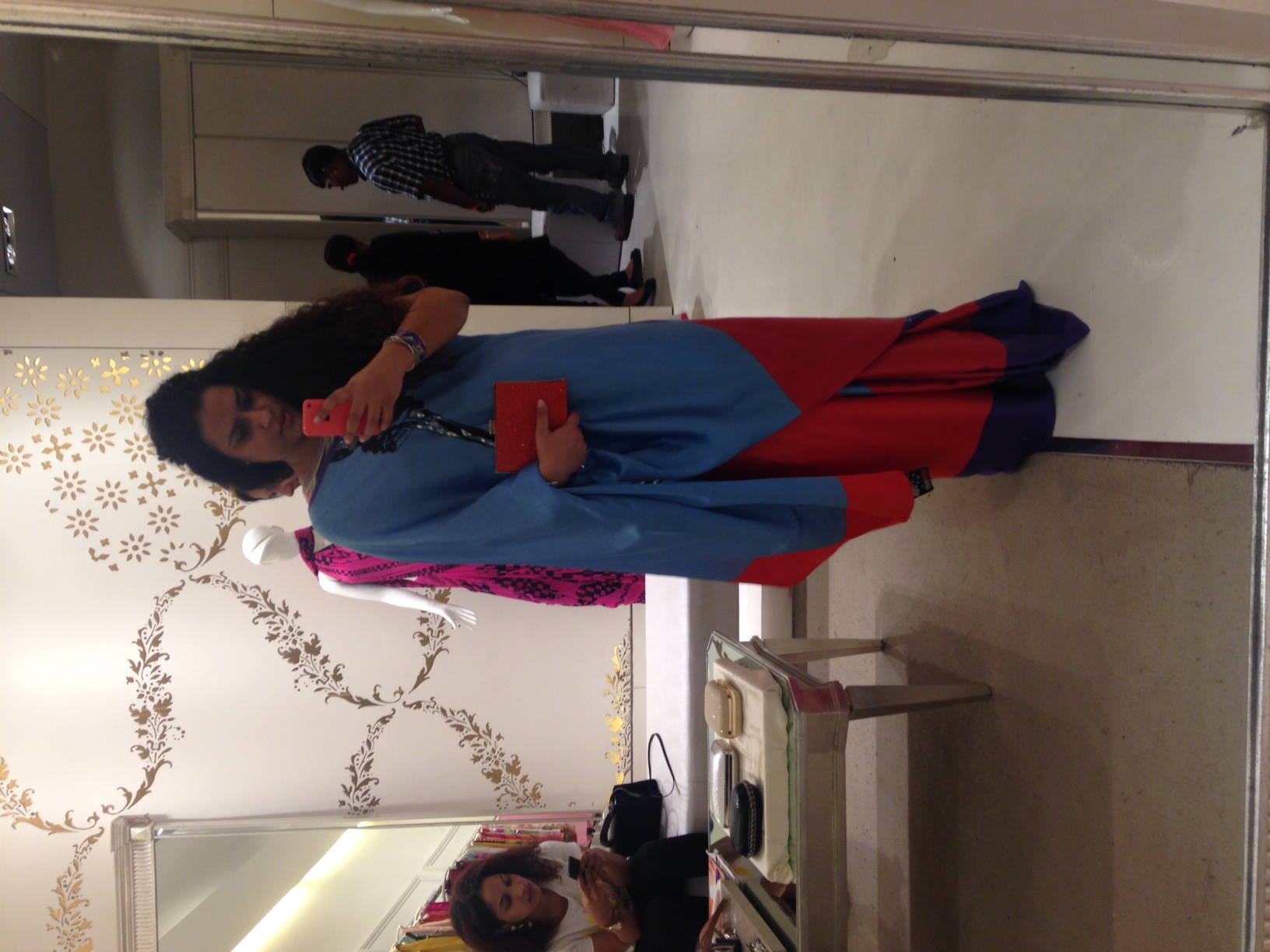 Another highlight of the evening was meeting Satya Paul's Creative Director, Masaba Gupta and having a saree draped on me.
I can count the number of times, I have worn a saree on one hand. However, an opportunity to have one of the most popular designers in the country, Masaba Gupta, style you in a saree, is not to be missed. Loved the saree, she chose for me as it was vibrant, light and smart. I think its safe to say that the beautiful saree is not as intimidating as it seems. :-) It is amazing how automatically your posture changes and you tend to stand with poise.
I am wearing a saree from the Autumn/Winter 2014 collection, that also features on their current campaign. "Bold Art" is the new theme where quirky is the new sexy. Sarees from this this line explore the current trend of colour-blocking. Love the contrast of the blue, red and purple on mine. They also have an element of fun with unconventional graphics such as dripping water, safety pins and a pair of scissors that form this season's prints.
Lucky Draw at Michael Kors...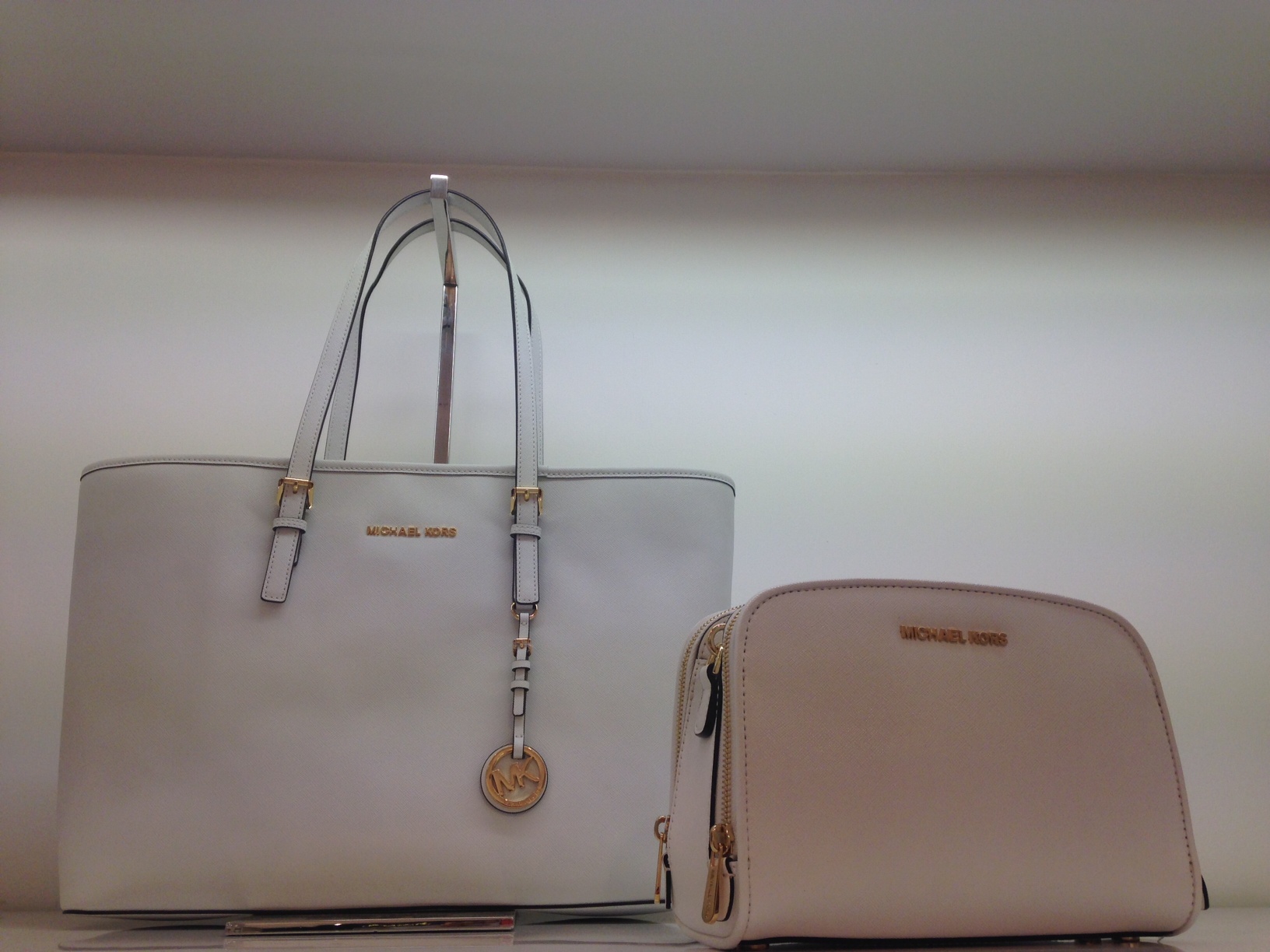 At one point in the evening the Michael Kors store at Palladium had no place to stand. The lucky dip, champagne and vibrant totes were a big draw. Had a super time meeting with the entire MK team, that were visiting from Delhi.
On my wish list now is the Michael Kors tote in green apple and white. Sigh...