HouseProud.in Preview At The White Window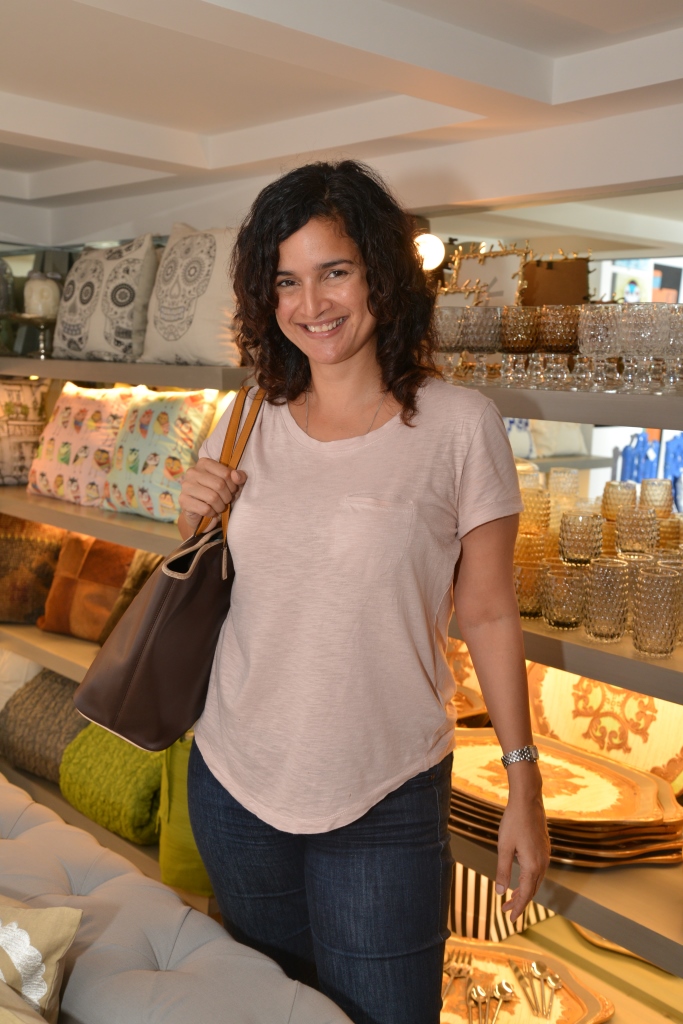 Attended the Houseproud.in preview at The While Window last Thursday, July 31, 2014. The evening was hosted by sisters Sanvari Nair and Anjori Alag, of the online interior destination, to showcase their latest collection, 'Flower Power' along with Twinkle Khanna's 'Waterfall' collection.
The Mumbai downpour didn't deter well-wishers from visiting the store..Spotted at the event....
Sushma Reddy, Mughda Godse, Alka Hiranandani, Anu Dewan, Gayatri Oberoi, Neelam Kothari, Rashmi Uday Singh, Renu Chainani, Ashwini Yardi, Jeena Shetty, Umesh Jivnani, Bindu Oberoi, Laila Motwane, Salpi Gandhi as well as Schauna Chauhan with her baby boy.
'Flower Power' Collection from HouseProud.in
As you can see from the pictures above the collection is has a rustic English edge to it. All I could think of while browsing, was having my friends over for high tea. The cake servers with the floral theme were a standout and would make for a lovely gift. Other goodies on display included array of trays, platters, boxes, mugs, sugar bowls, jars, tea pots as well as cup and saucer sets. You can shop The 'Flower Power' from 1st-7th August at Twinkle Khanna's - The White Window, Bandra, Mumbai.
Around The White Window...
Twinkle Khanna's 'Waterfall' collection included opulent glasses, dark leather trays and throw cushions. In the picture gallery above, I have included some of the gorgeous goodies that caught my attention. I have recently become an "aunt" to a beautiful baby niece, so can't help but notice baby stuff everywhere I go. I was pleasantly surprised to see uber cute tiny tots products at the store.
If you remember my previous website backdrop, you'll know my weakness for anything with butterflies on it... Naturally could not resist these pretty butterfly coasters and picked up a box.