Yummy Yauatcha!!!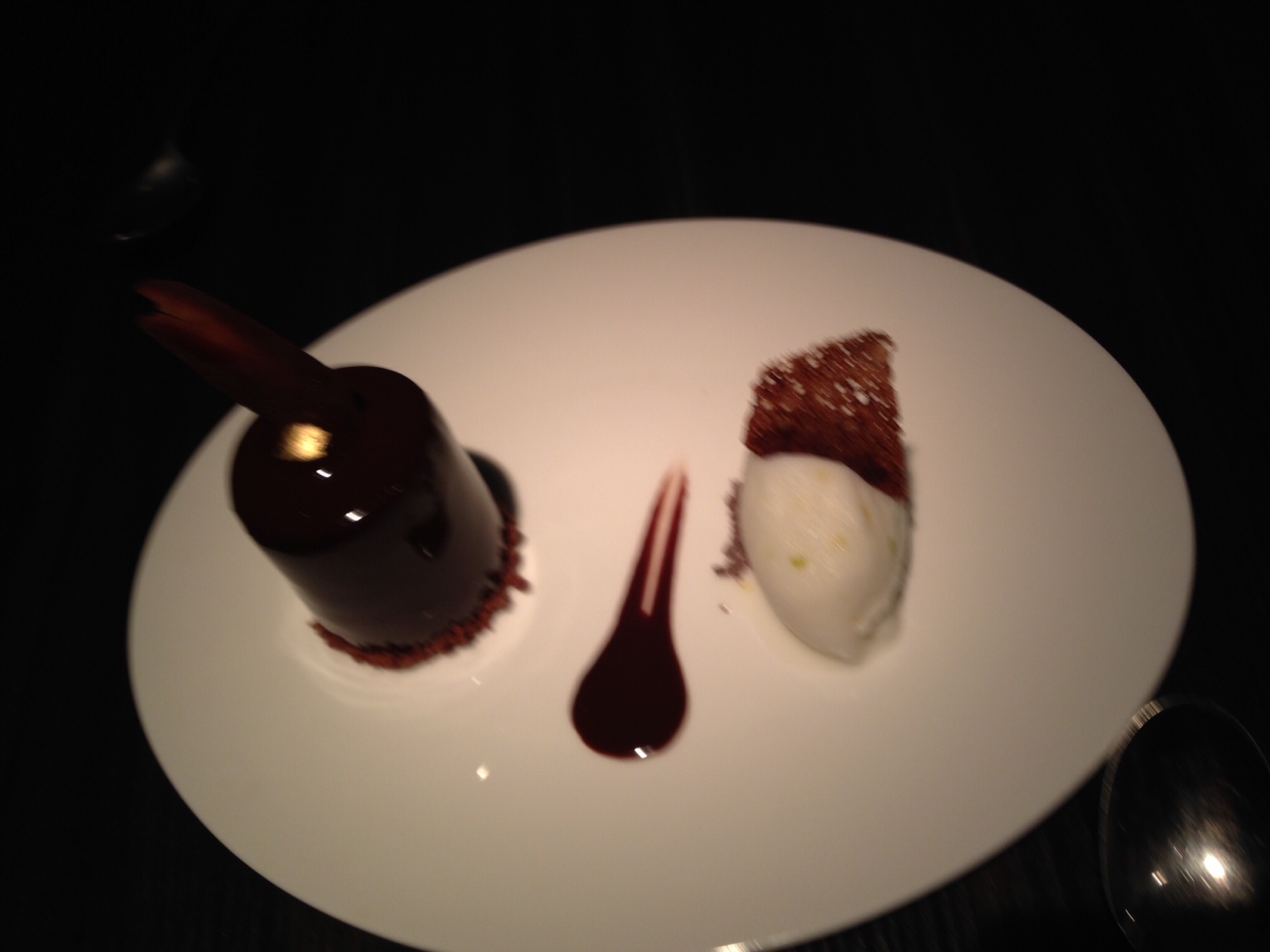 So before I get started here is the phonetic spelling for you.... 'Yaow-ah-cha.'
If your meal has ended with your entire family in peels of laughter (not being able to speak a word) you know you've had a good time. I have been to Yauatcha many times since it has opened and it is turning into quite a family favourite. Mostly because of the speed at which the yummy food comes out and the speed at which we all finish it.
One of the very few places, I actually prefer the vegetarian dishes to the non-veg ones, so start the meal with vegetable dumplings. There are three to a portion so order accordingly. Also, having these steamed goodies will make you feel a little better while order the Fried Turnip Cakes (must order, the reason I don't have a picture is because they were over before I could click one). The pan-fried dumplings and various options in Cheung Fun are also a family favourite.
An indulgent round of starters is usually good enough and the highlight of my meal but if you must order main course order your choice of meat (mine is always chicken) with the spicy vegetarian fried rice.
Yauatcha is also known for its desserts and rightfully so. I have tried all of them at some point and loved each one. Their Milk Chocolate praline with the insane lemon sorbet is a great option if you don't like to experiment too much. However, the Raspberry delice is the dessert you must try. It is amazing both in presentation and taste.
My favourites (I know it is a long list but this is what I like order each time):
Truffle Edamame Dumpling
Fried Turnip Cake With Vegetable
Vegetable Shanghai Dumpling
Spicy Vegetarian Fried Rice
Kung Pao Chicken
Milk Chocolate Praline
Raspberry Delice
The only thing that makes me grumpy at times is the fact that some of their tables are placed way to close to the cash register, so I recommend you make a reservation to get a table of your choice.