Goa Wedding Show in New Delhi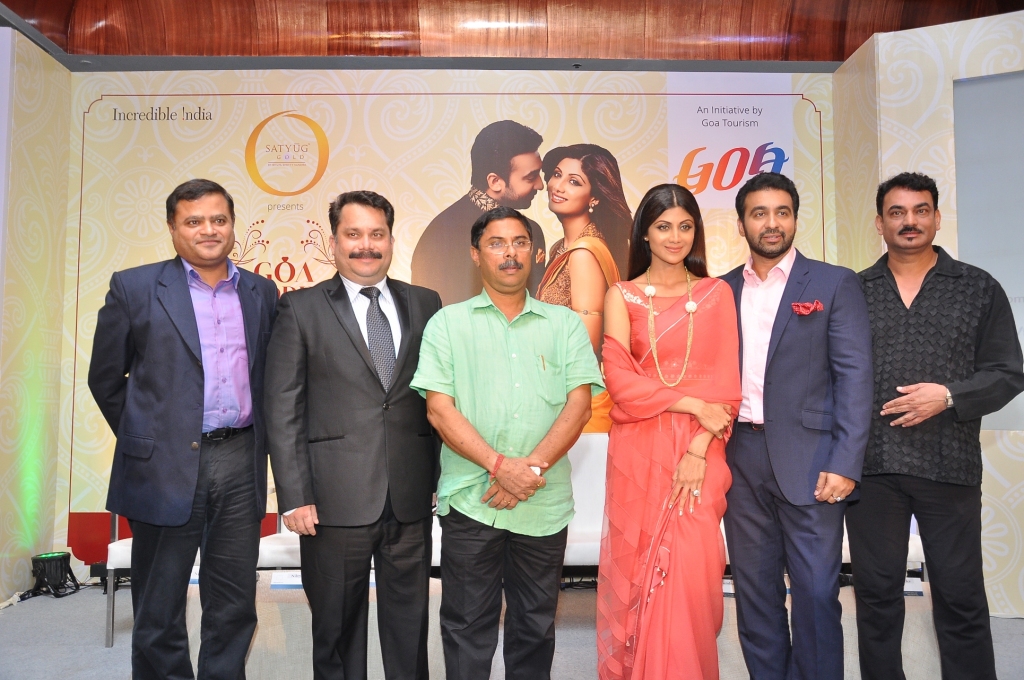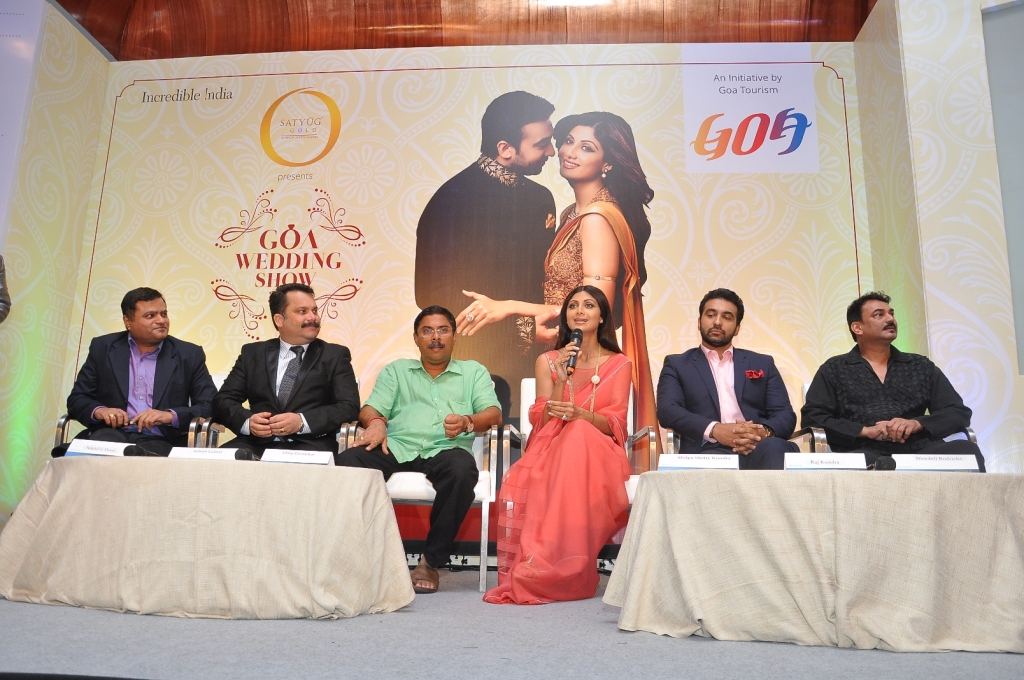 One of my best friends got married in Goa in a ceremony over looking the sea. Its was a breathtaking visual that is forever etched in my memory.
As memorable as destination weddings are planning them can be quite a challenge. With Goa being one of the most popular places to host outstation weddings in India, Goa Tourism has decided to host a Goa Wedding Show in New Delhi.
This first of its kind show was announced at a press conference in Mumbai, with Shri Dilip Parulekar, Hon. Minister of Tourism, Govt. of Goa, representing the title sponsor Satyug Gold as its chairperson Ms. Shilpa Shetty Kundra, CEO of Satyug Gold Mr. Raj Kundra, celebrated fashion designer Mr. Wendell Rodricks, Mr. Nilesh Cabral, Chairman – Goa Tourism Development Corporation and Mr. Nikhil Desai, Managing Director – Goa Tourism Development Corporation, in attendance.
The Goa Wedding Show be held on August 16th and 17th at The Grand, Ballroom in New Delhi. Exhibitors will include wedding planners, hotels, event managers, vendors, fashion designers, spas, travel agencies, hotels, photographers/videographers, hair and make-up artists and artist managers.
If a Goa wedding in on your mind, I suggest you save the date. :-)
P.S. For those of you wondering about Shilpa Shetty's saree, its an elegant piece from Tarun Tahiliani.