Manish Arora for Amrapali A/W 2014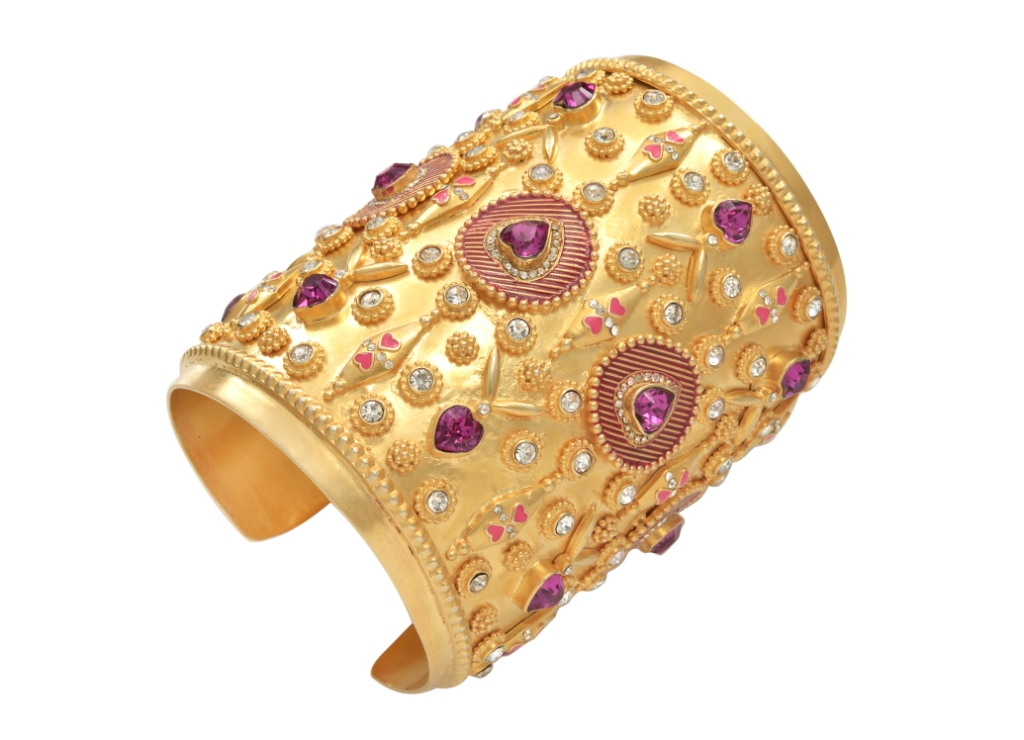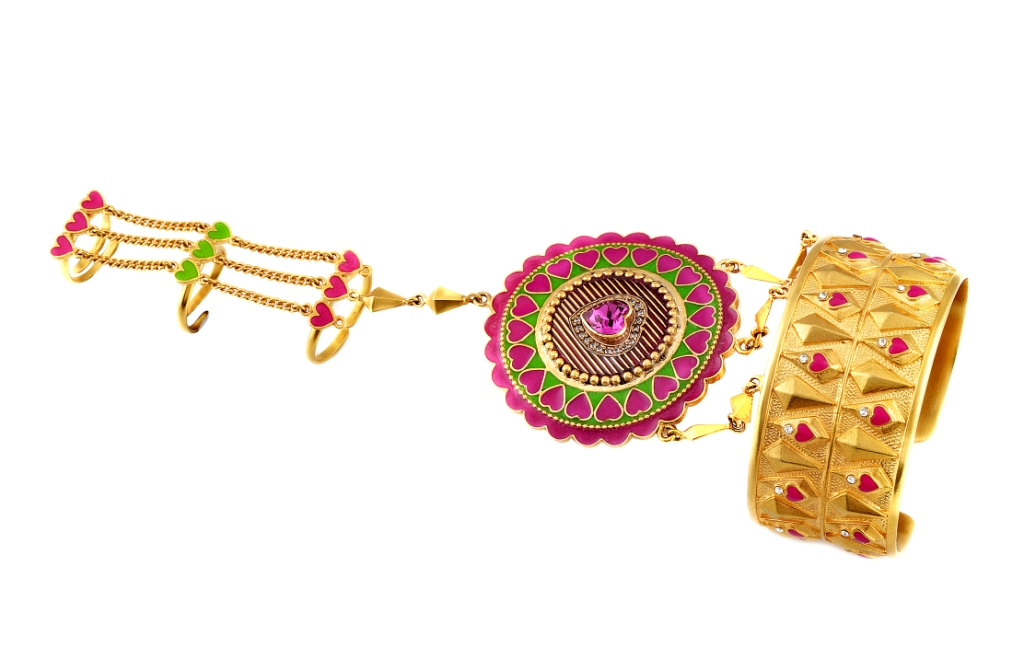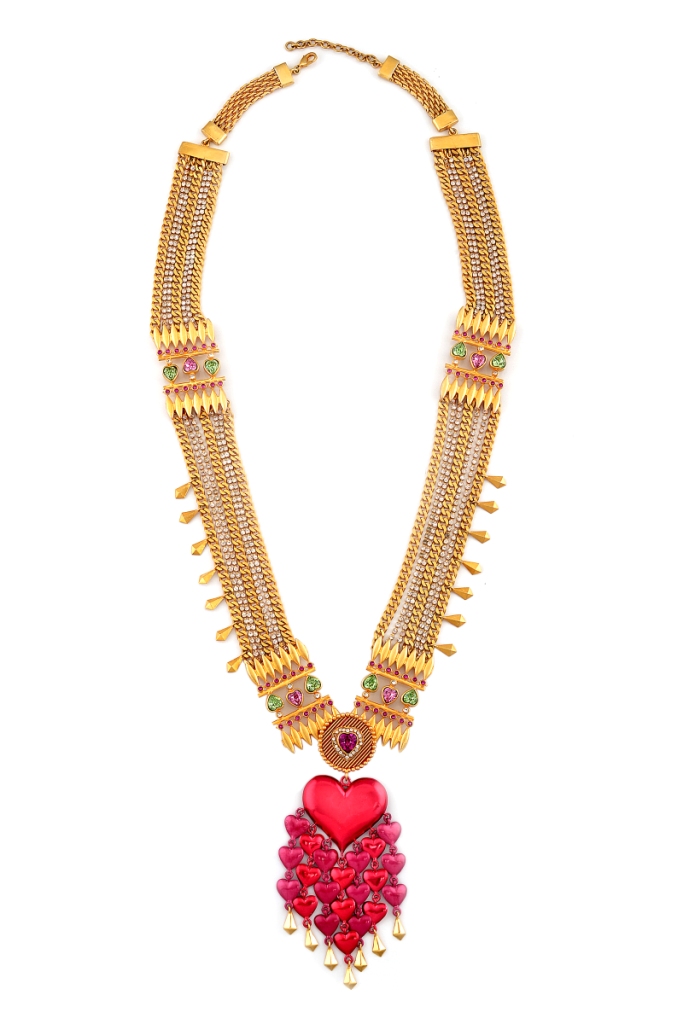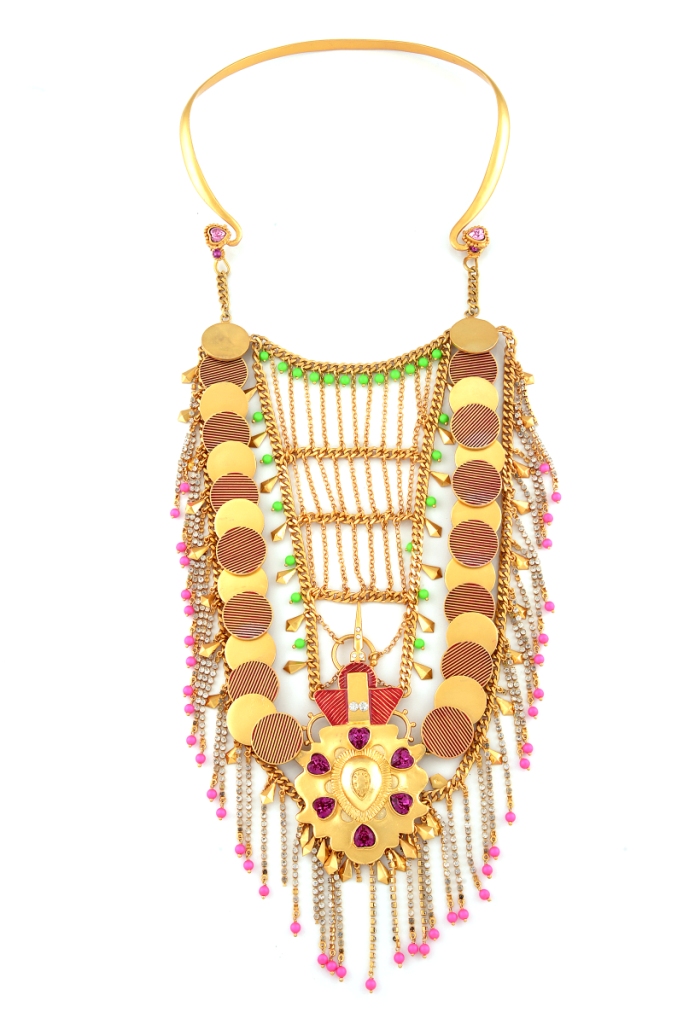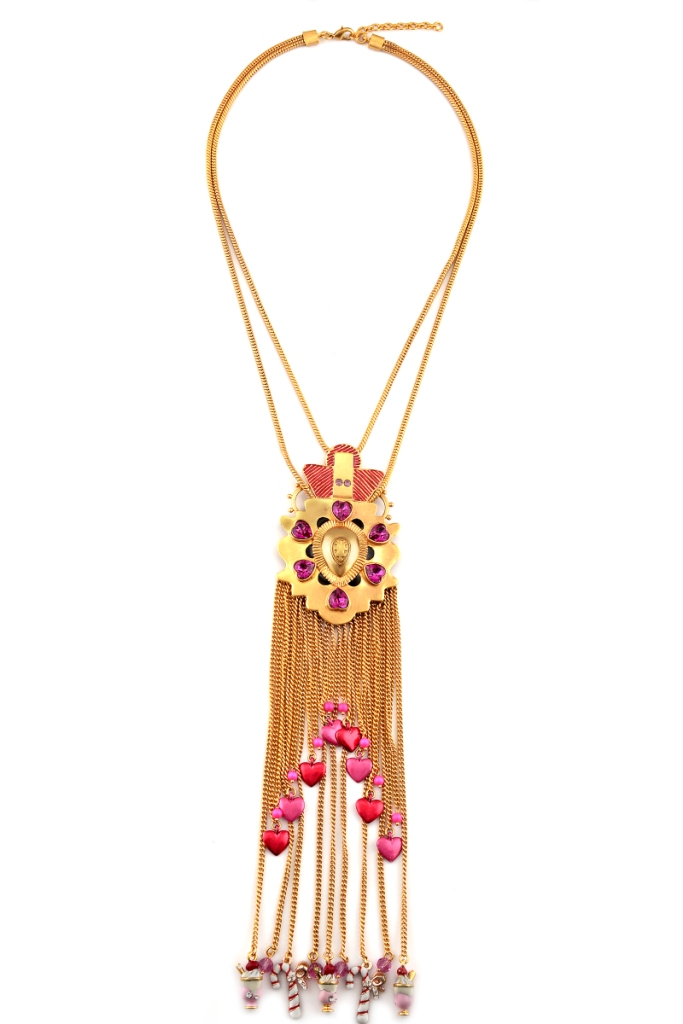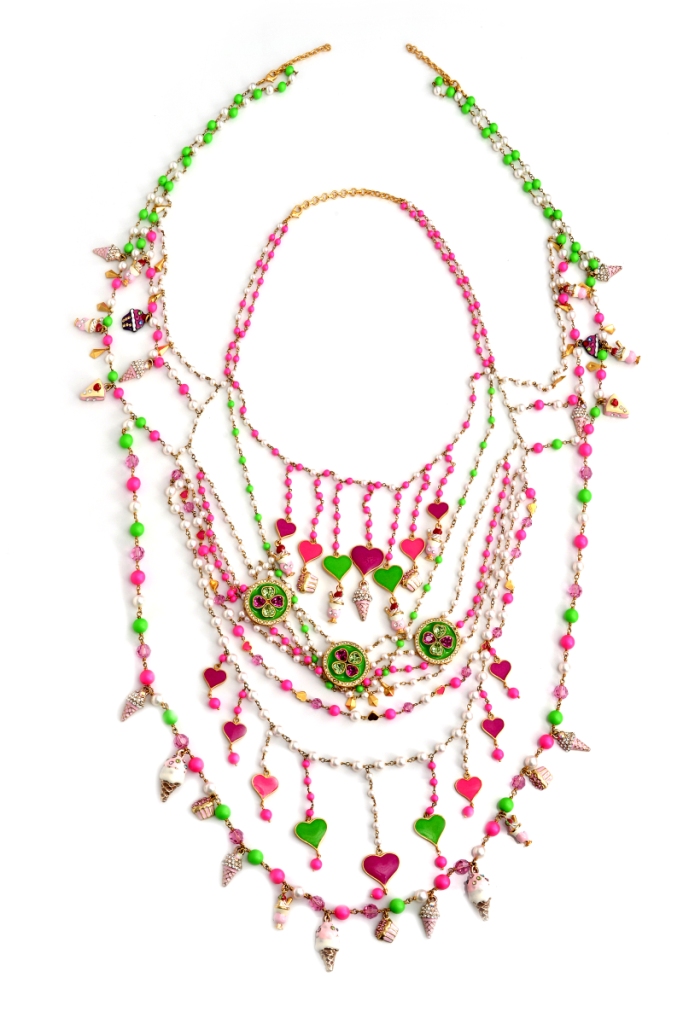 Another one of the many reasons as to why I am a big Manish Arora fan...his uber cute jewellery line for Amrapali. I have a few pieces from his earlier collections and am delighted to share with you his latest collection as part of this association.
Much like the previous offerings, this collection is vibrant and full of personality. It is all gold, yet dripping with colour. With candy graphics, dangling cupcakes, oversized blooms and optical patterns adding a flair of whimsy, its the hearts that rule for me.
Take your pick from neck-pieces, rings, earrings, belts, cuffs and more... Super trendy this collection is sure to liven any outfit. :-)