India Couture Week 2014 ~ Anju Modi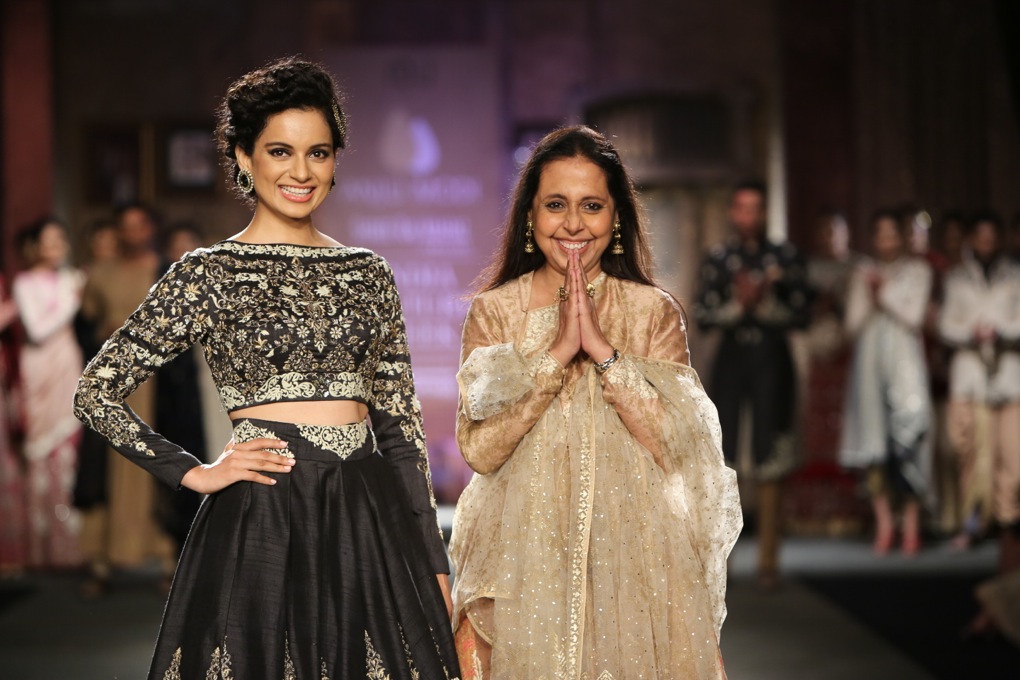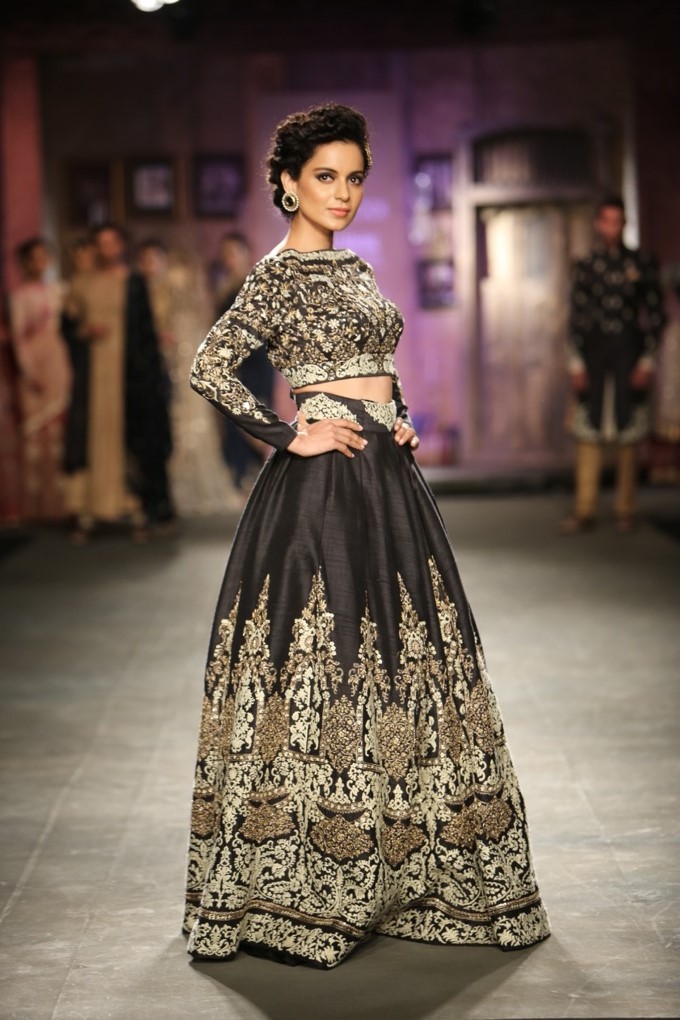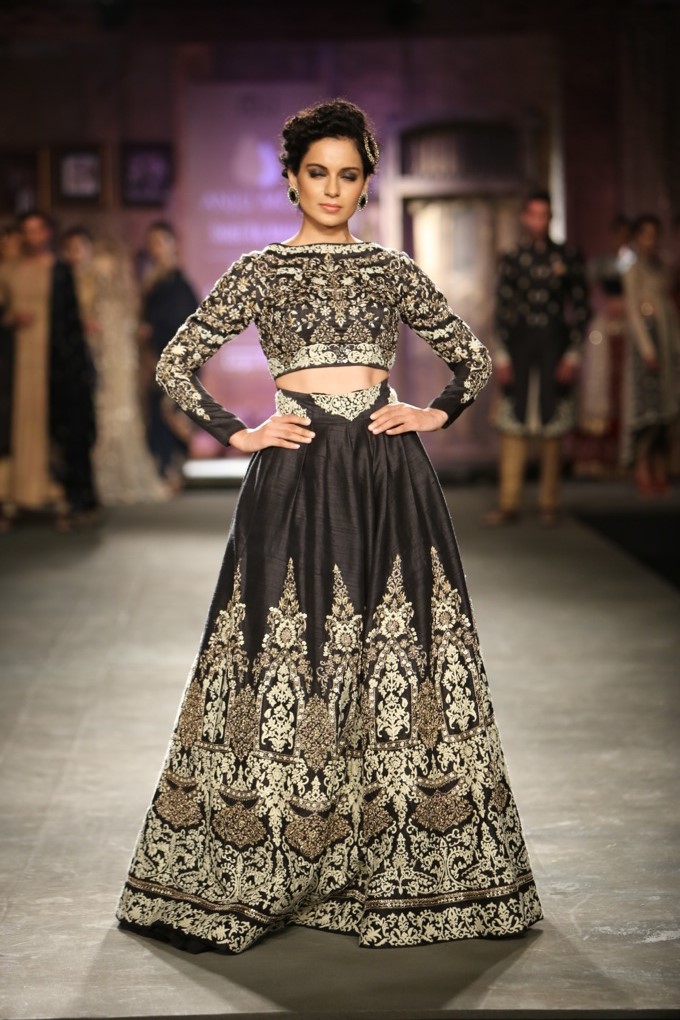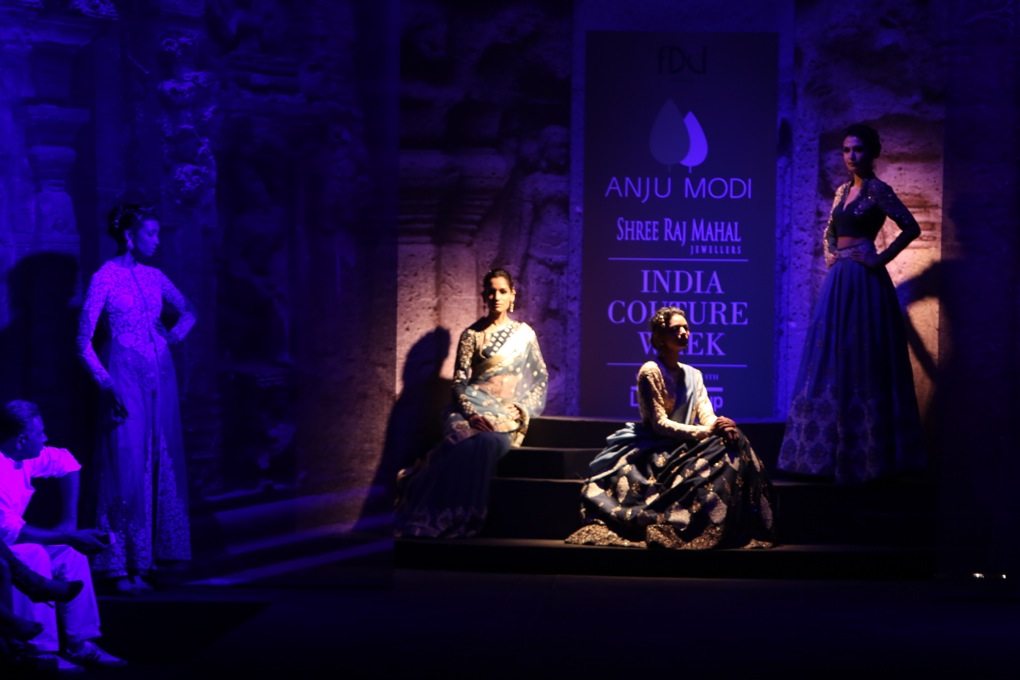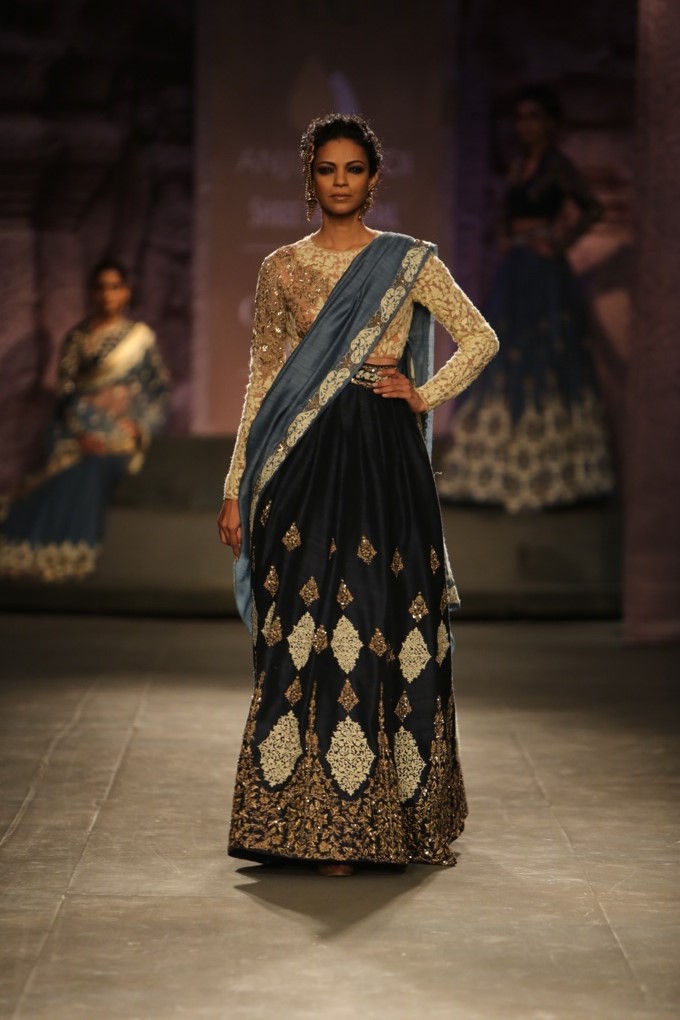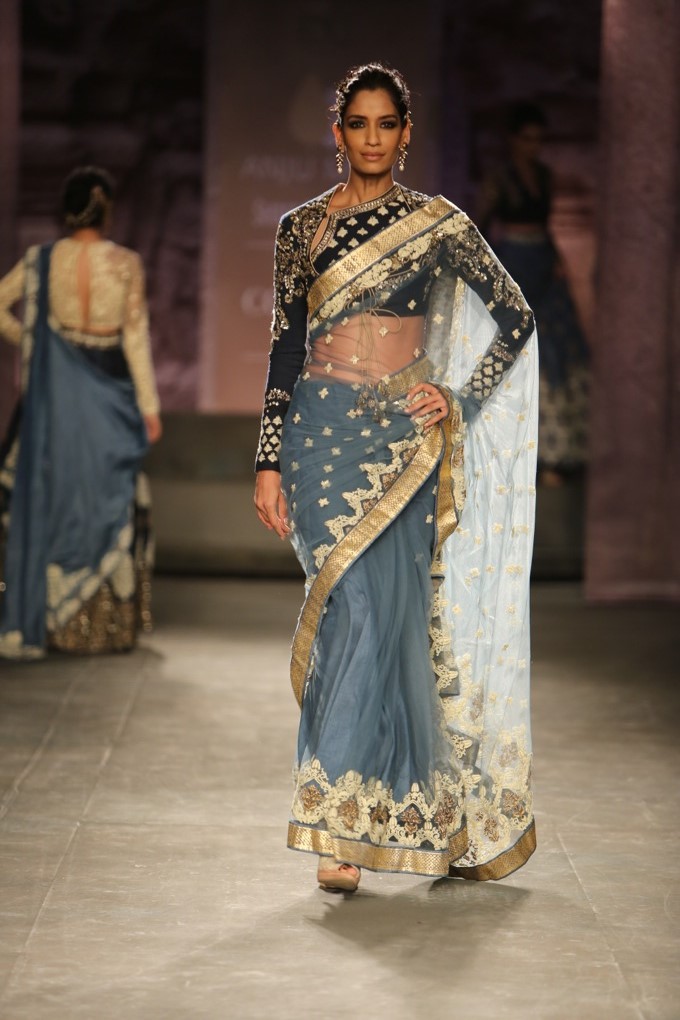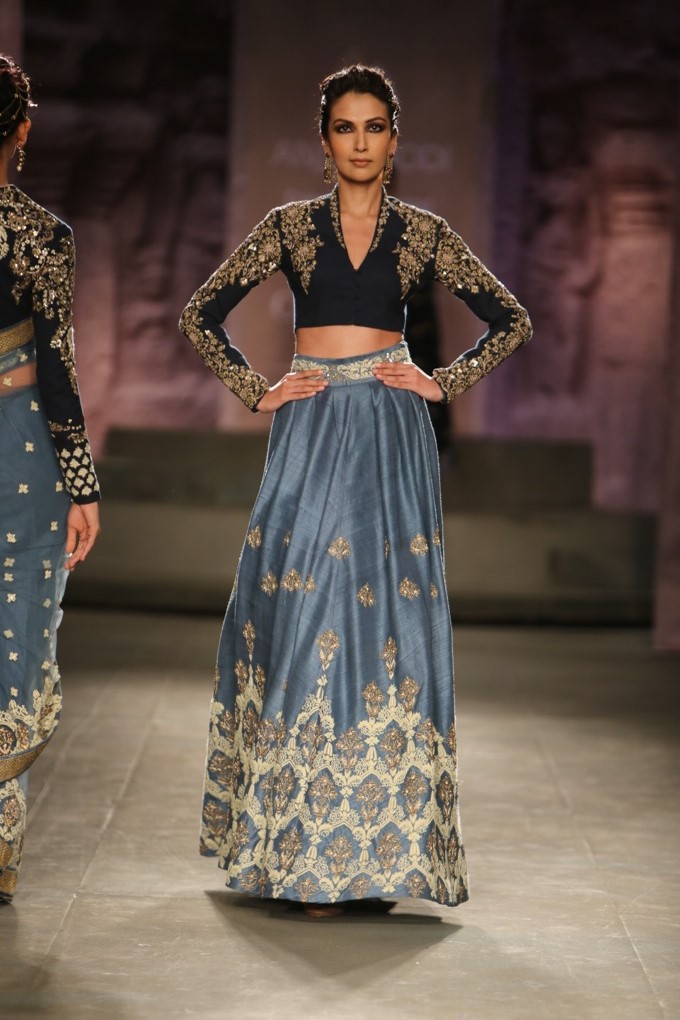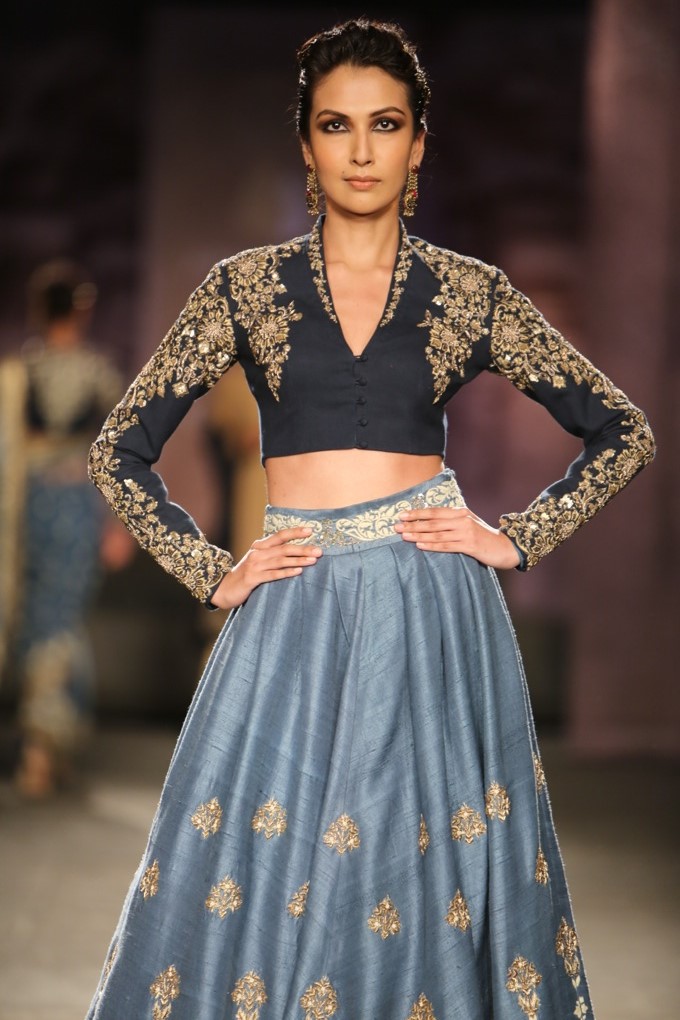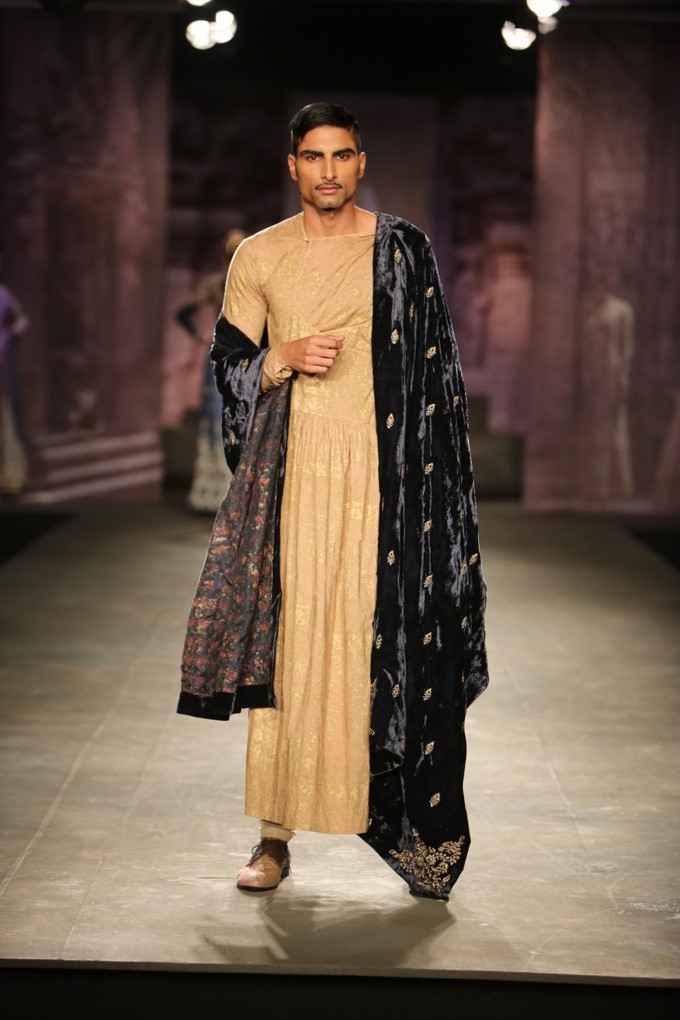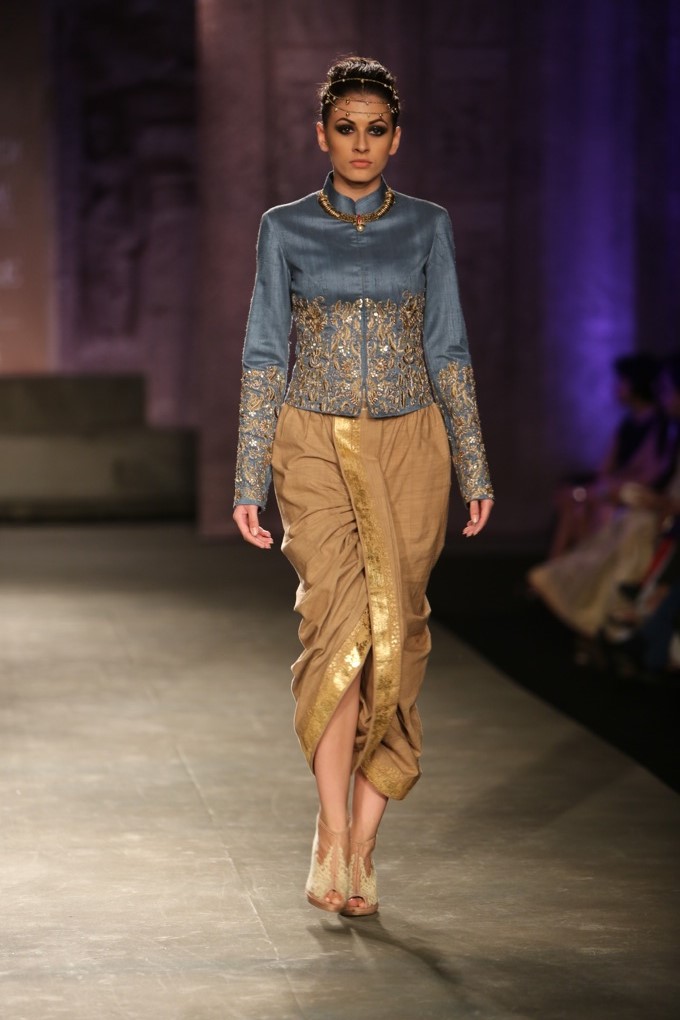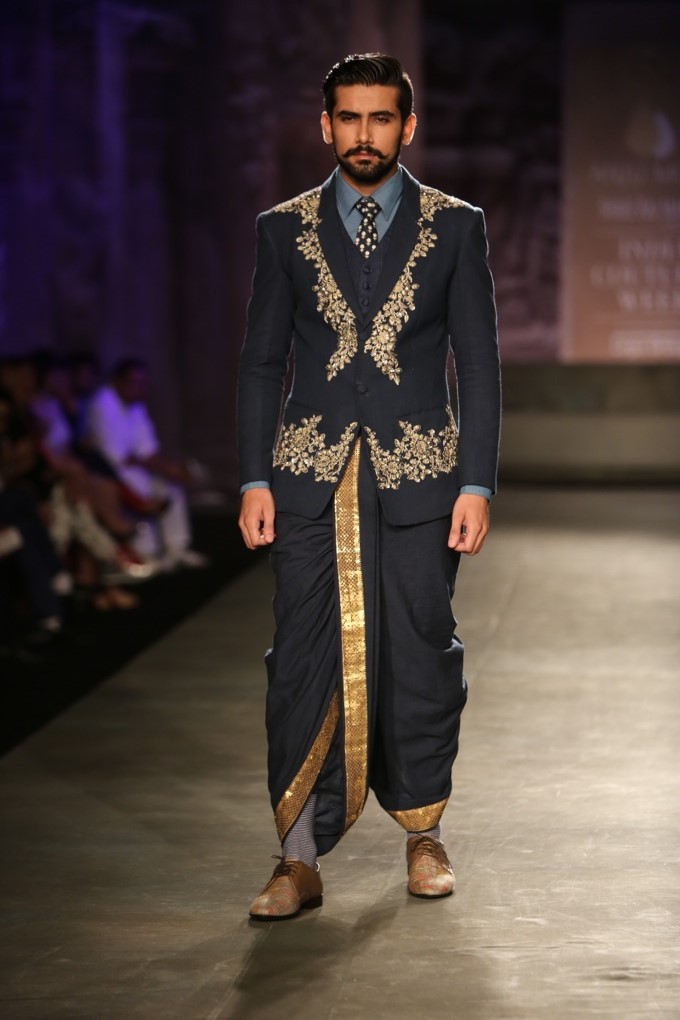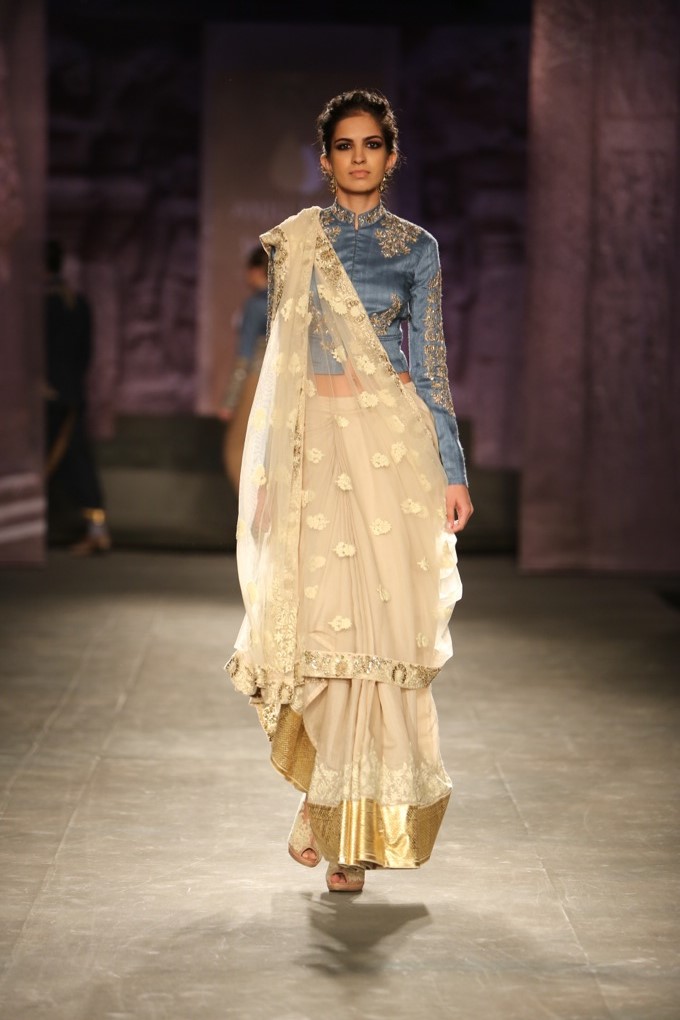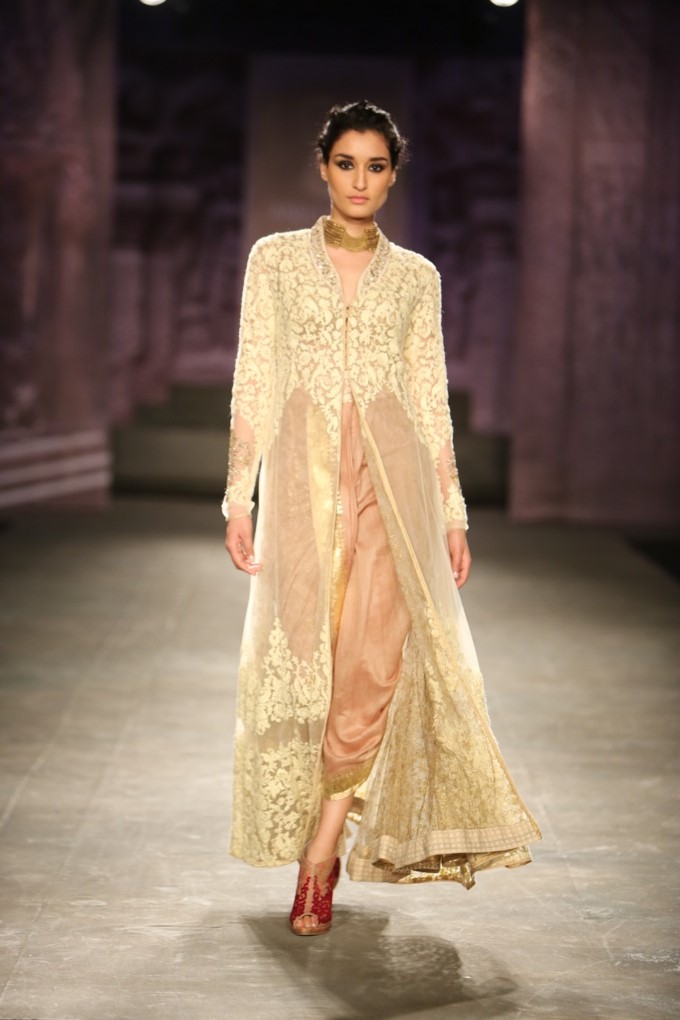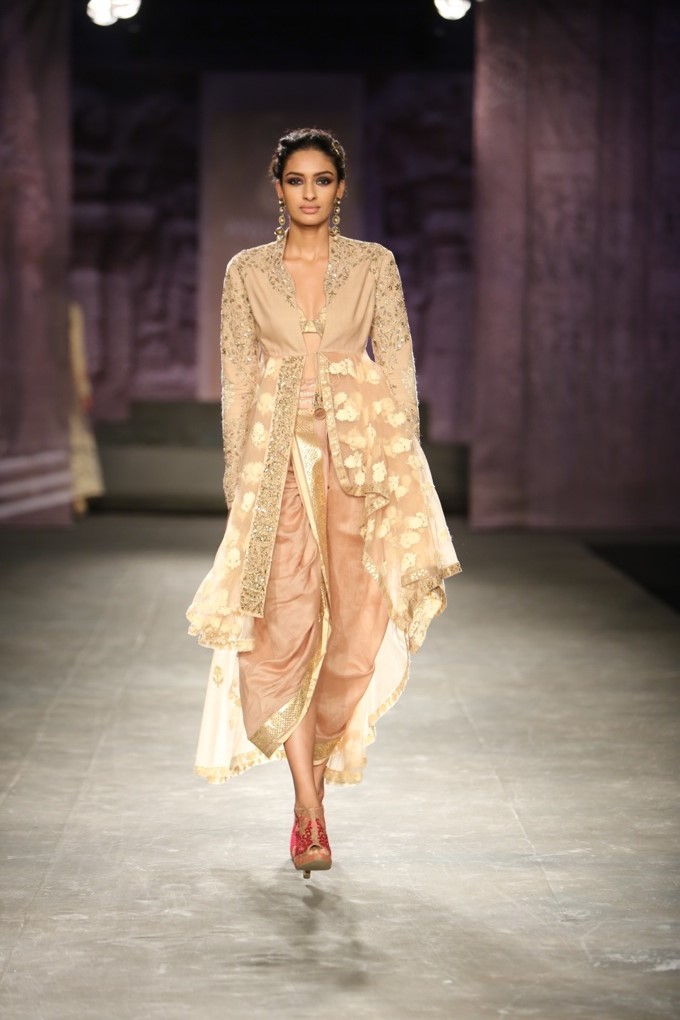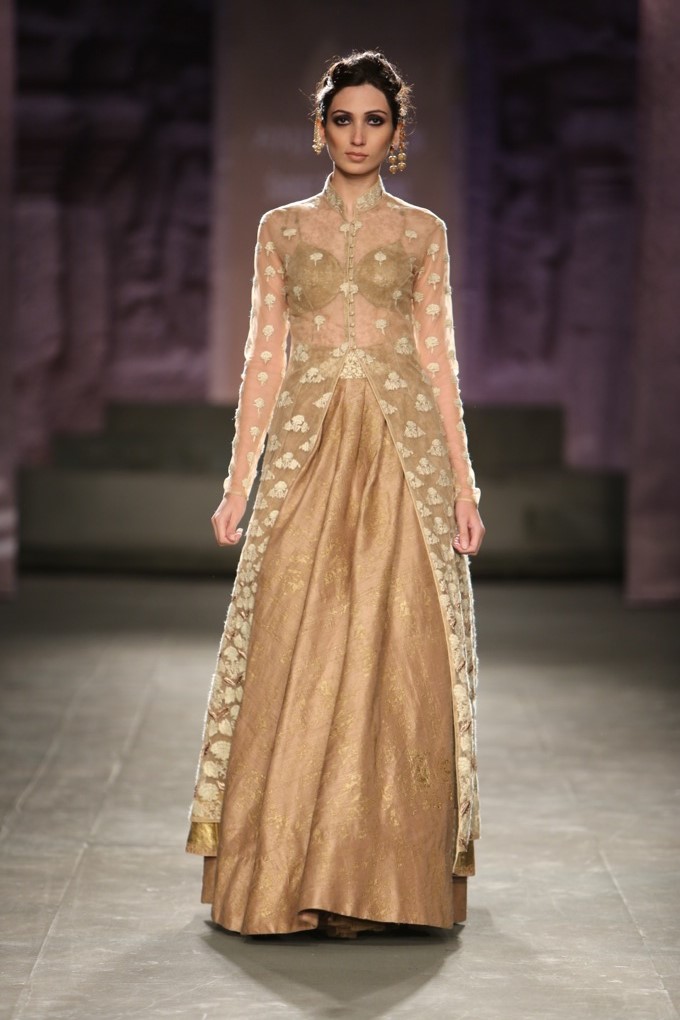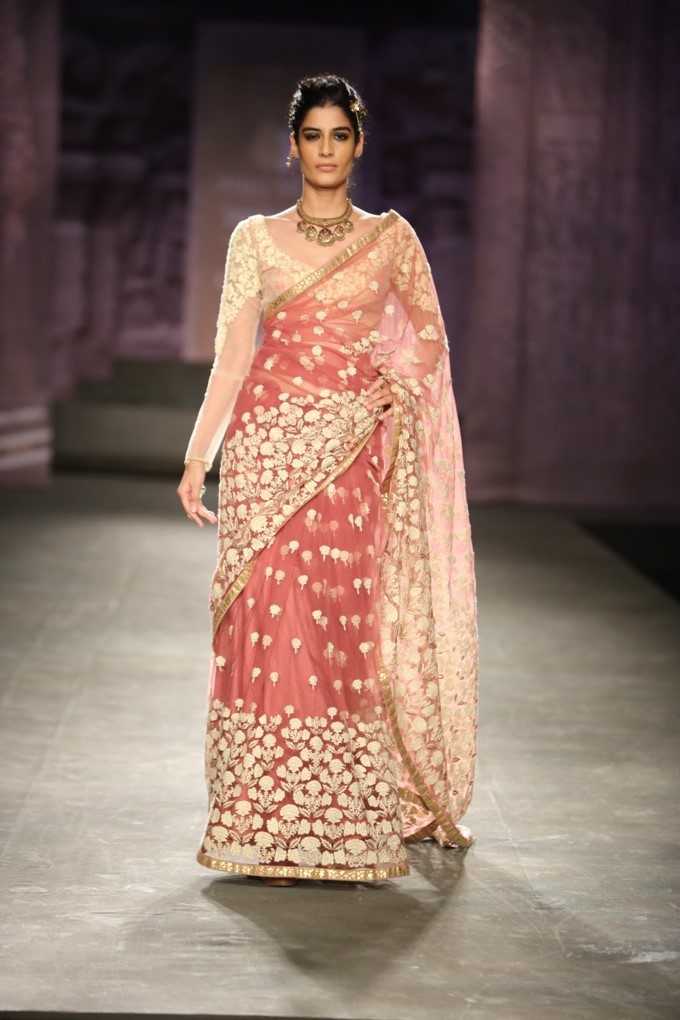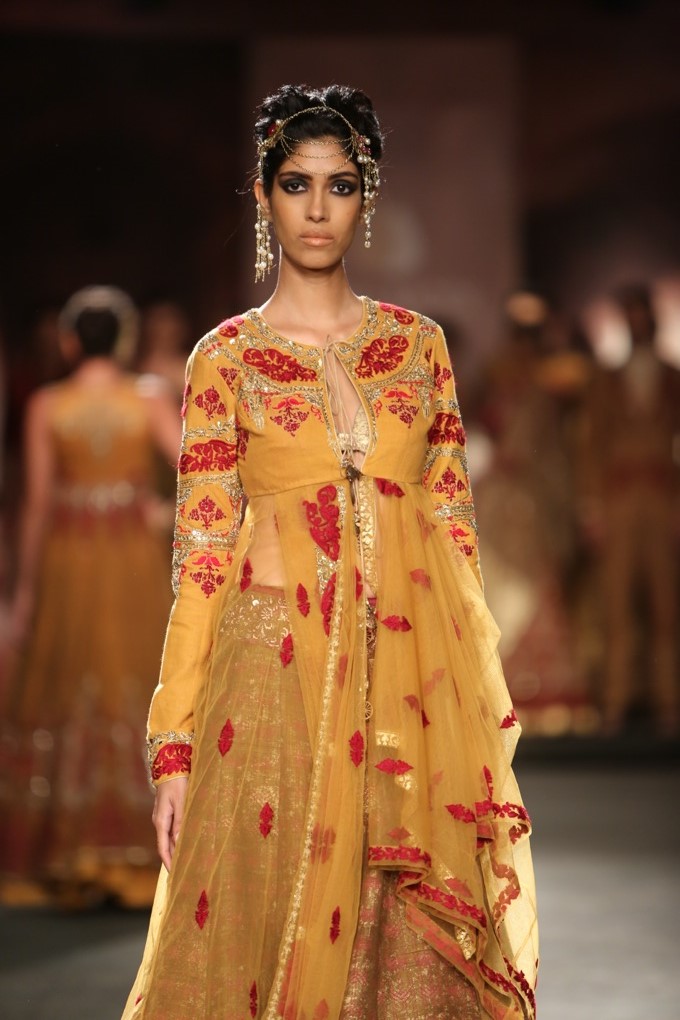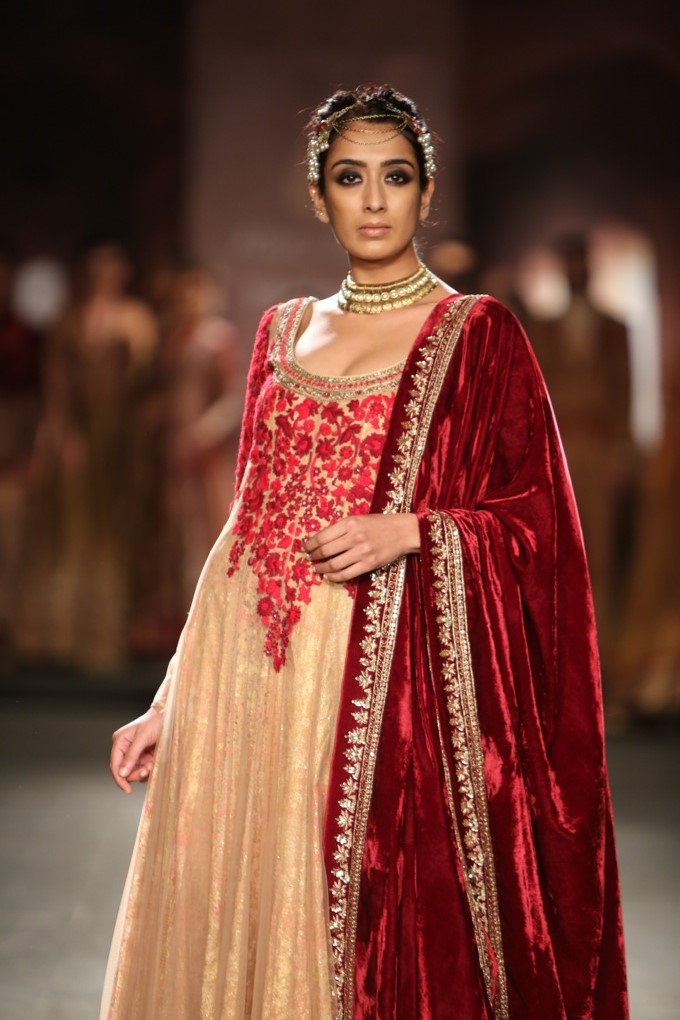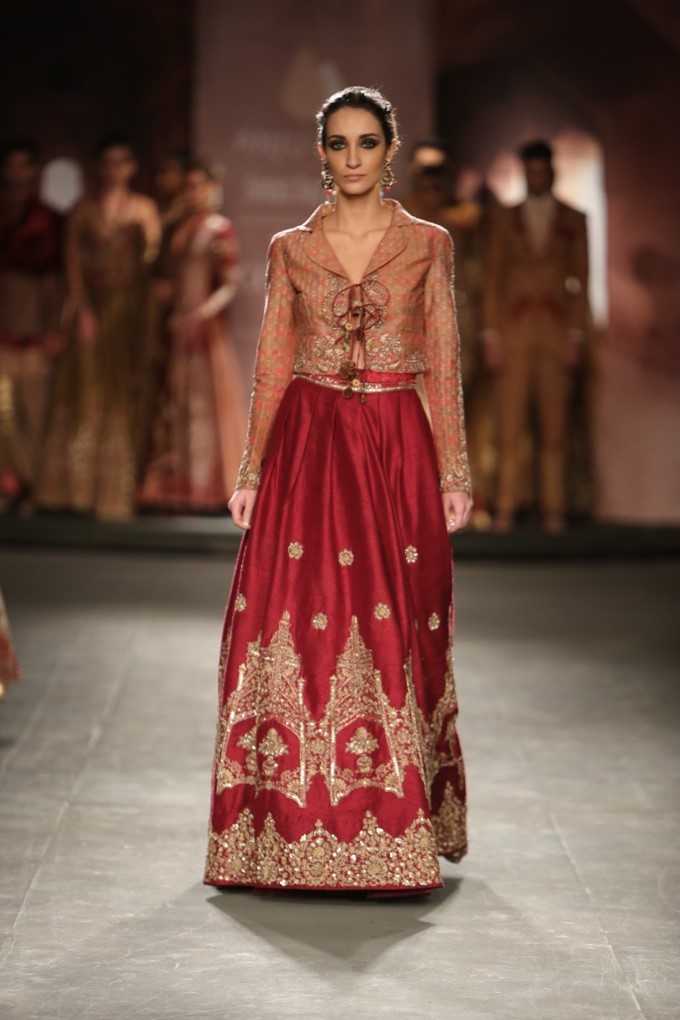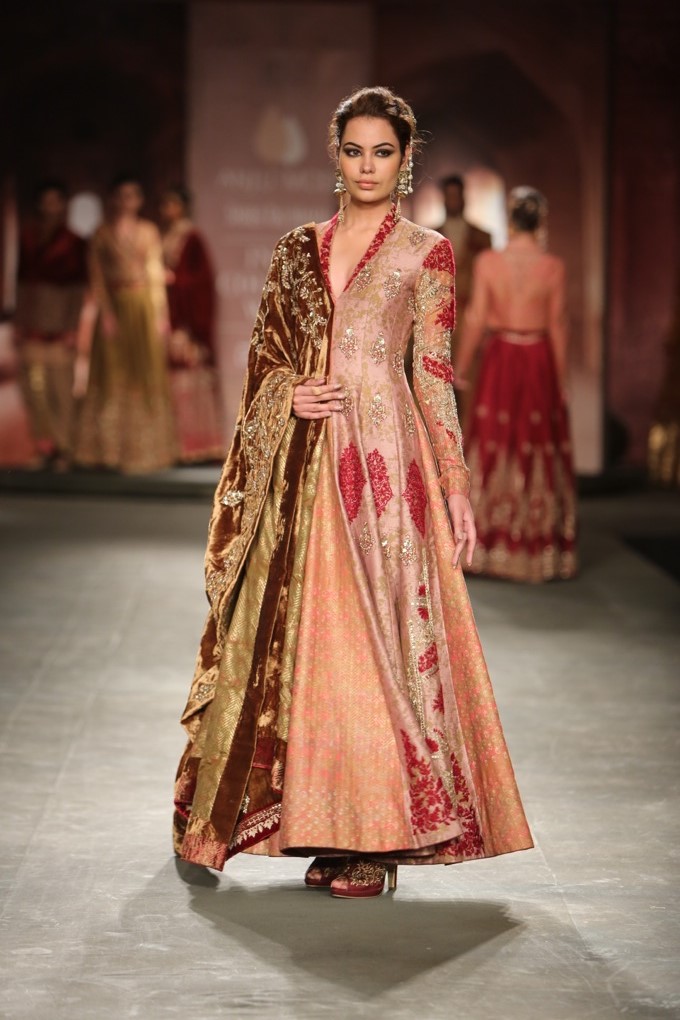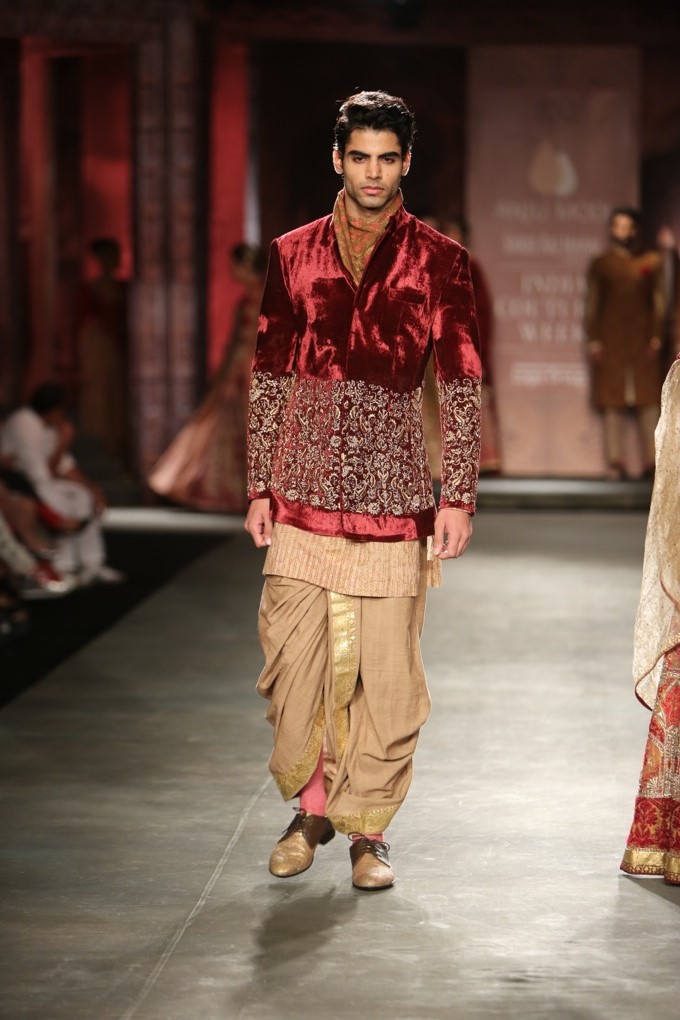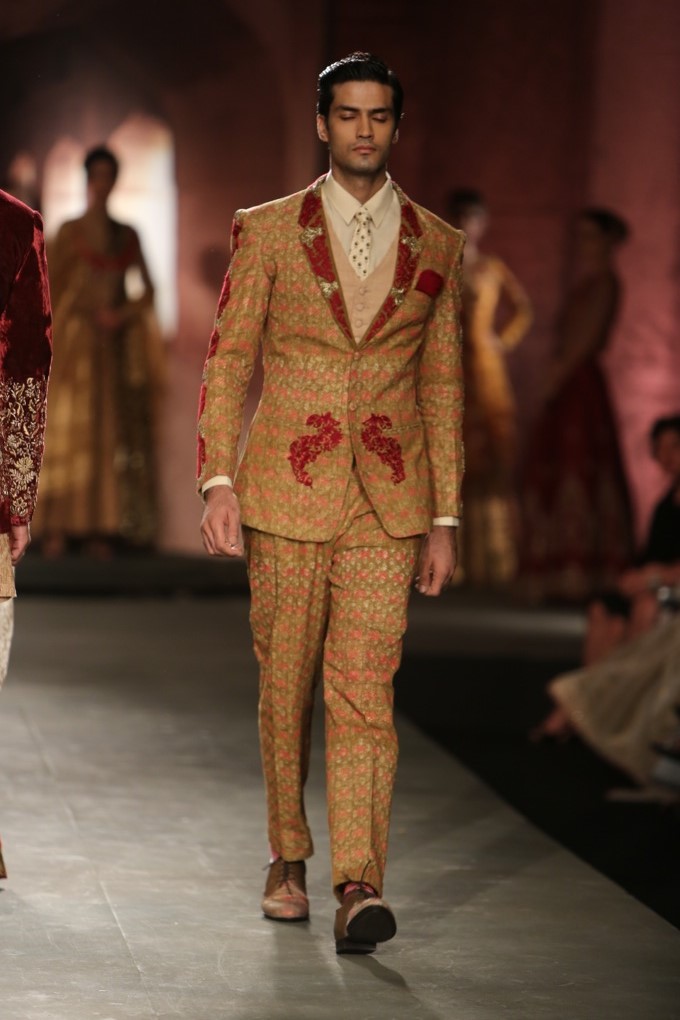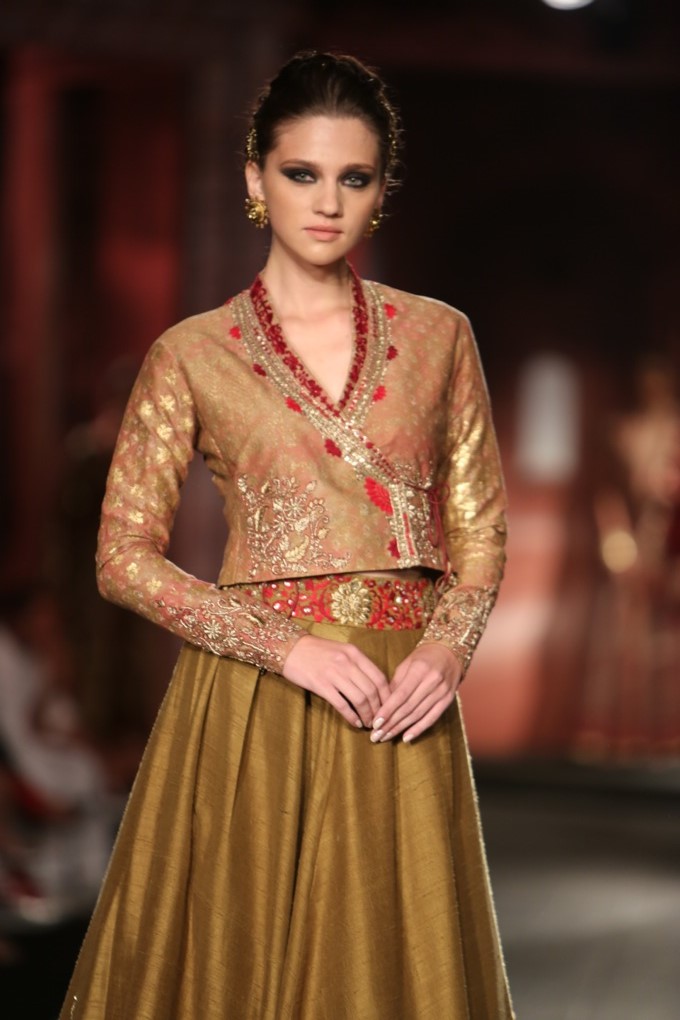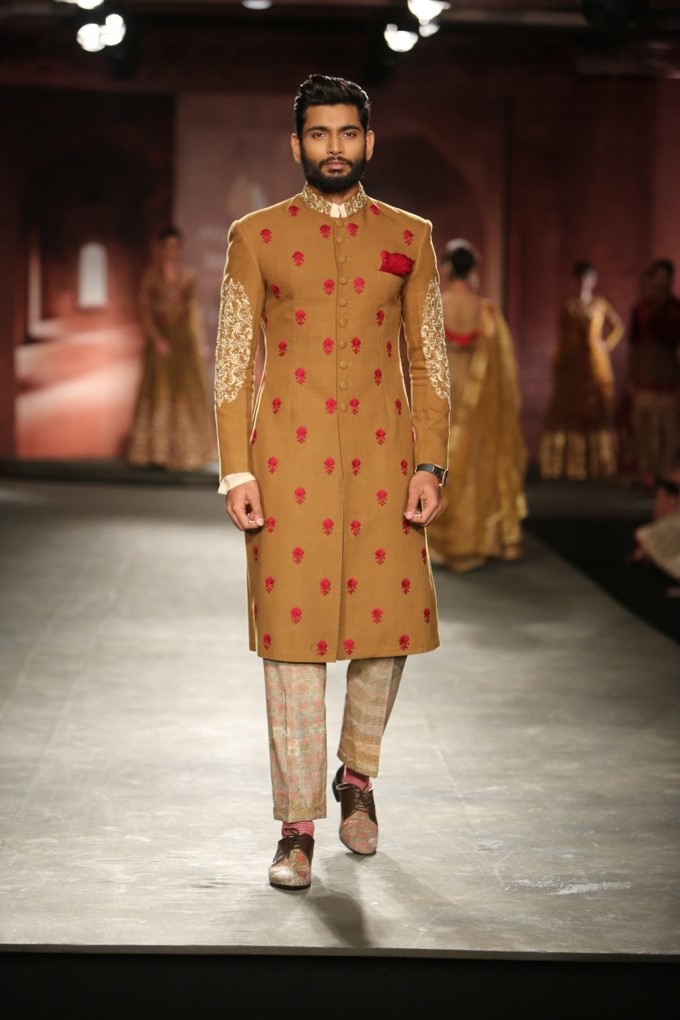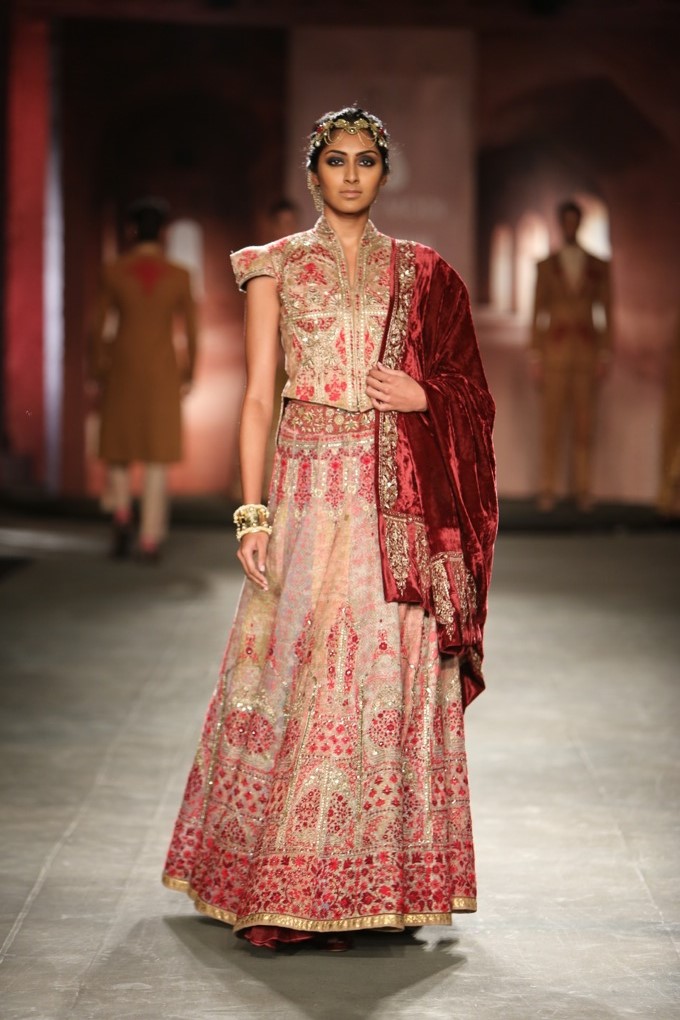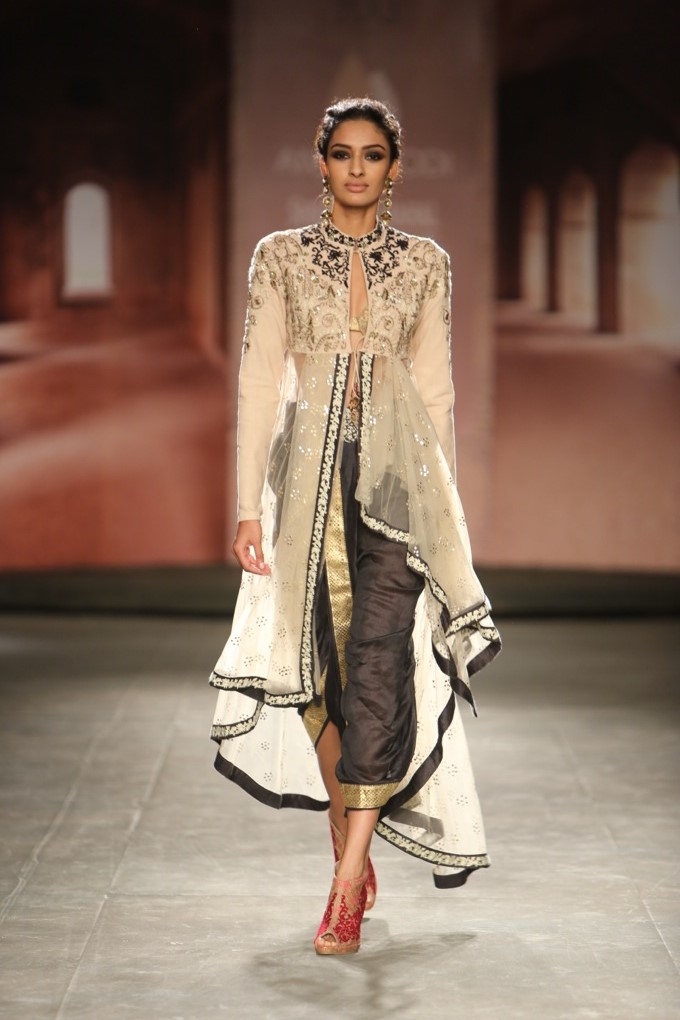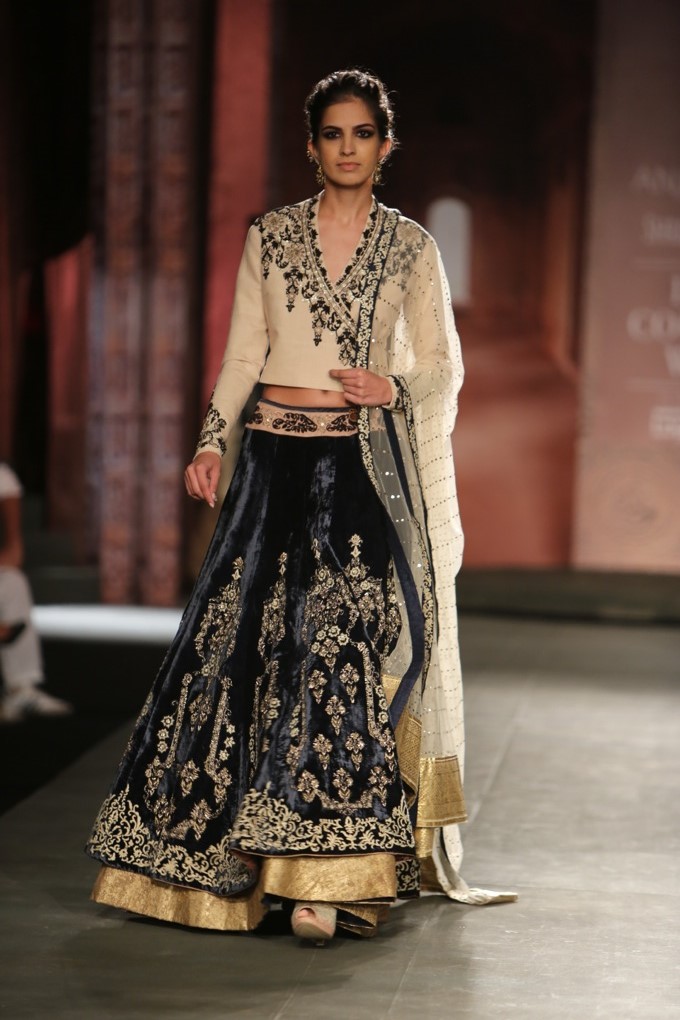 Anju Modi's collection, 'Manikarnika,' at India Couture Week 2014 had everyone gushing with praise over the social media and I could not agree more.
The collection note describes 'Manikarnika' as "a woman of the past reborn in the present." Although drenched in tradition the collection will appeal to women of all ages and is very wearable. The creations feature embroideries inspired from architecture and paintings of the Ajanta-Ellora caves. The colour palette is reflective of the era gone by with sepia tones like sand and old rose; complimented by rich jewel tones.
Kangana Ranaut is one Bollywood star who does the runway complete justice. The black ensemble that she wore on the ramp was my personal favourite of the lot.
Anju Modi chose ethnic gold jewellery from Shree Raj Mahal Jewelers at the India Couture Week 2014.
Heavy bridal chokers, kadas and earrings in traditional gold complimented the designer's bridal wear collection. Quite liked the creative use of the neckpieces to adorn the model's hair as headpieces. The look on model Noyonika Chatterjee in the picture above were a standout for me.
My takeaway from this collection :-)
Black is beautiful
Embrace velvet and raw silk
Sequence, zardosi and thread-work look beautiful embroidered together
Muted tones are here to stay
Borrow your mom's traditional gold jewellery
Watch the runway show here...