Vetro ~ The Oberoi, Mumbai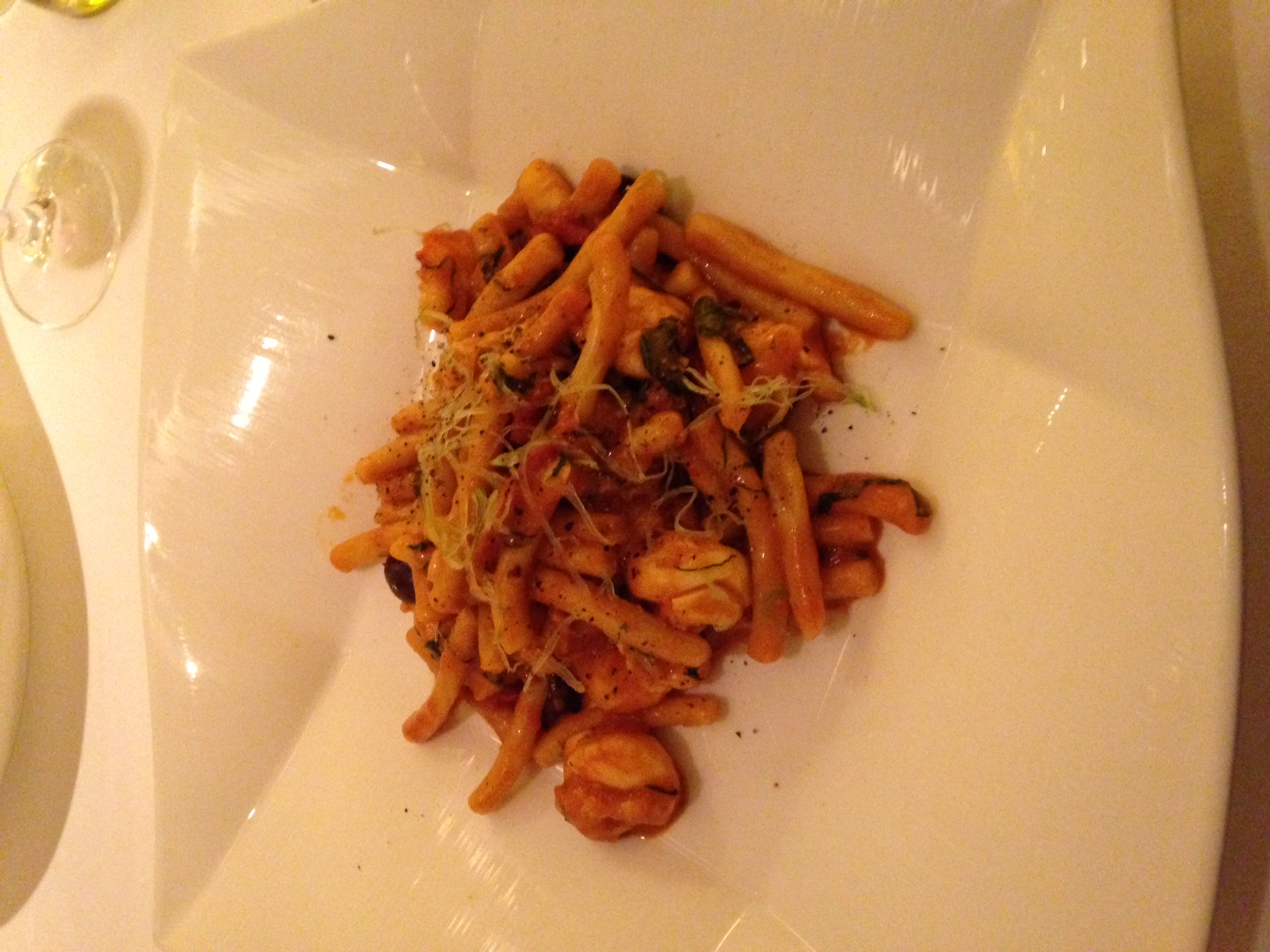 Kick started my husband's birthday week with a meal at his favourite Italian restaurant in town, Vetro. While my husband loves this place, it took me a few trips to really enjoy the food, as I was used to the "Indian-style" Italian food that is served at most eateries.
I have slowly come to appreciate and really enjoy the more authentic Italian cuisine and now love eating at Vetro. The contemporary restaurant is located at The Oberoi in Mumbai. It also houses a wine library for a wine tasting and wine pairing experience.
While the setting and service are extraordinary for me the affair is all about the food. You can make a selection from a wide range of Italian classics such as soups, salads and home-made pastas.
The meal my husband and I shared on our recent visit started with a Red Velvet drink made with champagne, wine and liqueur. Delicious, refreshing and pretty as a picture!!!
What came next was an aubergine amuse bouche and followed by the salad. I have ordered the Goat cheese and arugula salad each time I have eaten at Vetro and don't seem to tire of it. The pears and honey dressing balance the bitterness of the arugula beautifully. Perfect start to the meal.
After all the 'Masterchef Australia' seasons, I have new found respect for a good risotto; like mine with a nice helping of mushrooms, like the Porcini Mushroom Risotto at Vetro flavoured with garlic, chillies and fresh marjoram.
In the past I have also tried the Penne "all" arrabiata, Ravioli as well as the Angel hair "aglio olio e peperoncino" and would highly recommend these as well.
Best of all the meal is light so you have ample room left for the yummy desserts. My personal favourite is the Gonrgonzola Cheesecake with red wine poached pear and cinnamon ice cream. Yummmmmm. :-)
And on a random note, may not seem that important but they have the best bread sticks ever!!! My childhood habit of dipping them in butter (now olive oil) and inhaling an entire bunch while I waiting for my food hasn't gone. Also, when the bread basket arrives try the olive and tomato breads.
A great place if you are craving an Italian meal or reminiscing about a trip to Italy. They are planning a risotto festival this month, so that would also be a good time to visit.