Keeping It Stylish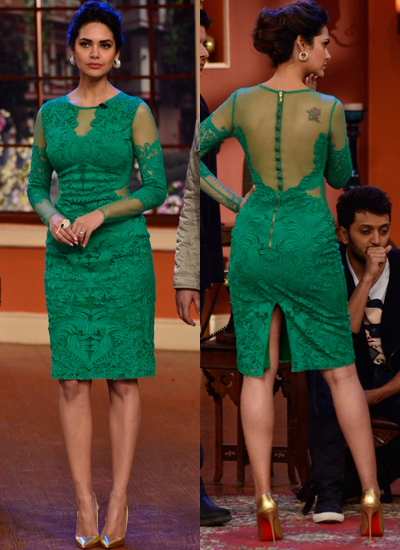 It was all the well dressed men that caught my attention this week. :-) Starting with the GQ Best Dressed Party...
Rahul Khanna and Abhay Deol both opted for Gucci tailoring. Featured on every 'best dressed' list Mr. Khanna stepped out in a dark grey over check micro design wool New Signoria suit with a white evening shirt, black silk bow tie and white silk pocket square; all from Gucci. While Abhay Deol opted for dark shadow twill techno jersey New Signoria suit with a jersey gilet, with a white evening shirt and white silk pocket square from Gucci's Spring/Summer 2014 collection.
Ayushmann Khurrana also attended the event looking quite sharp in Paul Smith.
Vidya Balan was spotted at several events and shows promoting her new release "Bobby Jasoos." Ditching the saree for another traditional outfit, the salwar kameez. Quite like Vidya Balan in this avatar.
Parineeti Chopra was another celebrity who was out and about this week. Looking much more comfortable this time around with her fashion choices. My personal favourite of the lot was her Siddharth Tytler and Jimmy Choo look.
GIONEE & FHM announced Deepika Padukone as the sexiest woman in the world for 2014. Deepika Padukone attended the event in a stunning coral Stella McCartney gown.