London Calling
With summer in full-swing, only holidays are on my mind. Sigh...
London has always been a favourite with the Indian traveler and if you're headed to the English capital for a vacation, here are some pictures and pointers to help you pack for your trip.
DO THE TRENCH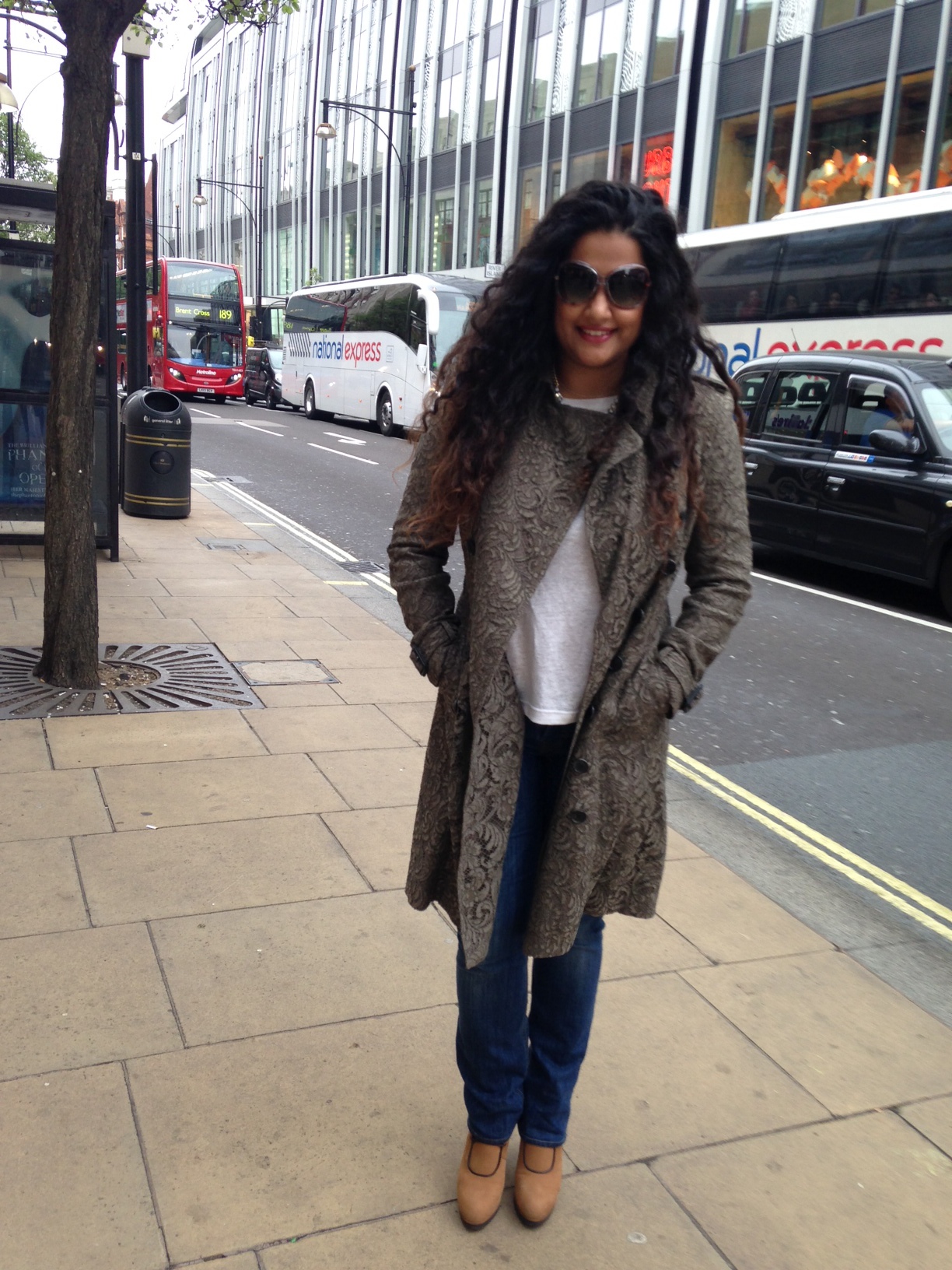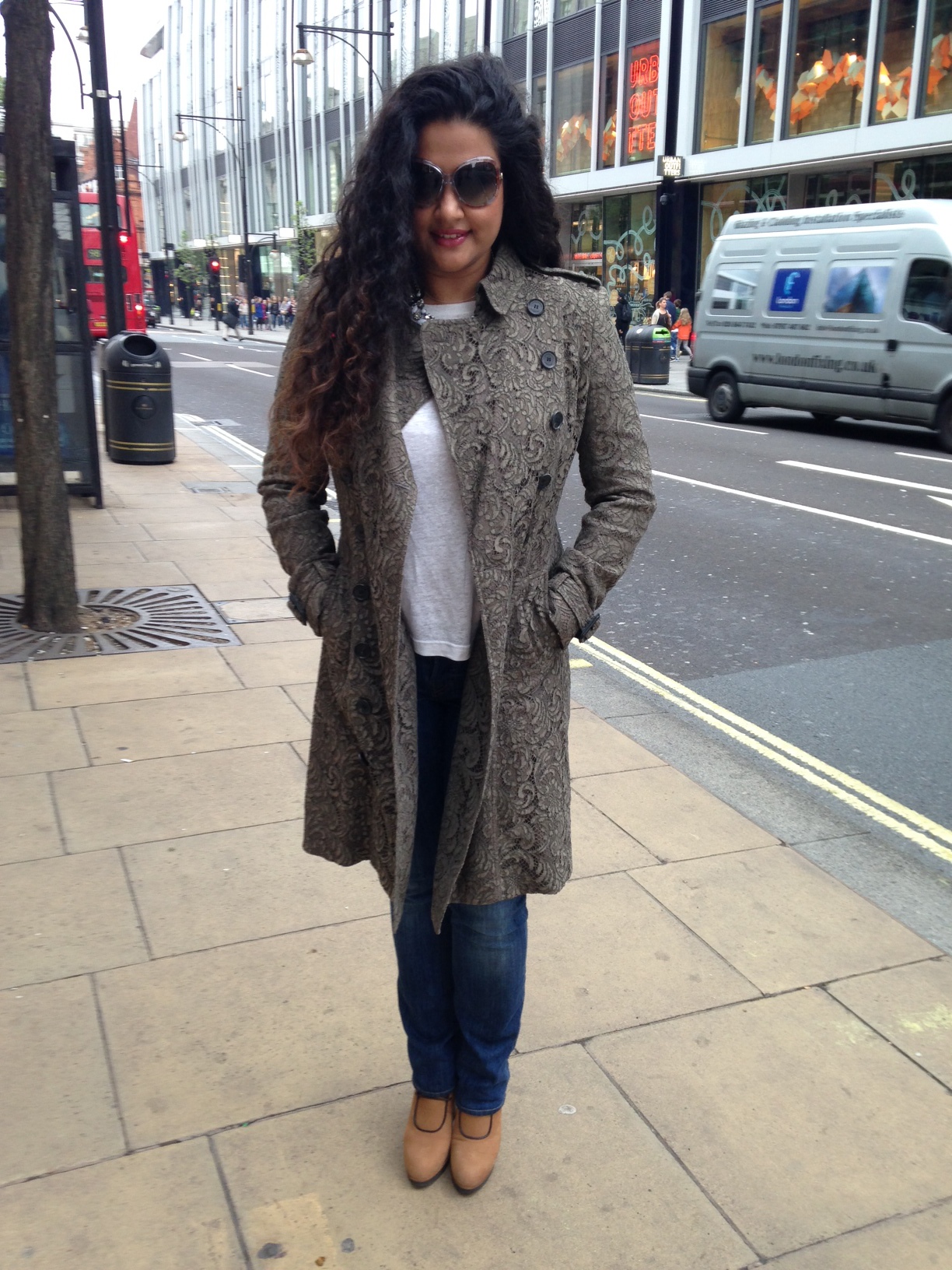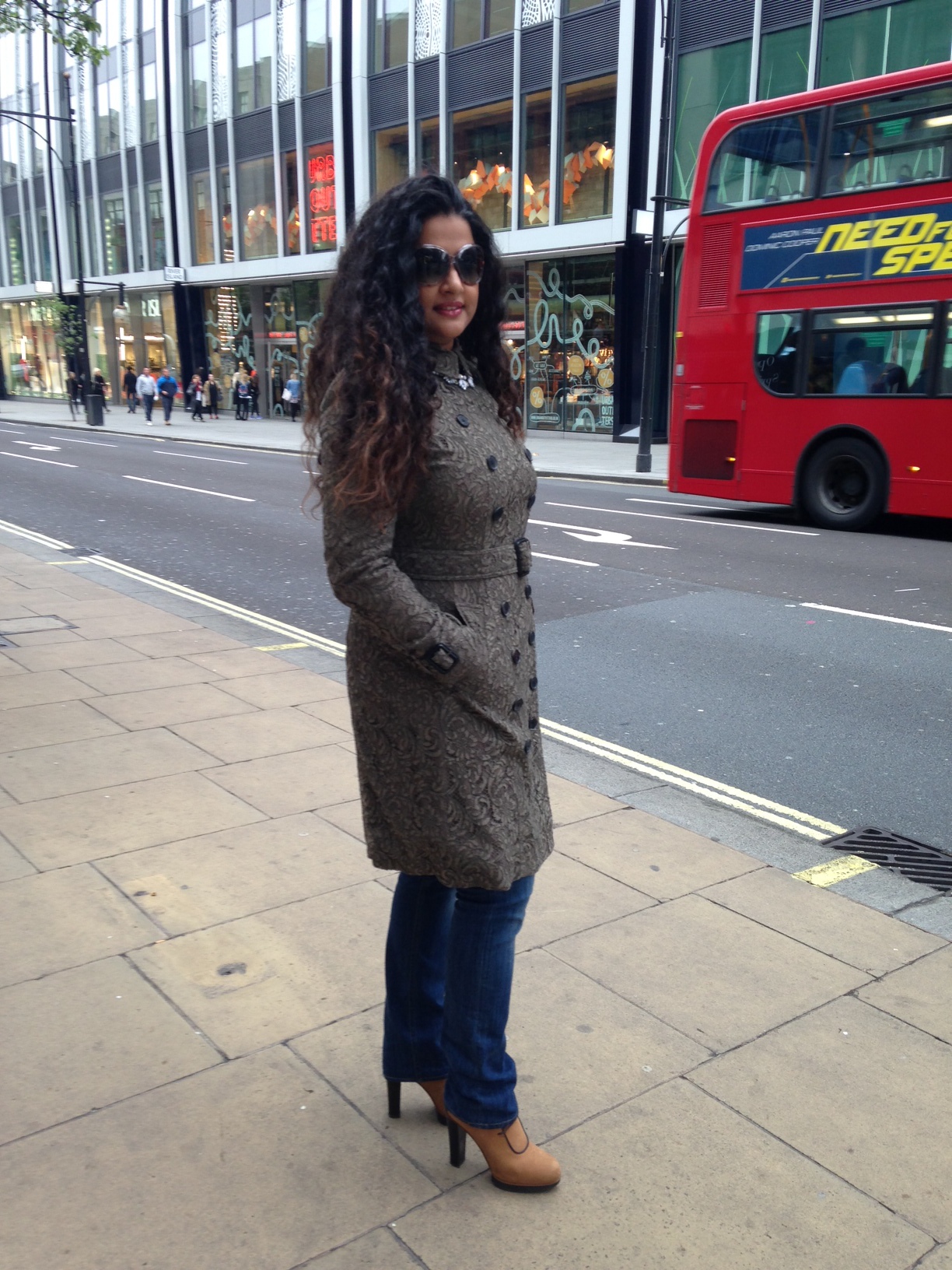 There is just no way you can jet-off to London without packing at least one trench coat. The unpredictable weather calls for some layering
Is everyone on the streets also going to be wearing one? Yes, however, today, you have innumerable options to choose from be in a innovative fabric or vibrant colour. It is easy to stick with the classic yet add your personal twist.
My Burberry trench in the picture above is all lace, adding a delicate character to the otherwise functional garment. Straight leg jeans, white tee and Tod's boots complete the look.
If you are click happy like I am, then you want to be hands-free to max out your memory with selfies. Sling bags are the only way to go when on a sight-seeing trip. Cross-body bags are available in all shapes and sizes to suit your personal preference.
I carry my Hermes pretty much everywhere. The colour is such that I can throw it on over everything (considering the unfair baggage allowance). A graphic print pullover, jeans and wedge sneakers completes the look.
The haters will hate but I continue to be loyal towards the Juicy Couture velour tracksuits. When in London a great way to start the day is with a walk in Hyde Park. Wearing my navy tracksuit set with Onitsuka Tiger sneakers and an Hermes sling.
You'll pile on the layers for sure, but don't ditch the accessories. You can wear a contrasting colour chunky neck-piece on just about everything. I prefer to add them on solid colours to keep the look smart and fuss-free.
London is a walking city and being on foot all day need not require you to be in sneakers at all times. For a hectic day, I turn to my trusty Uggs. Warm and fuzzy with adequate cushioning. No longer the "ugly" footwear, now available with cutesy bows and bling. :-)
Sunglasses as well as a scarf or a stole are a must for any trip. I really don't think I need to elaborate on sunglasses... A new one for the argument is that they assist in taking super selfies when you haven't had much sleep. :-))))
Stoles are much required when visiting a cold place and a help to keep cozy on all flights.
Most brands carry a super selection of woollen scarves, but my favourites are the British brands Paul Smith and Burberry. You could also wear a pashmina shawl as a scarf as my mom has worn in the picture above. I raid my mom's closet and layer pashmina's over dresses and cardigans throughout winter.