WIFW AW 2014 ~ Shantanu & Nikhil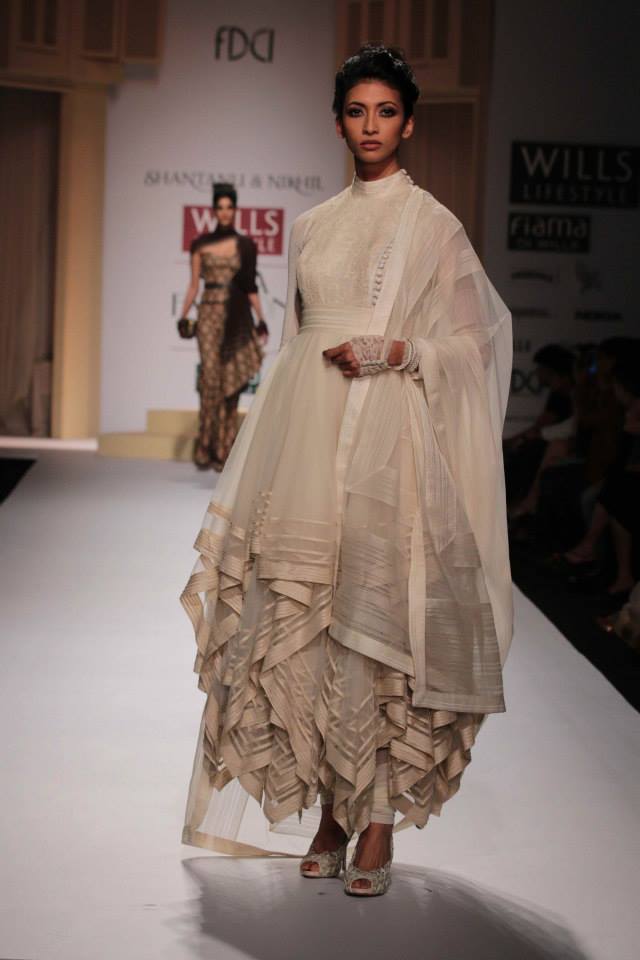 With a postcard for a press release, you instantly know that designers Shantanu & Nikhil have travel on their mind. However, their collection, "The Shadows Within" is the story of travel through time. They trace the journey of their muse Vanessa, a witness of the years gone by.
You can see their inspiration come alive in the vintage look and feel of their garments. The high collars and voluminous skirts lent an old-word charm. A collection dominated by dusty pinks, deep reds and creamy whites.
Draped kurtas complimented by the "must-have" bandi jacket, were a standout in the men's department.