Don't Loose Out, Work Out! by Rujuta Diwekar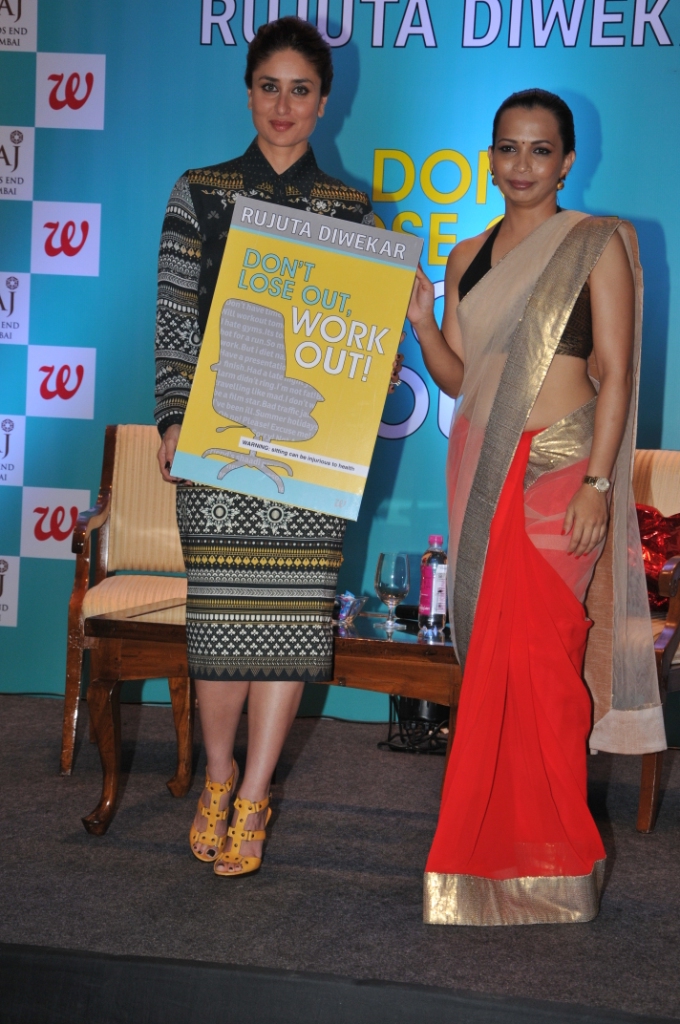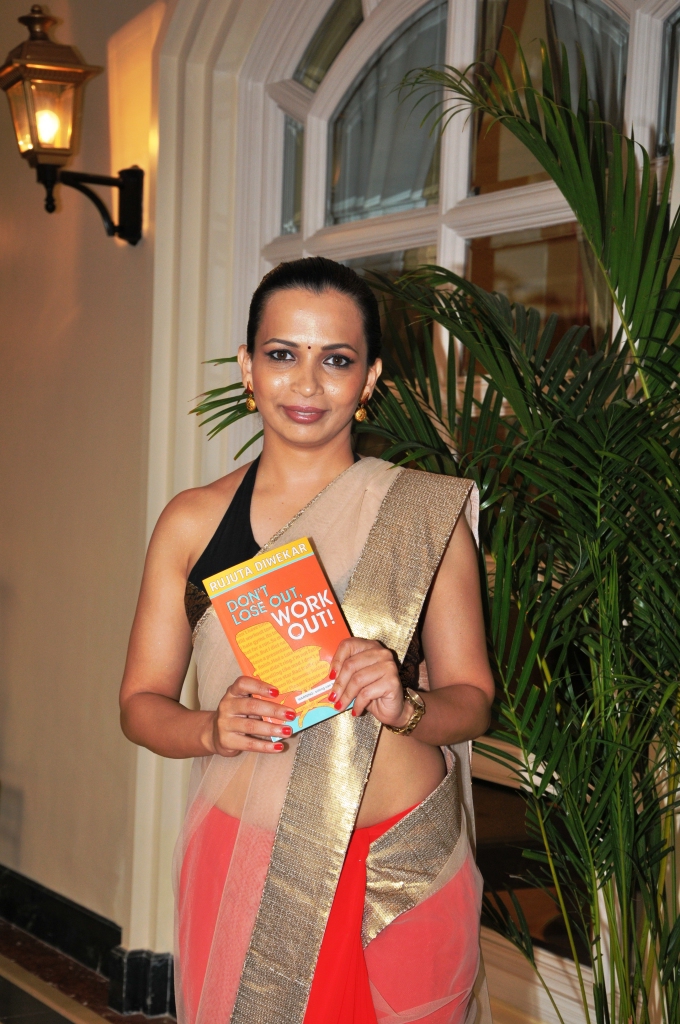 Starting with this post, I am introducing a new section on the blog, called WELLNESS. Health and fitness seem to be the most talked about "issues" in today's day and life. With the whole world offering their two cents, this section is not to be preachy and offer gyaan, but to share my discoveries as I work towards my "Wellness" goals.
Rujuta Diwekar launched her latest book, "Don't Loose Out, Work Out!" in Mumbai on March 15, 2014. Winer of the 'Best Trainer in India Award' and 'Nutrition Award' from the Asian Institute of Gastroenterology, Ms. Diwekar is best known as the expert who guided Kareena Kapoor to attain her fabulous figure.
I finished reading the book last night (I have never read an "exercise" book before so don't really have anything to compare). The book offers readers and understanding about exercise, how it works and how to make it work for you. Given the countless exercise options that are available to us, it is helpful, when someone provides you with a handbook to breakdown the basics and clear the confusion.
There are detailed chapters on strength training, cardio and yoga with recommendations for pre and post workout meals. While each topic begins with a lot of technical information, I suggest you read all the way through and don't skip ahead to the summary pages. Understanding the activity in detail will only help you demystify the form of exercise.
The book is an easy read and devoid of technical jargon for the most part. What I found most helpful was the clarifications on popular myths to do with exercise. I was happy to get clarity on lifting weights, whey protein, warm-up, running and daily yoga.
Is this book going to arm you some magic formula for exercise that will make you loose weight? No. However, it will provide you will important information to get you started on the right path with clear direction on how best to utilise the short amount of time you can spare for exercise.
Happy Reading!
P.S. For those of you wondering, Kareena Kapoor is dressed in Tarun Tahiliani.