LFW S/R 2014 ~ Valliyan by Nitya Arora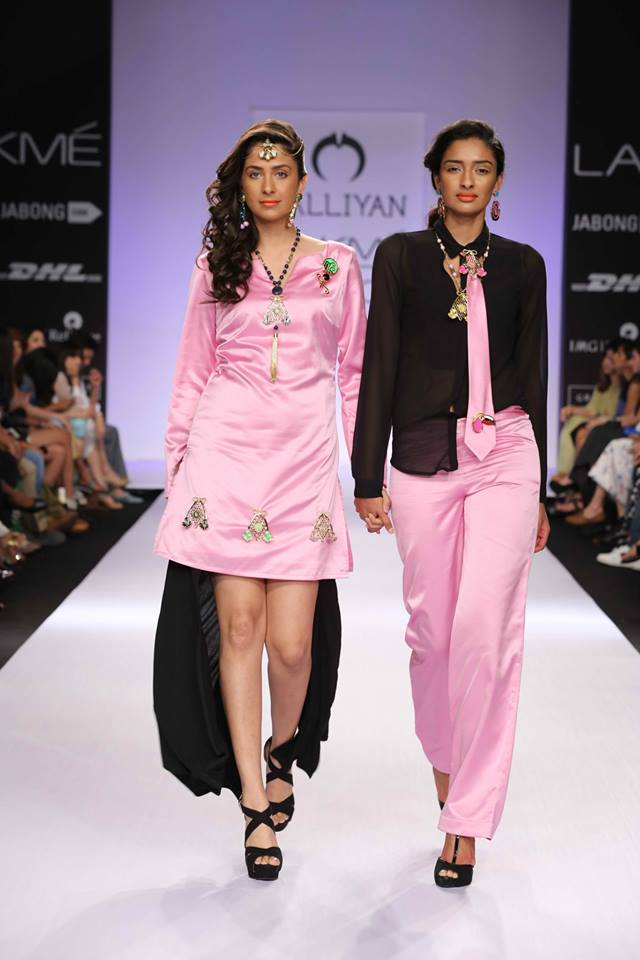 Jewellery designer, Nitya Arora made her Summer/Resort 2014 presentation at the recently concluded Lakme Fashion Week.
Floral motifs took over the runway, with art deco jewellery featuring roses, flower petals and pretty buds set in inlaid gold. Shop the collection for earrings, necklaces, head-pieces, broaches, waist-belts and more.