LFW S/R 2014 ~ Manish Malhotra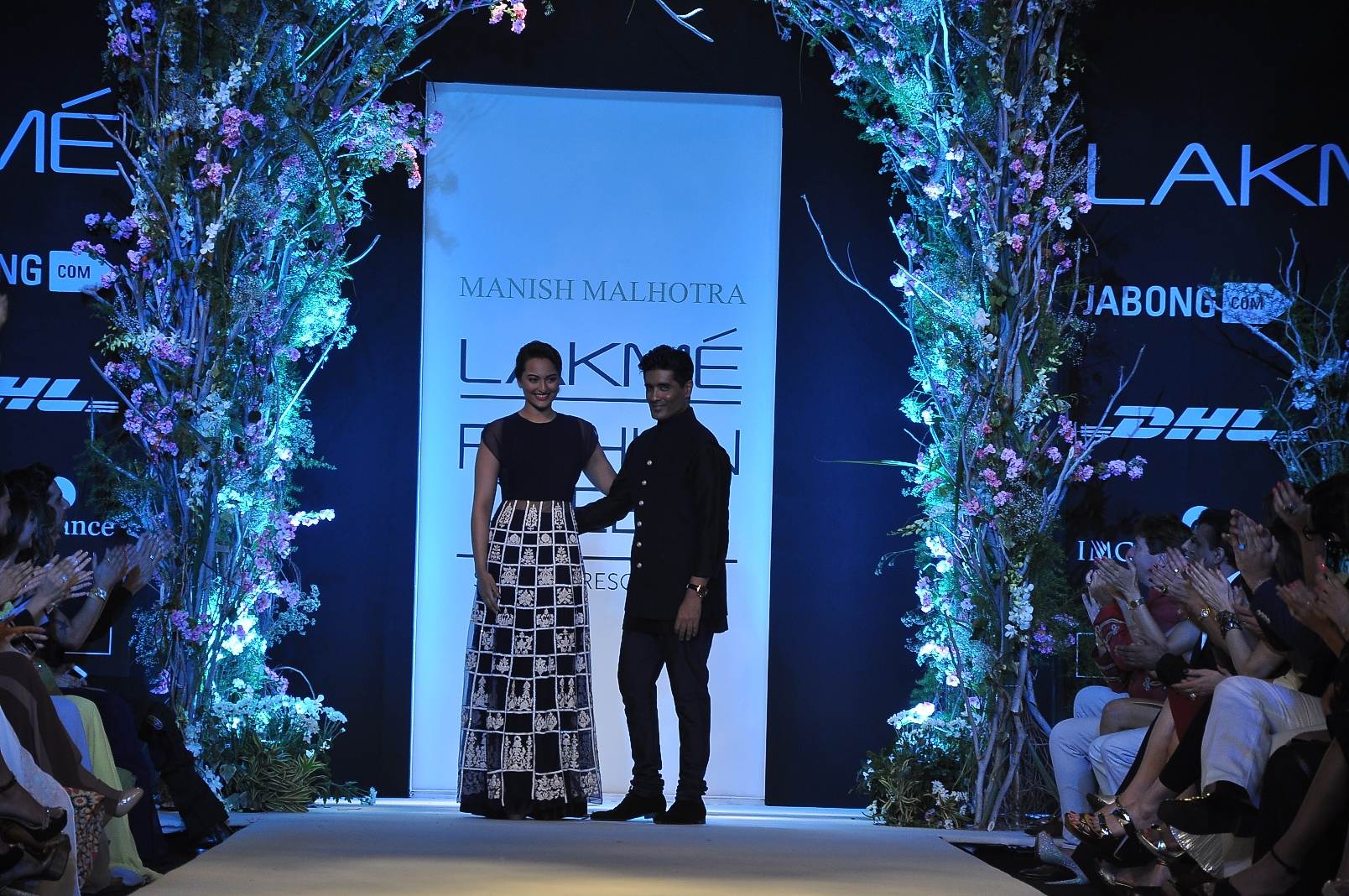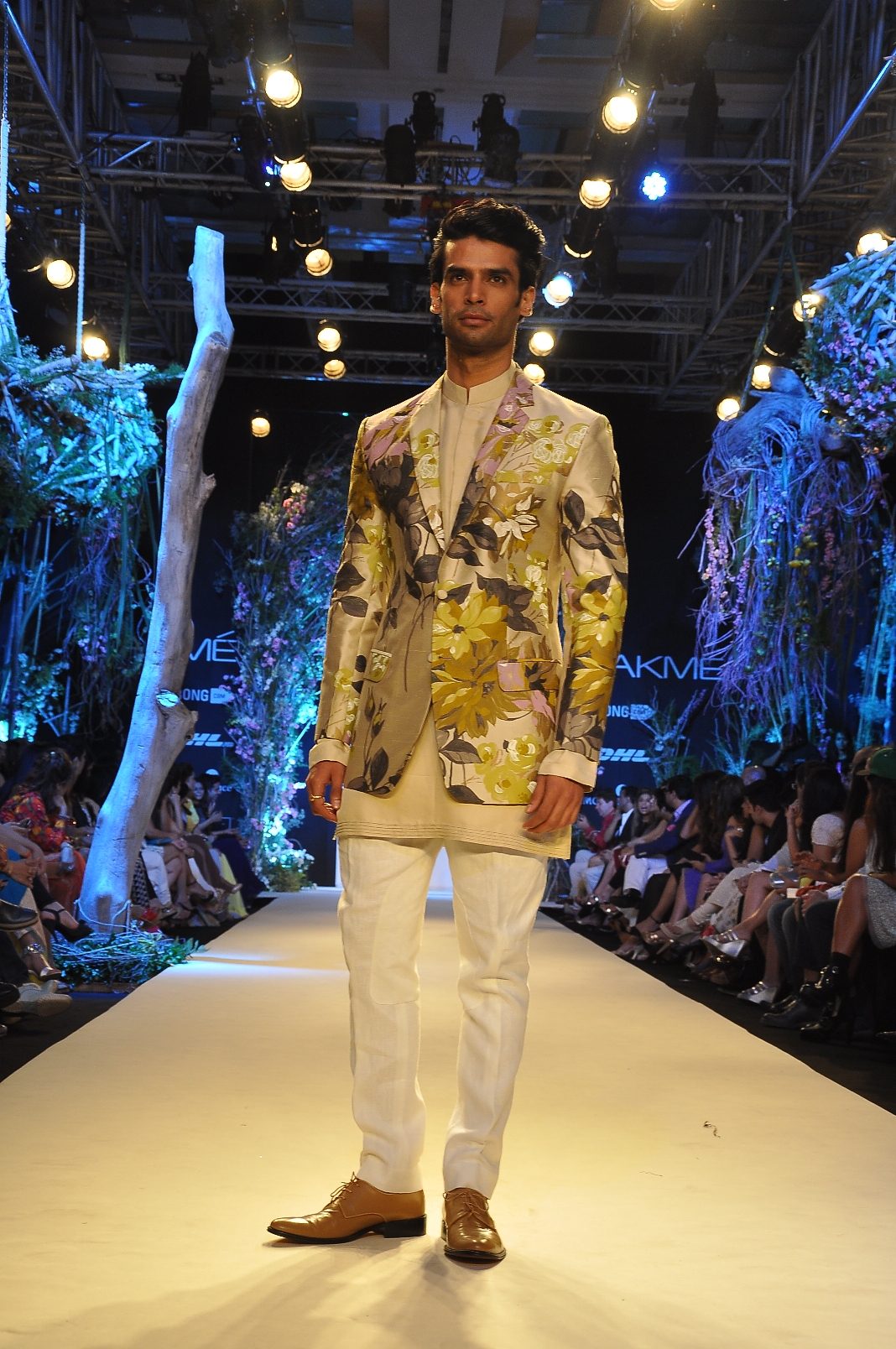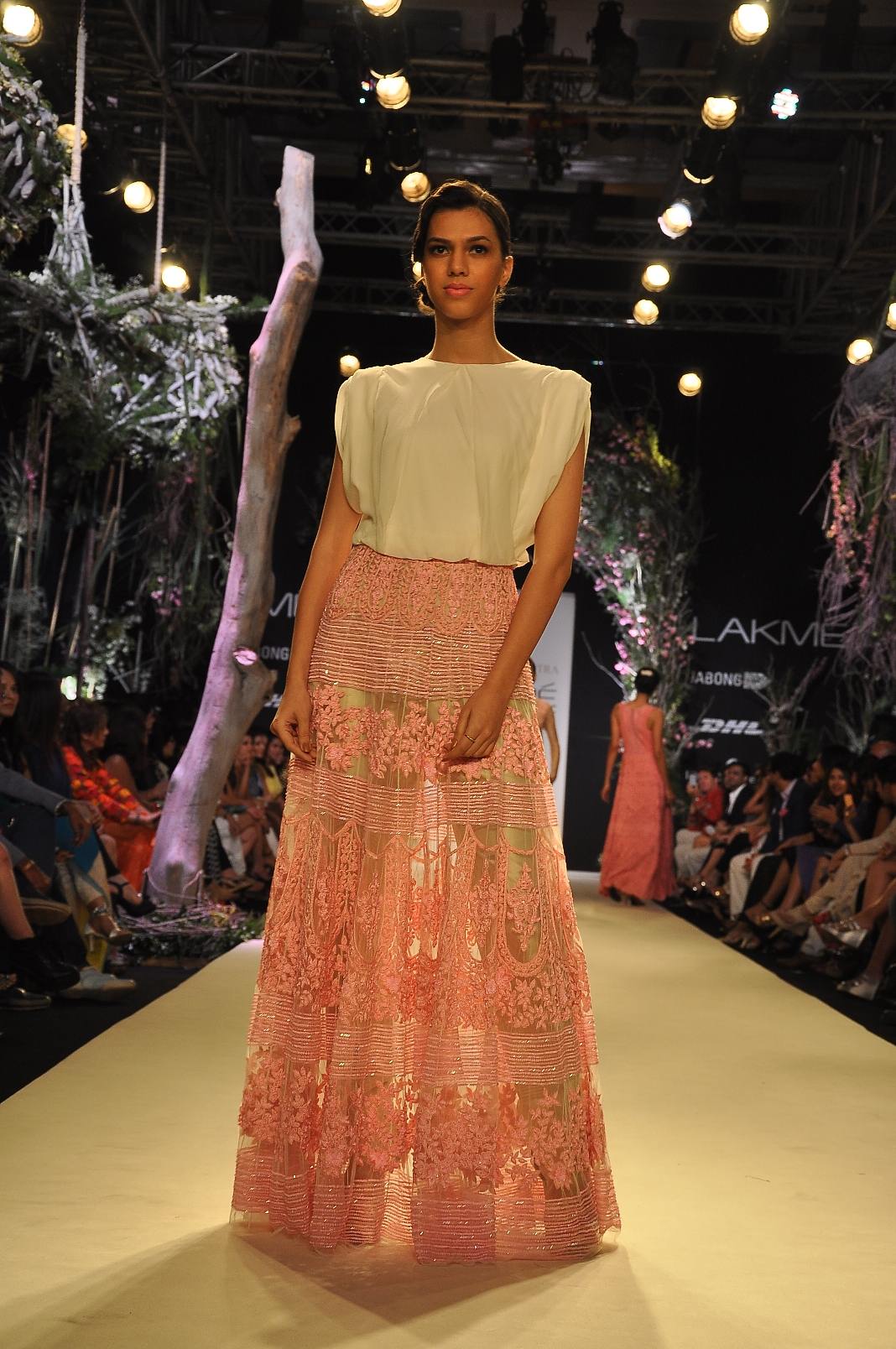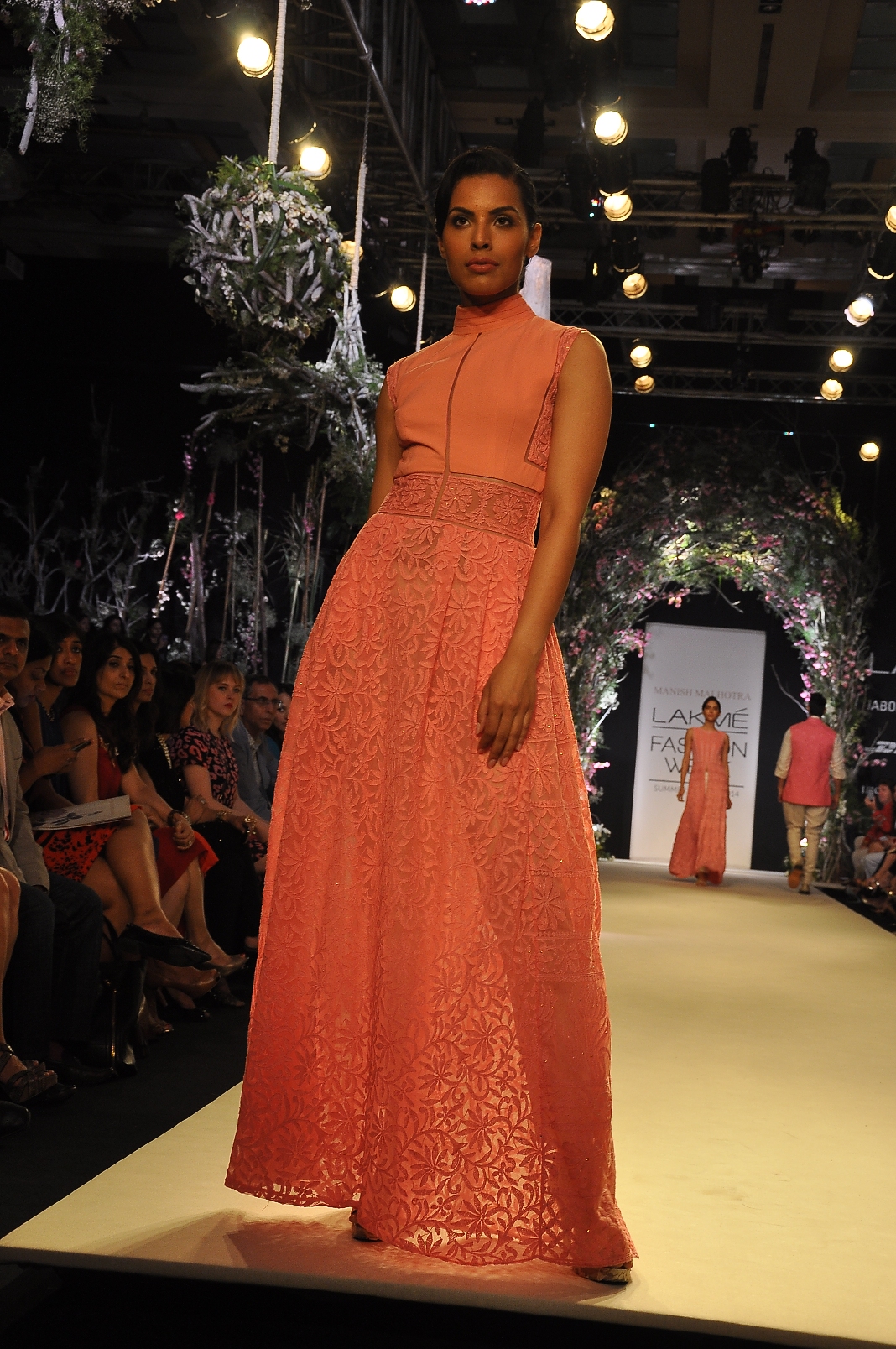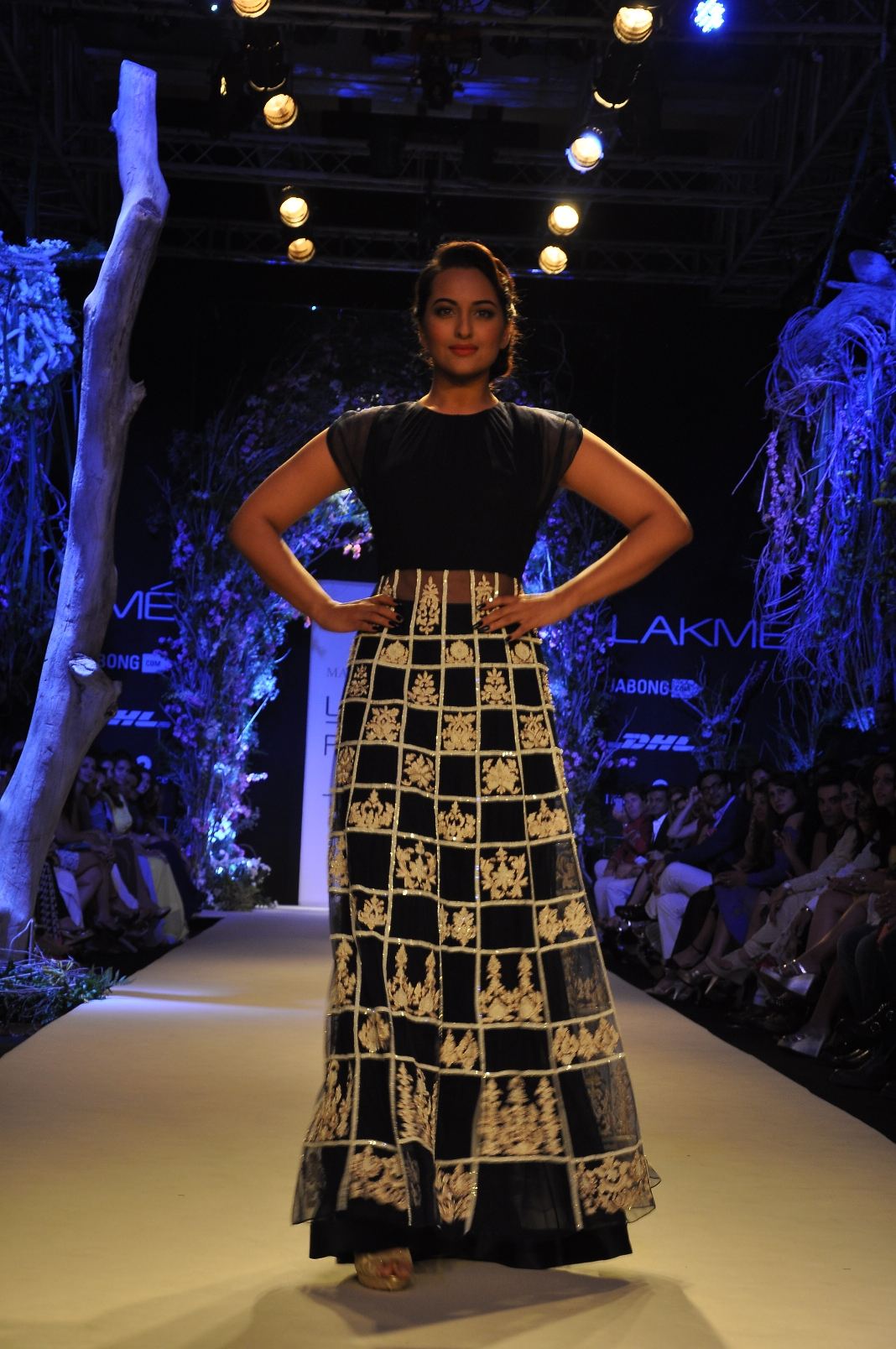 Manish Malhotra opened the Summer/Resort 2014 Lakme Fashion Week with his collection "A Summer Affair."
The designer presents his collection that much like a modern day affair is filled with contrasts. Think soft hues with dramatic floral prints; mid-night blues with contrasting ivory embroidery or threads mixed with metal and mirror.
Shades of blush, powder blue, beige, ivory, navy and grey create the color palette. The use of sheer lightweight fabrics such as organza, georgette, tulle and Chantilly lace, make this collection ideal for just about any occasion.
Another step forward is the shedding of volume that gives this collection an added edge while making it much more wearable. Visible zippers on sarees, the lehenga-skirt with pockets, bolero jackets with kurtas and easy slip pants are all sure to make a statement.
The men's collection continues the romance with print on print. If I had to select one piece, every guy must invest in this season, it has to be the Bandi. Layer for a sharper look, to inject some colour or to upgrade a kurta.
Speaking on the collection, Manish Malhotra said, "A Summer Affair is influenced by the romanticism that exists in today's day and age... where layers and boundaries are surpassed... the young in love are distracted and are expressing their individuality. Summer 2014 for me is about the feelings and emotions this modern day romance evokes."
I definitely want to get my hands on an outfit with the bold floral print. Best of all I don't need to wait for a grand occasion to make a purchase. Great start to the fashion week, I am hoping this sets the tone for the rest of the shows and designers are thinking beyond weddings.
Shop Manish Malhotra's Collection:
Mumbai: Shivraj Heights, Corner of 14th Road & Linking Road, Next To Raj Kumar Jewellers, Khar West, Mumbai – 400052
New Delhi: H 5/1 Kalkadas Marg, Mehrauli, New Delhi
Front Row At The Manish Malhotra Runway Show At Lakme Fashion Week Summer/Resort 2014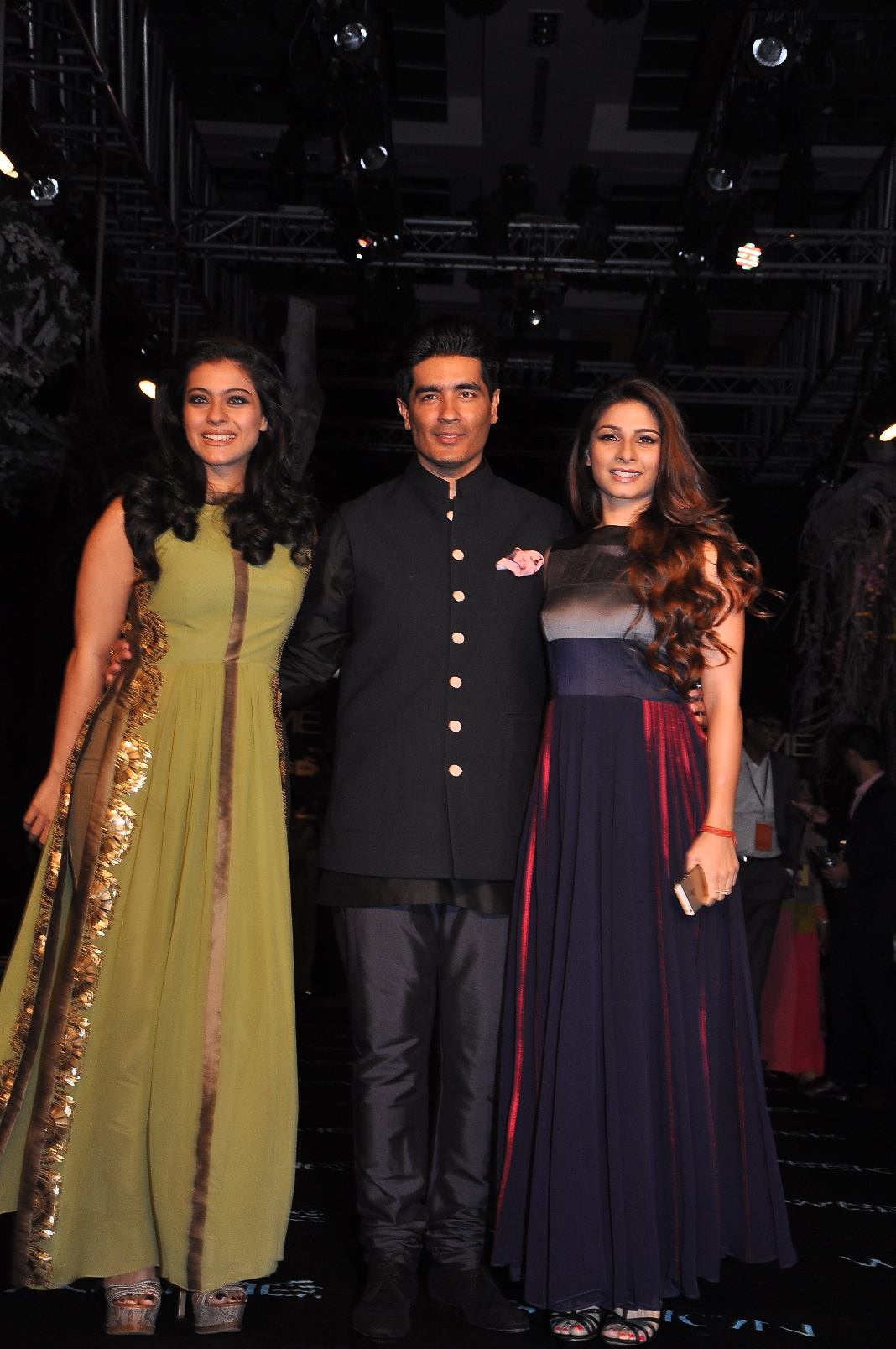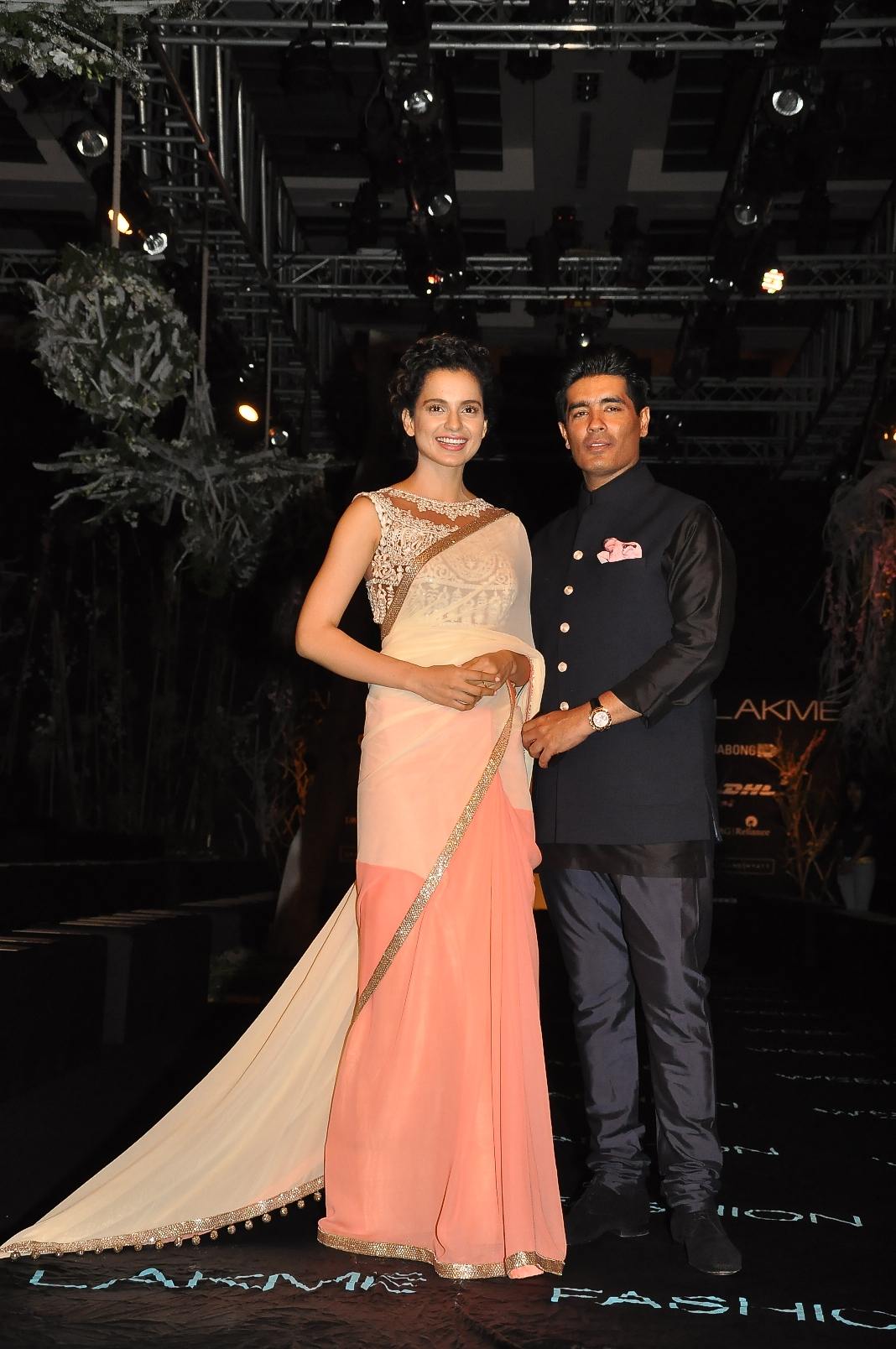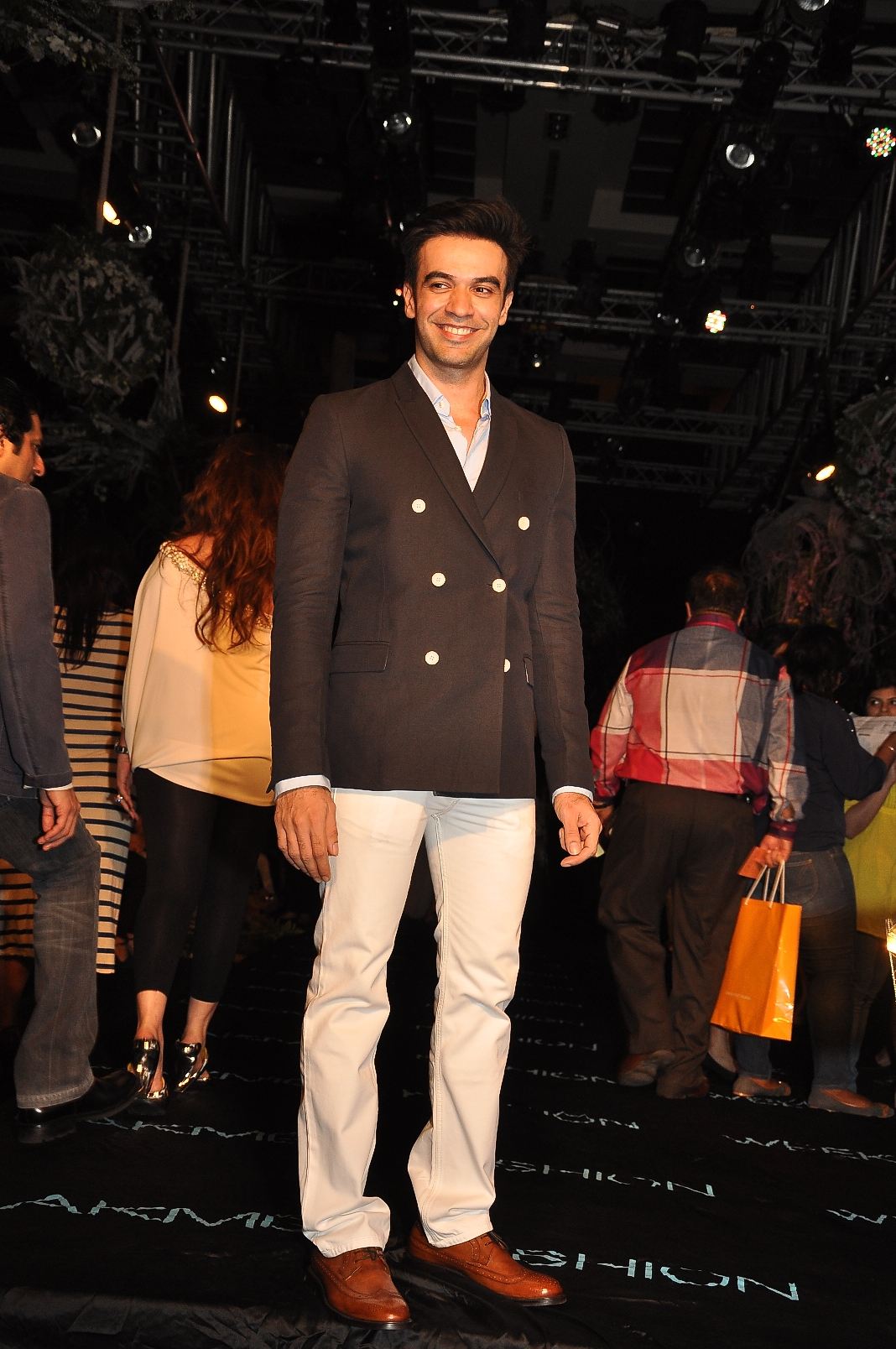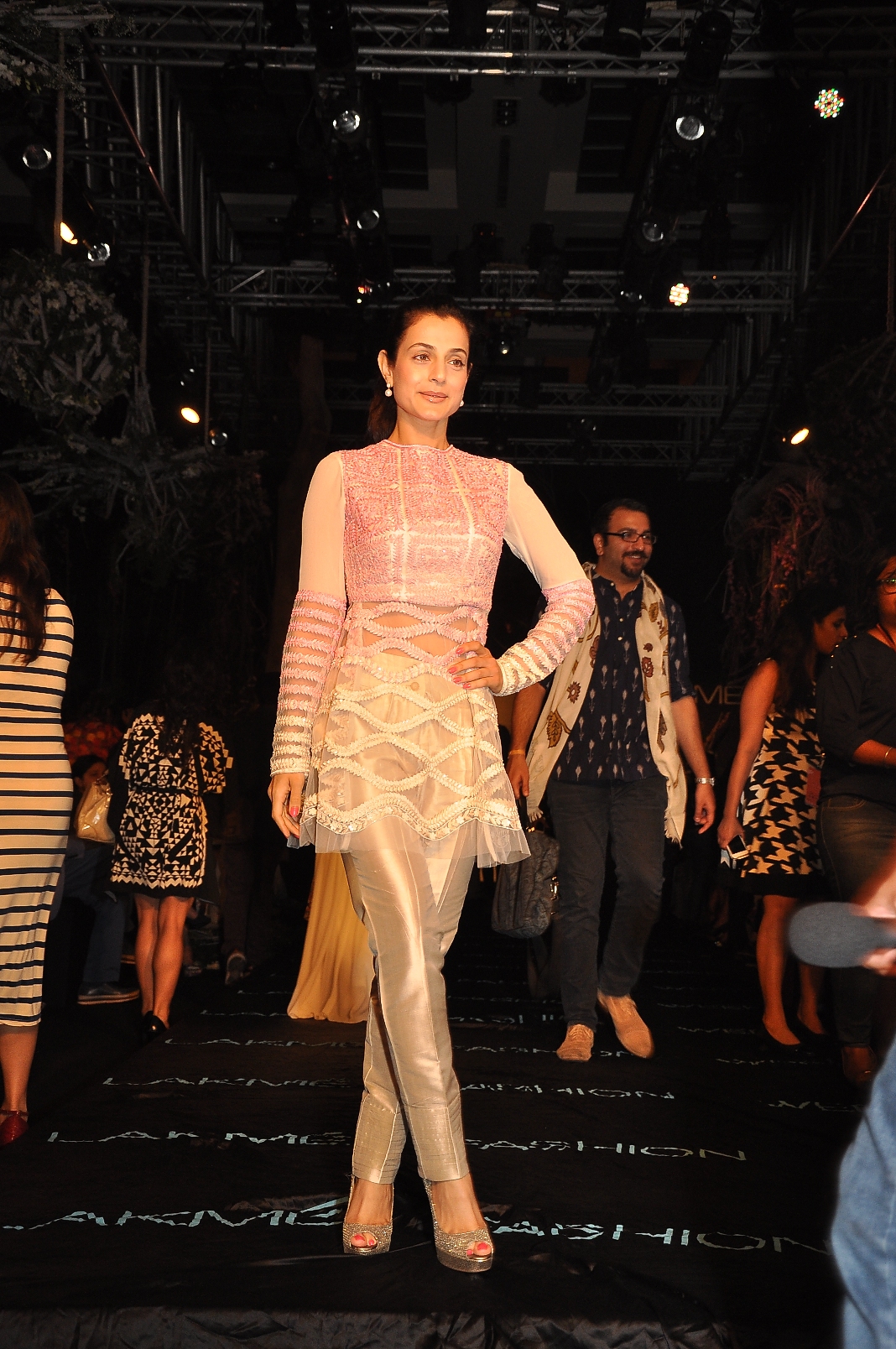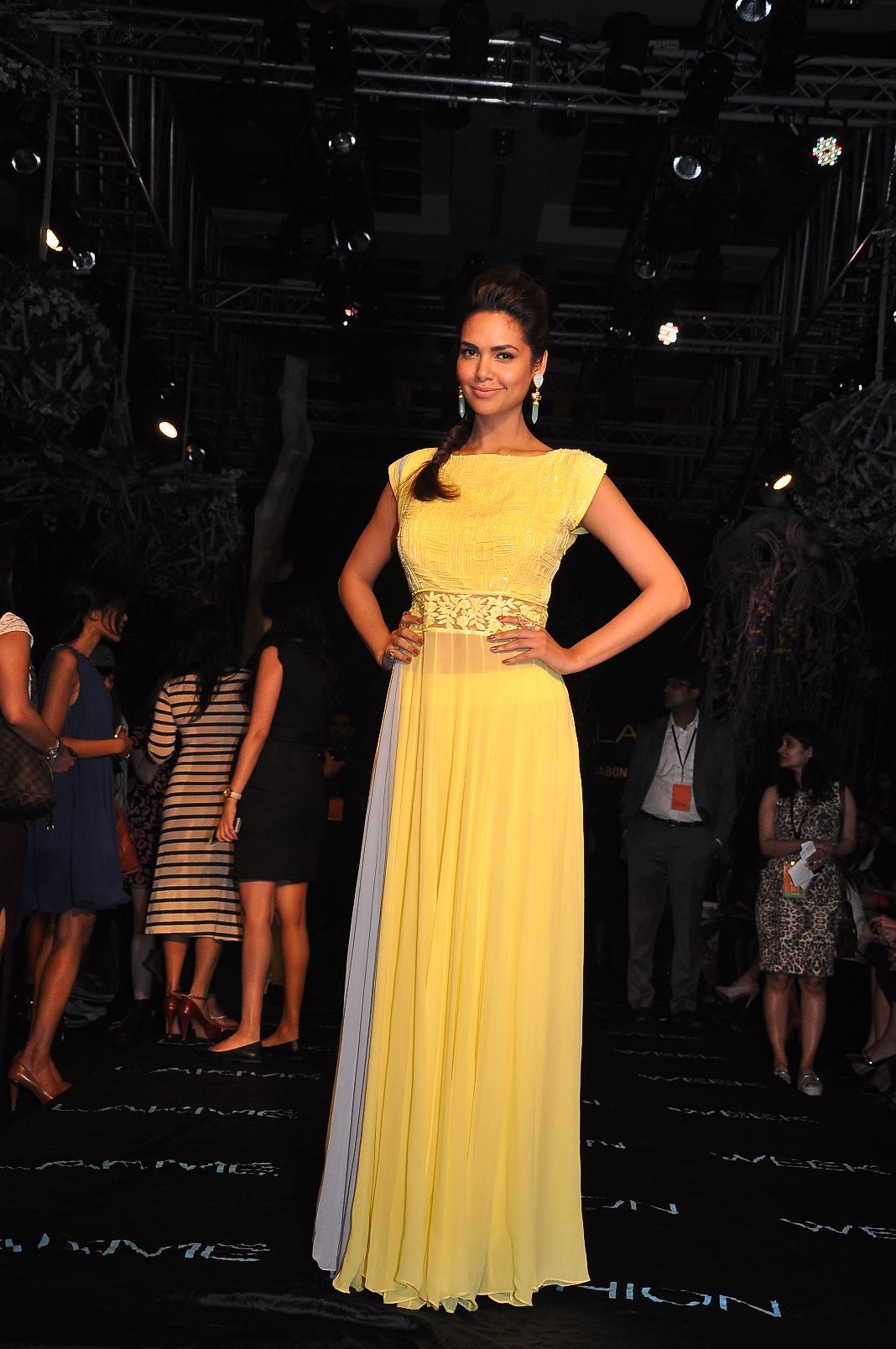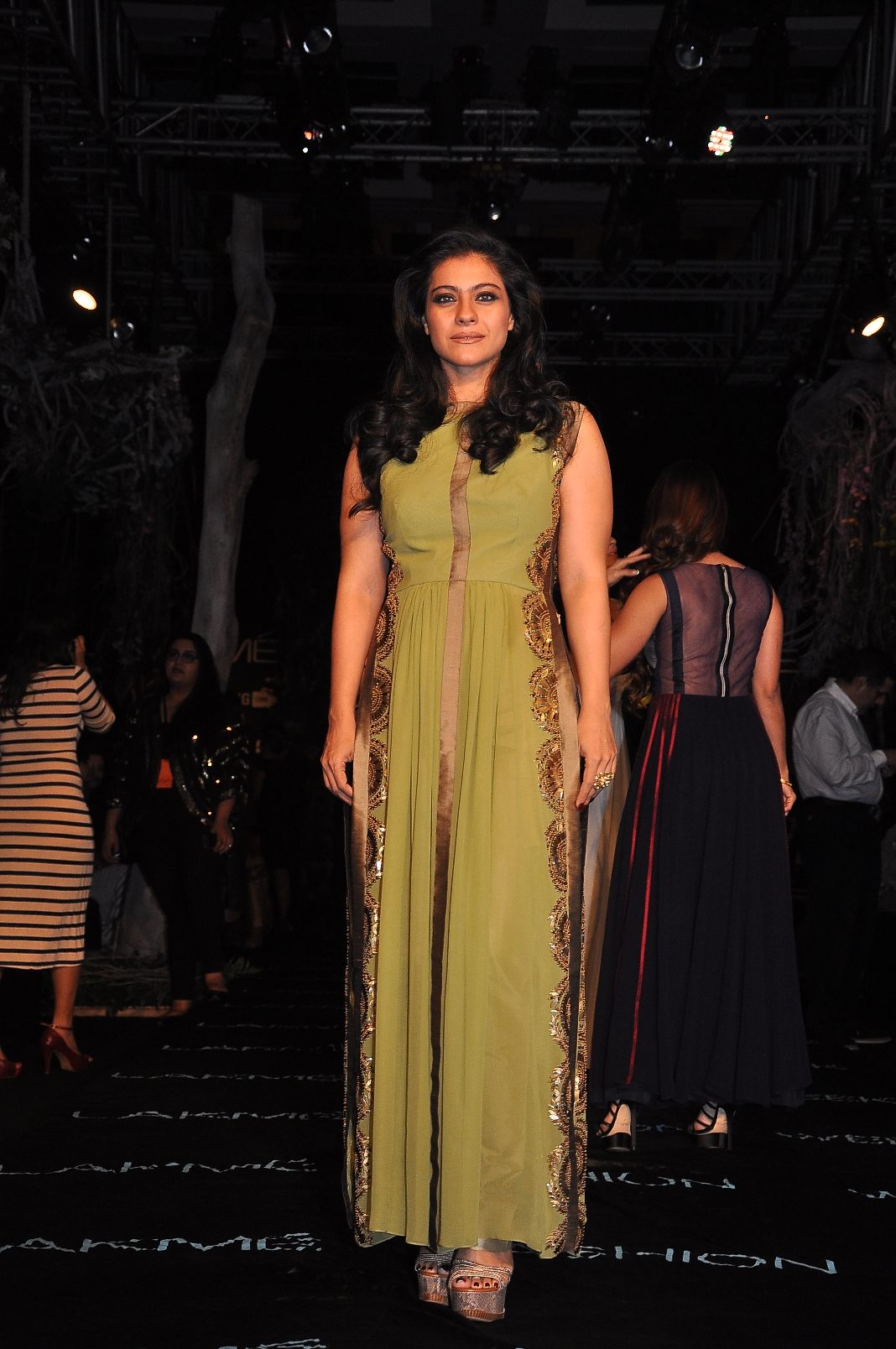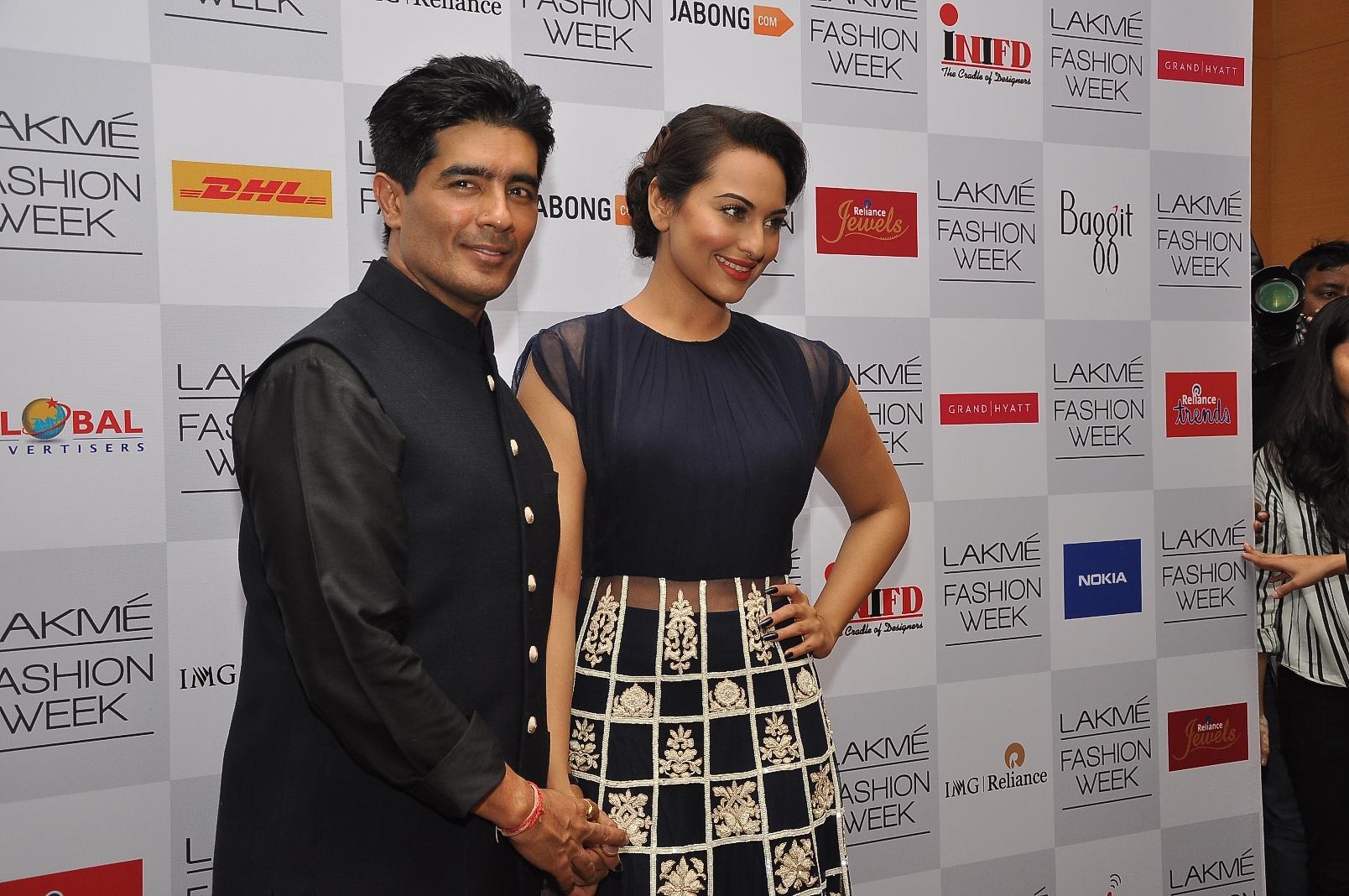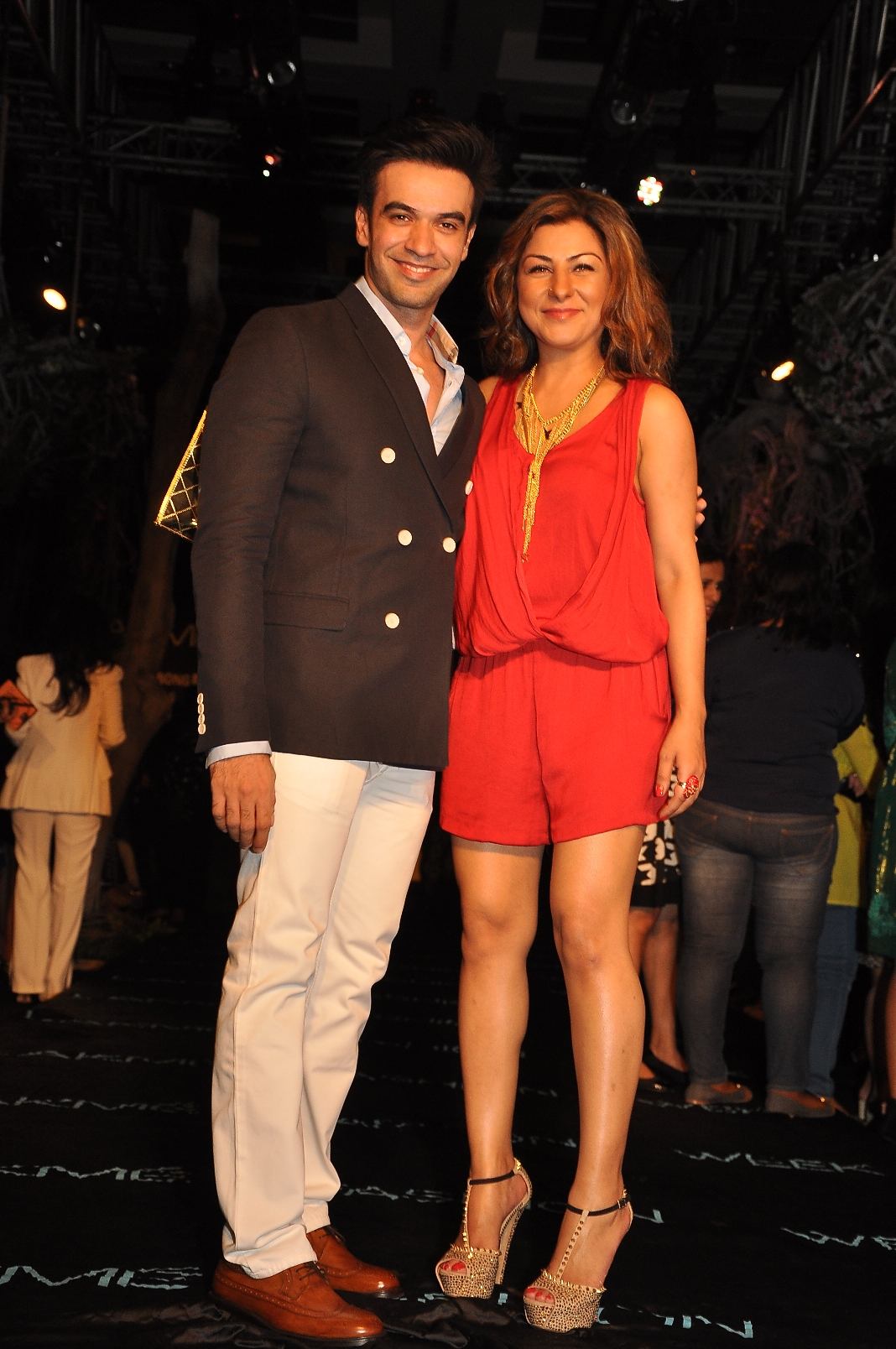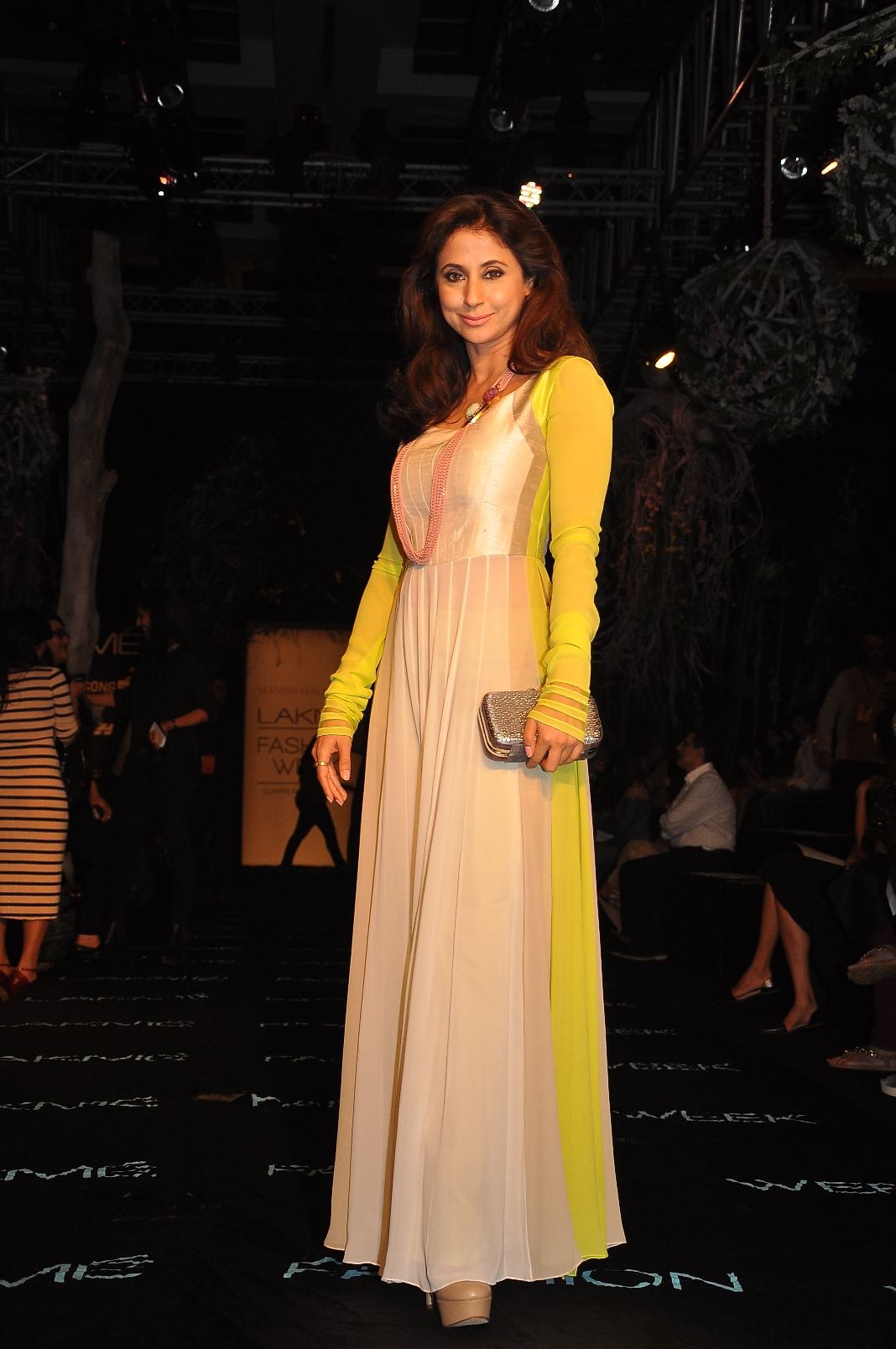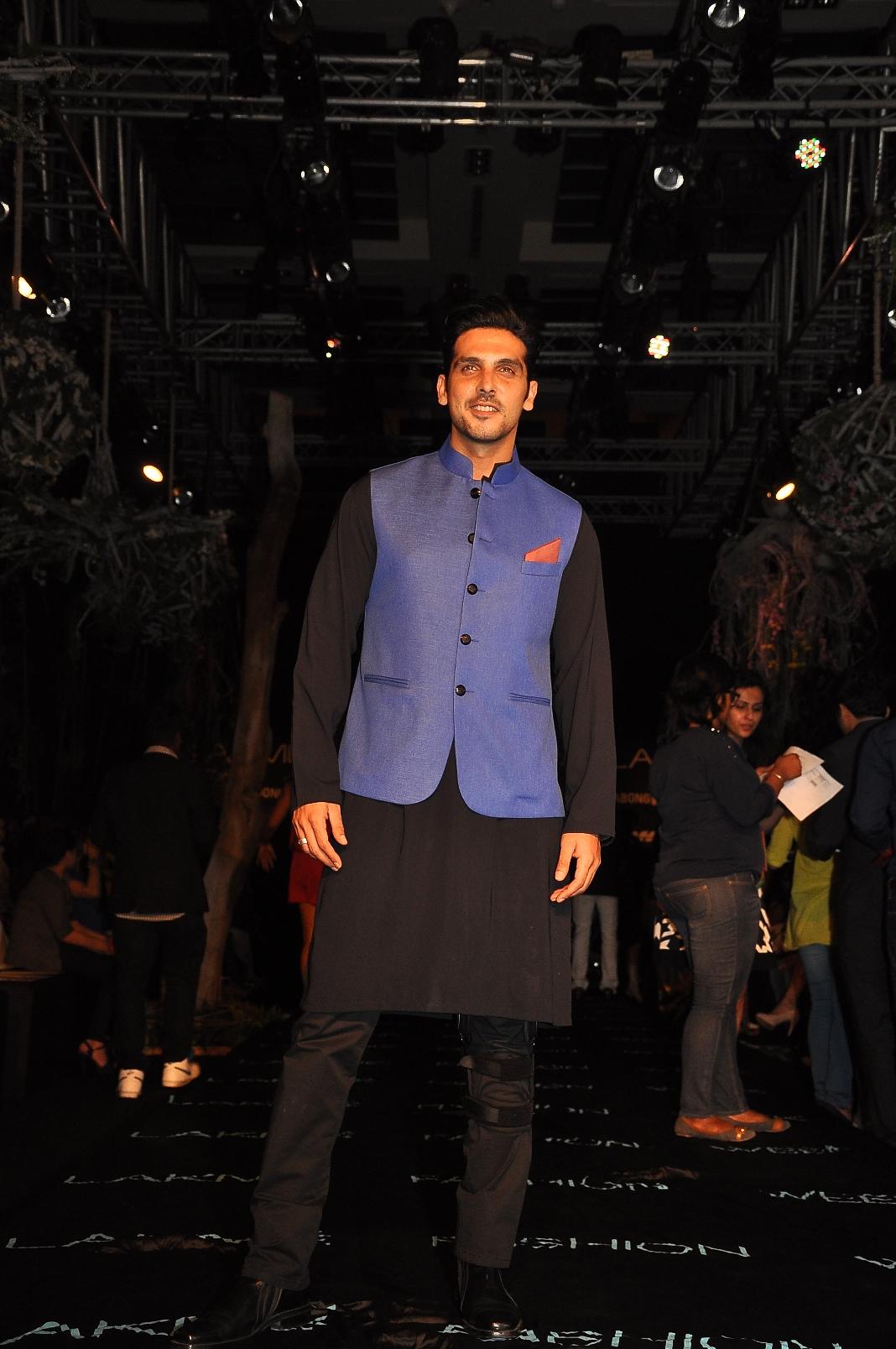 Watch the Manish Malhotra Lakme Fashion Week Summer/Resort 2014 Runway Show