Urvashi Kaur Spring/Summer 2014 Preview At Ensemble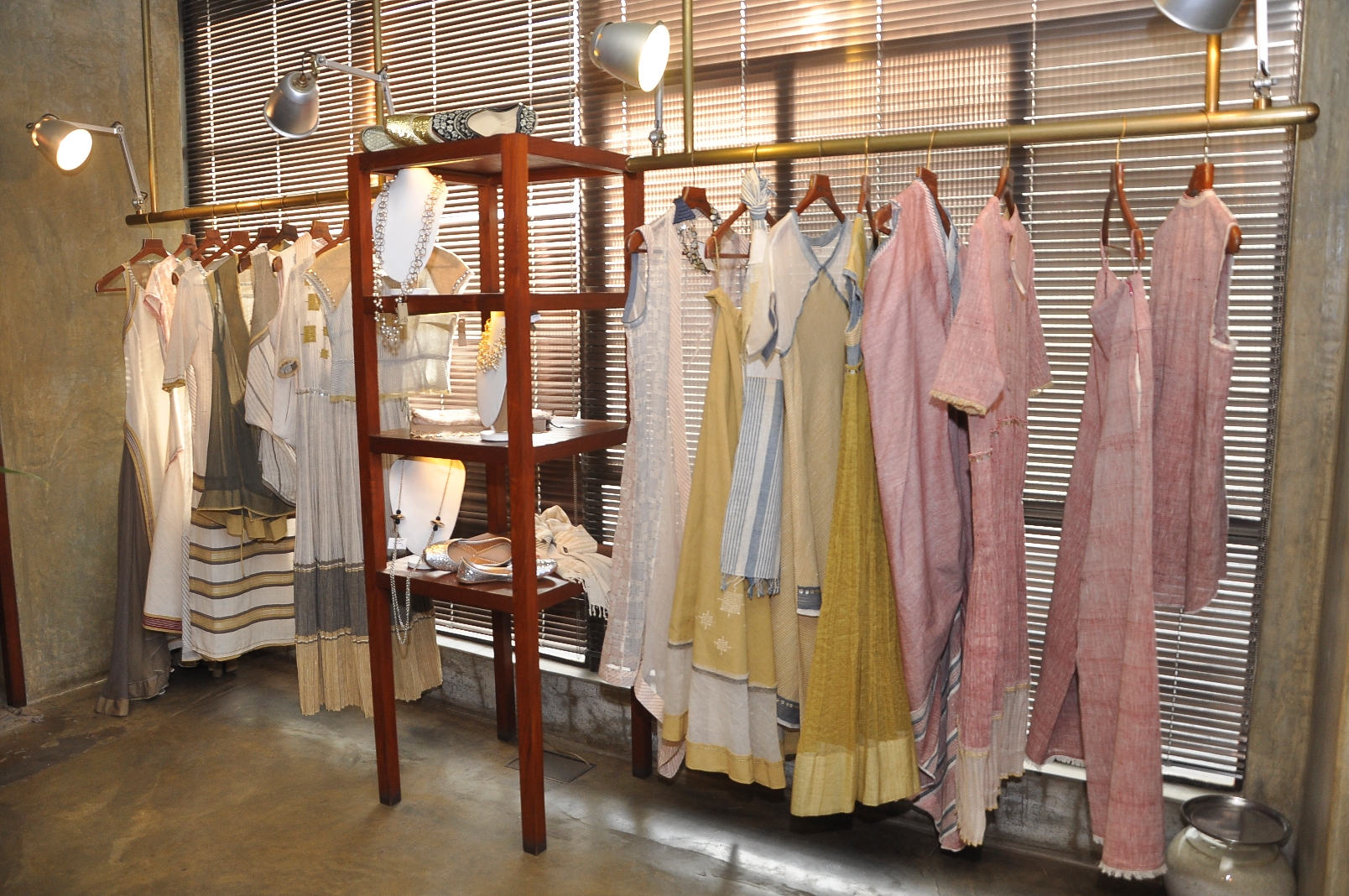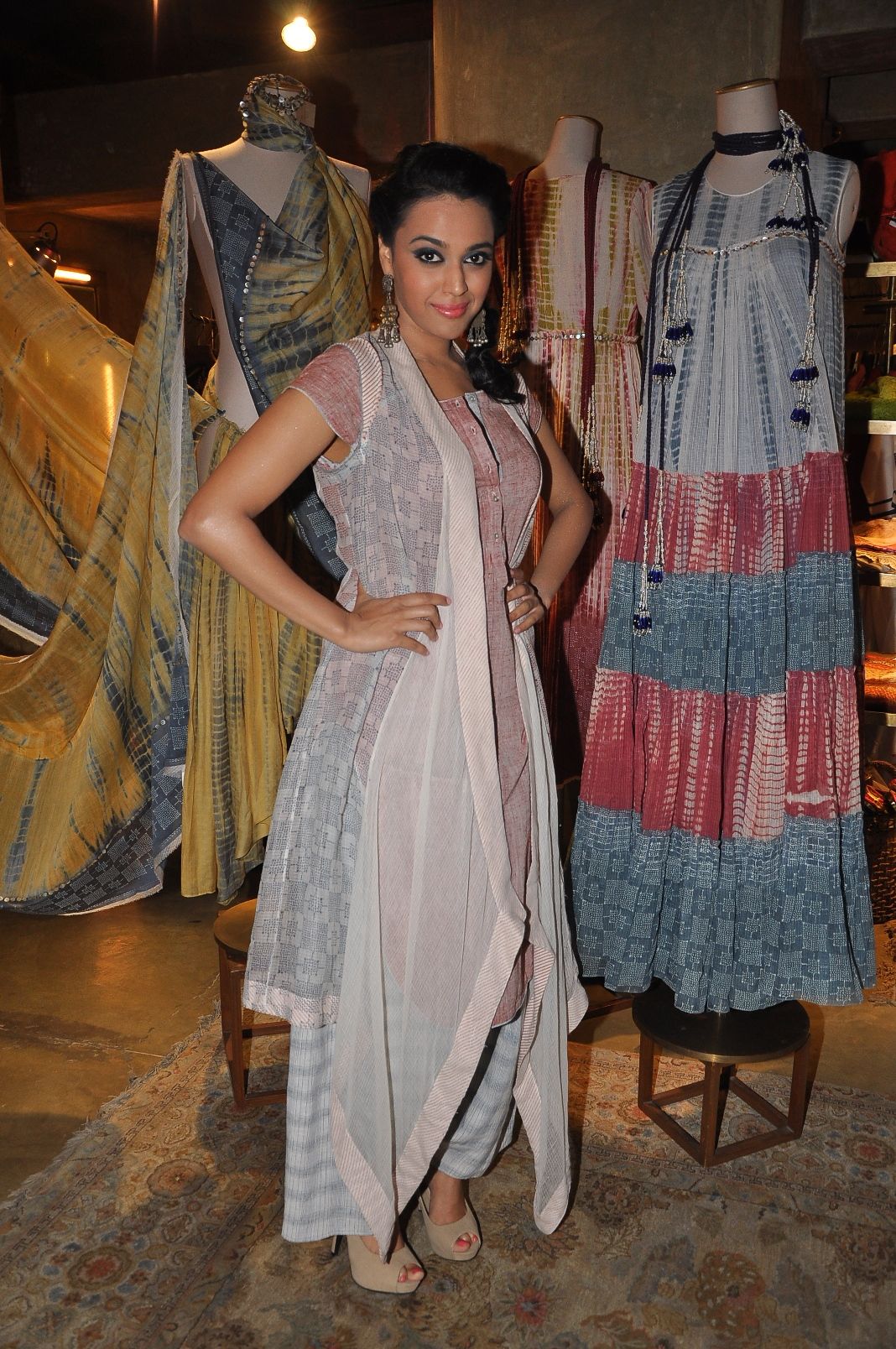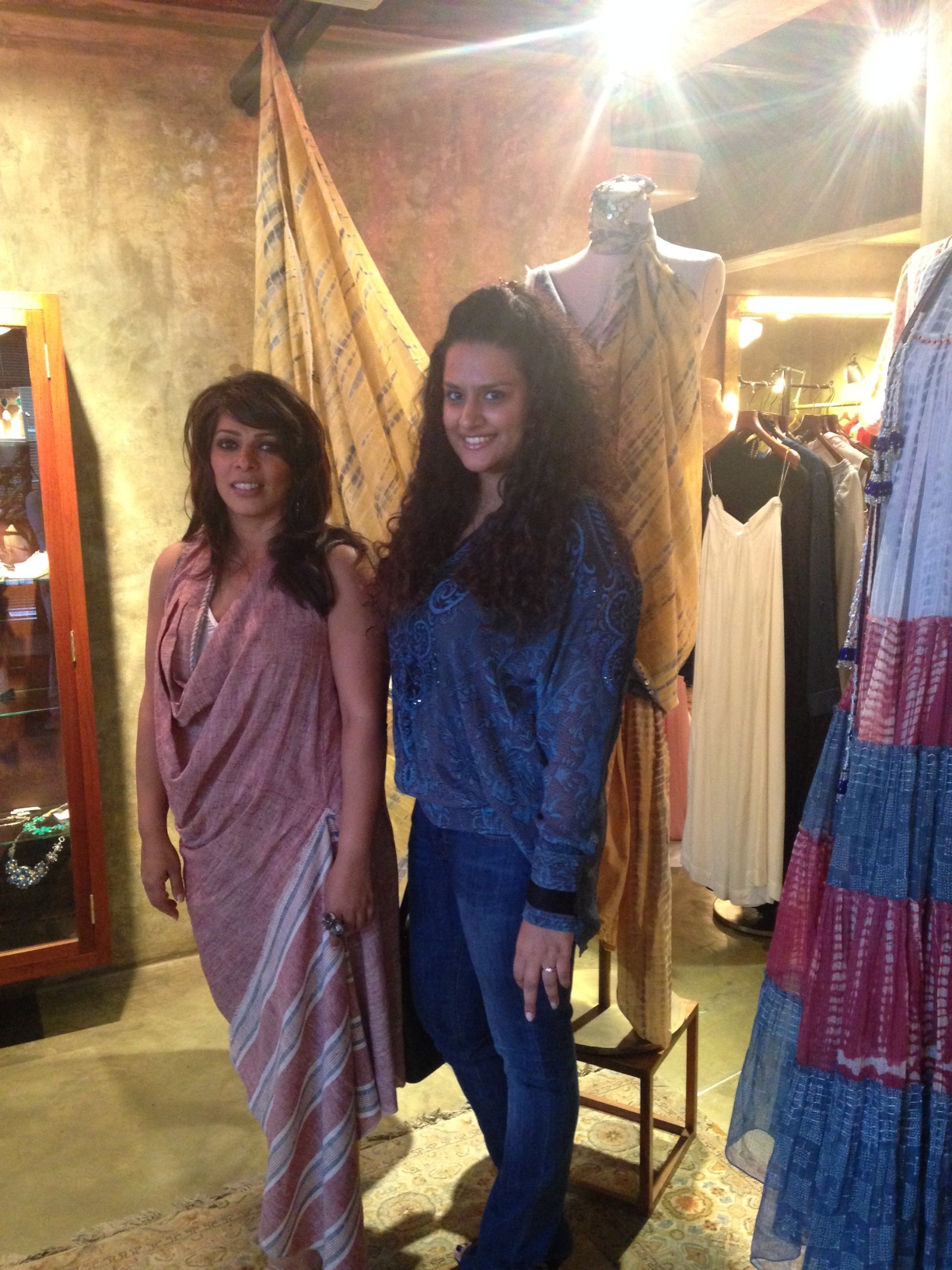 Urvashi Kaur showcased her collection 'Semah' at Ensemble in Kemps Corner, Mumbai on Friday, February 28th, 2014.
The exclusive preview presented the designer's Spring/Summer 2014 line, which has been brought to life using original hand-woven organic textiles from Kutch and Andhra. The weaves are rendered in a soft palette of natural dyes including indigo, red, grey, ochre and ecru.
What struck me personally was that the garments seem quite simple at first glance but as you take a closer look they are complete with subtle detailing. Hints of sheer, cutouts and pleats add another dimension to the line.
Indian attire tends to come in one complete head-to-toe look so, however, 'Semah,' is a collection of versatile separates that you can play mix-and-match with. You could even pair the cowelled salwars and farsi pyjamas with a western top to create a bohemian vibe.
I did forget that I was "working" for a bit and went into shopping mode, as I loved one of the dresses; as seen on Tisca Chopra but in red. However, it was not available in my size :-(.
I also appreciate the designer taking the time to personally talk about her collection and share insights.
Designer Urvashi Kaur said, " My work goes beyond fashion, drawing inspiration from art and culture endorsing an alternate fashion movement by embracing indigenous textiles and natural dyes, creating a quiet sophistication and wearability"
If you're looking to get your hands on one of these beautiful pieces, I recommend you hurry as in conversation the designer mentioned that owing to the nature of the organic fabrics and technical aspects of production, each piece is available in very limited quantity.
On a separate note: This was my first visit to the Ensemble store in Kemps Corner and I must mention that if you are looking for semi-formal pieces this store is the place to go. Apart from Urvashi Kaur the multi-brand boutique houses Anamika Khanna, Rohit Bal, Tarun Tahiliani, Pankaj & Nidhi and more…
The store is open Mon-Sat from 11:00 a.m. until 6.00 p.m.
Tina Tahiliani, Executive Director, Ensemble said, "Ensemble works as a perfect platform to showcase the cultural heritage of India. The essence of Ensemble lies in seeking out such artistic treasures and thus it is essential that we support designers who are incorporating organic, woven textiles in their creations."