Afternoon With Isabelle Von Boch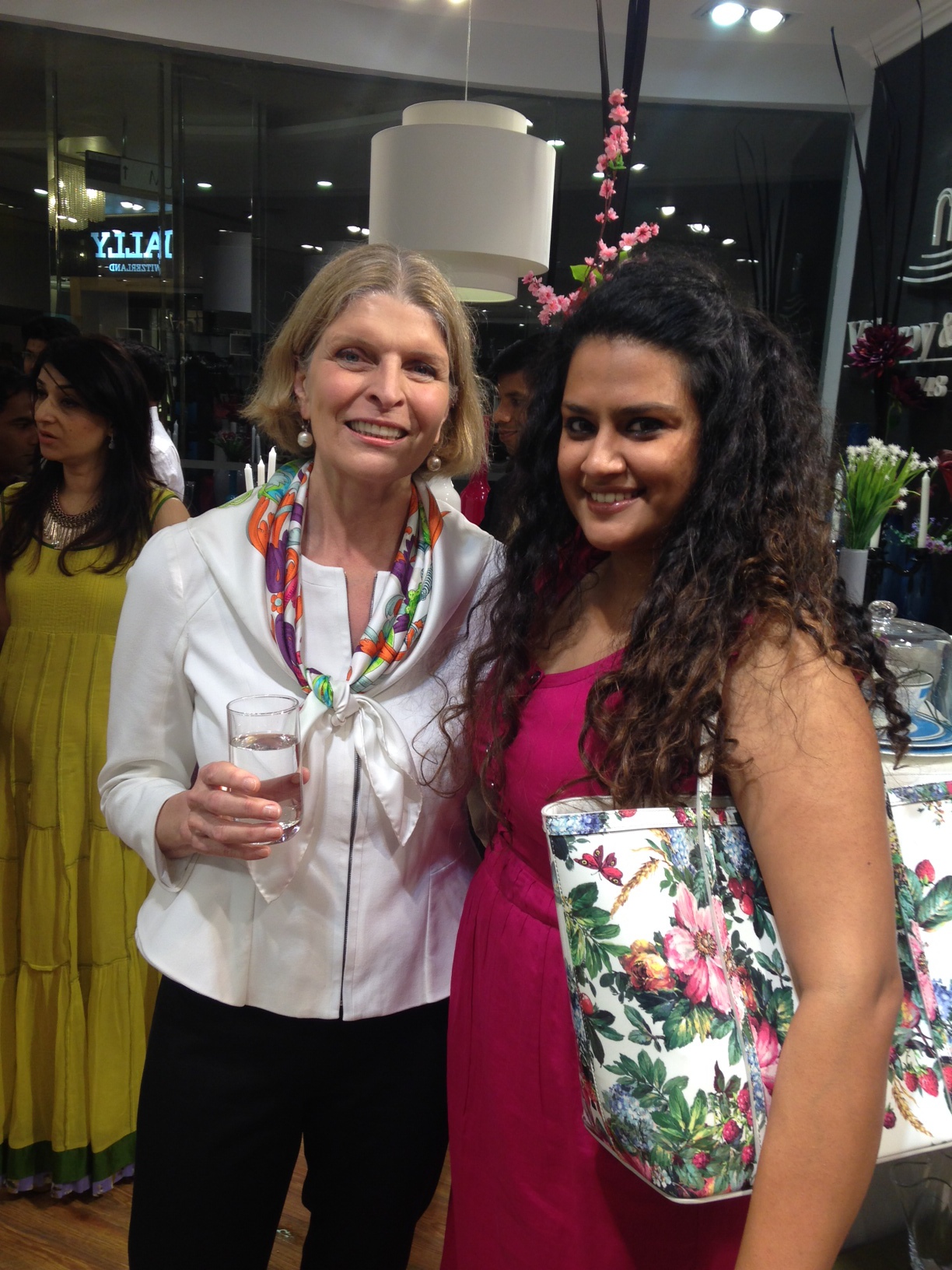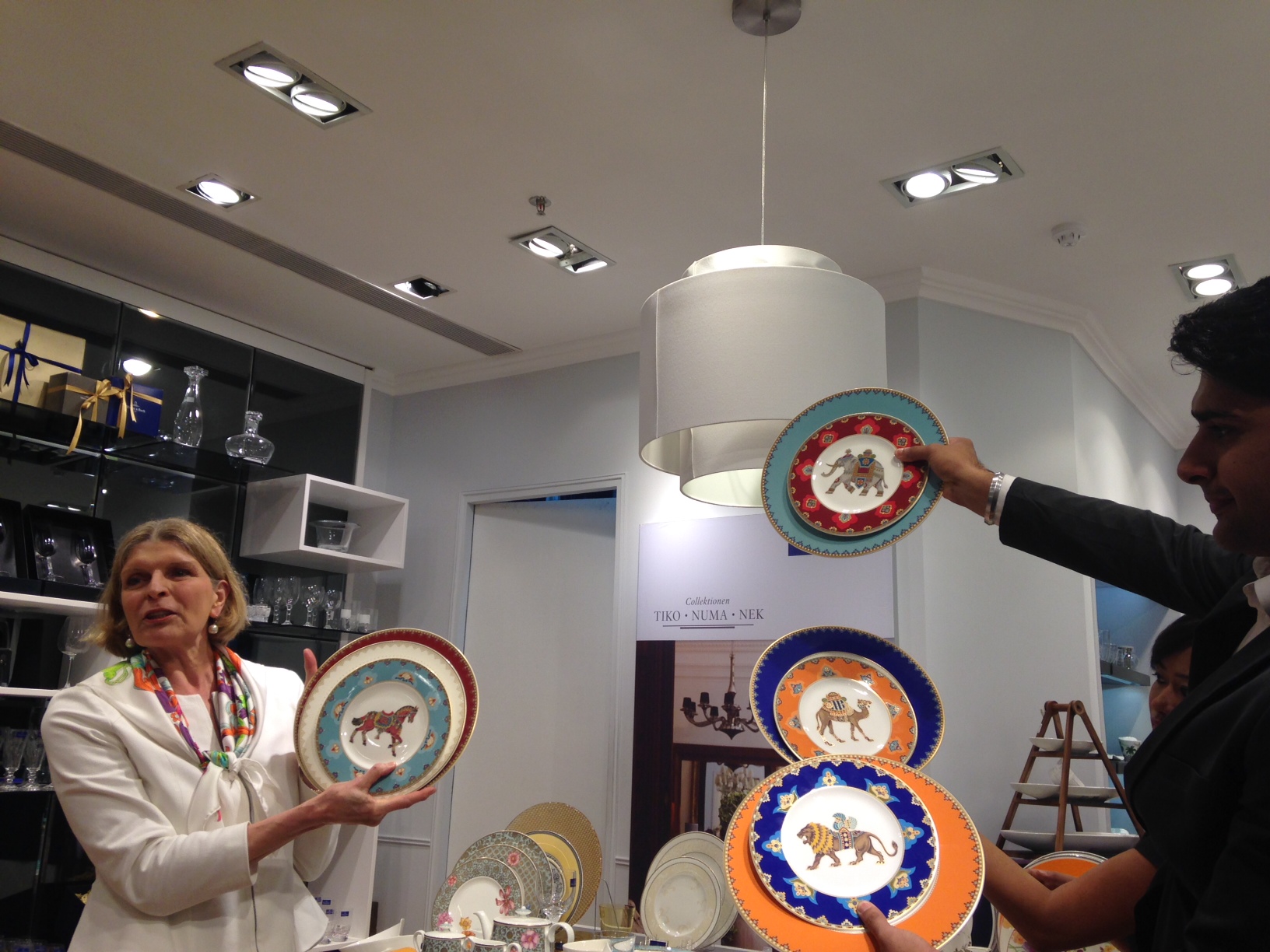 I happen to be one of those annoying people that needs everything to be perfect around the house. I take immense pride in changing things around each time I have a get-together; so was thrilled to attend an interactive talk by Internationally renowned, 8th generation descendent of the Boch family, Isabelle Von Boch.
On 15th of February, 2014, a small group of women came together at the Villeroy & Boch store at the Palladium Mall in Mumbai for tips on tableware settings from the expert herself.
Ms. Boch started the afternoon with a brief talk on the 260 year history of the brand peppered with anecdotes of her grand-father. She then moved on to explain the technical differences between bone china, porcelain and stoneware.
She then went on to discuss pairing colours and patterns that complete each other and simple steps to refresh your existing dinnerware. The biggest take away for me was that you need not go out and purchase new things to renew the look of your dinner table. Simple changes such as opting for a different colour of table mats, or placing different complimentary plates from two sets together can completely renew the overall look.
I always select my tableware based on the cuisine I will be serving. Isabelle suggested using different placings each meal, i.e. breakfast, lunch and dinner or alternatively letting the season dictate the colour palette of your table setting.
Ms. Boch even recommends that you can bring existing tableware from your home to the Villeroy & Boch store and add a few new pieces to it to inject some newness.
At the end of the evening Isabelle Von Boch personally signed Villeroy & Boch mugs for the guests.
Limited Edition India Special Villeroy & Boch Mug personally signed by Isabelle Von Boch
Praveen Dusanj, Zeba Kohli, Pria Kataria Puri and Madhoo Shah were spotted at the event in Mumbai while Vani Ganapathy, Dia Bhandary, Anisha Bhandary, Ruby Chakravarthy, Michelle Salins attended the event in Bangalore.
Brunch in Mumbai at the Villeroy & Boch store
Isabelle Von Boch in Bangalore at the Villeroy & Boch store